Give the gift of maple cinnamon spiced nuts this holiday season! I can think of a million reasons why you should have these at your next dinner party or why you should gift them to friends, but the most important reason is because they're absolutely the most delightful holiday treat that smell phenomenal.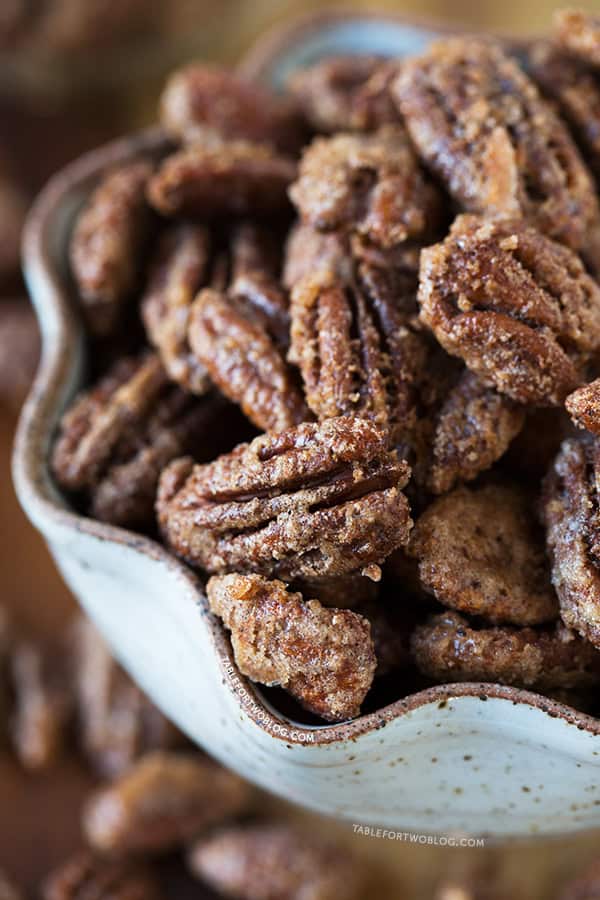 One of my favorite things about holiday time is the scent. You know, that nostalgic smell that brings you back to childhood or brings you back to a certain time. I feel like the holidays have so much SMELL. Cinnamon, pine, snow, firewood, peppermint; there's just so much! It's interesting how a specific scent can evoke so much emotion. Just like hearing that song on the radio that you haven't heard in years; but as soon as you hear it, it brings you right back and you remember the exact time and moment and you can swear you're there.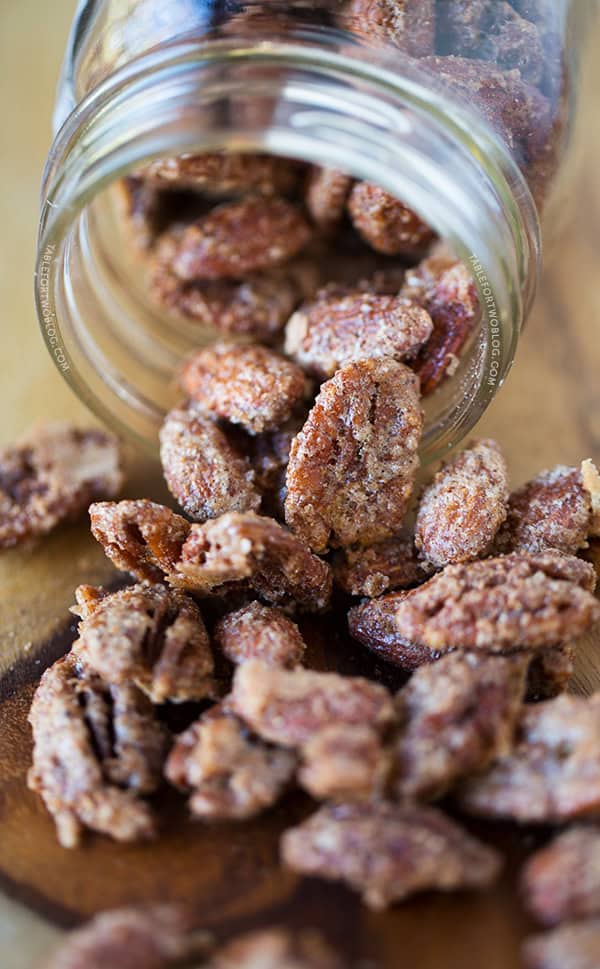 That's kind of how I feel about these maple cinnamon spiced nuts. I remember going through the city or mall with my parents when I was young and smelling these amazing spiced nuts. I have always wondered how they were able to make it smell so good. I loved the sweet and spicy note that they gave off. It was a nice marketing ploy to have this amazing smell lure you to the stands. I never attempted to make them because I thought, if this is something you only really see at kiosks or street cars, it must be something that's hard to make. Ha, my naive mind. Most food items are easy to make, which is why they sell them. After some researching and testing, I came up with this version and oh my gosh, you seriously have got to make this for every family member and friend.
Put them in mason jars and tie a red ribbon around it. Christmas gift, done. Stocking stuffer, done. And this is not just any old spiced nuts, these are marvelous. I don't know how to describe to you how addicting they are. I bet you family and friends will ask you for these over and over again. And it's totally up to you if you want to share the recipe or if you want them to think you slaved over this :)