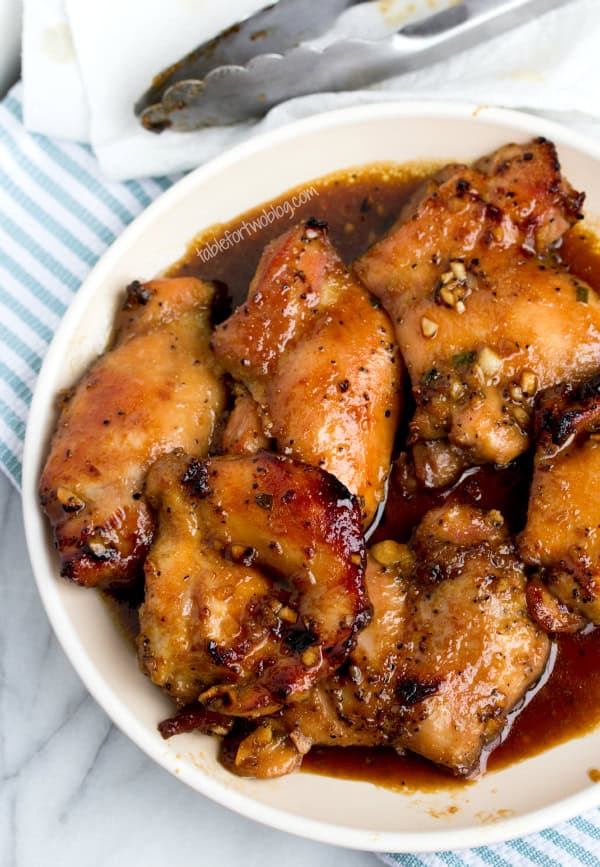 So you know my chicken dish, Holy Yum Chicken? Well, this is holy yum chicken's Asian sister.
Equally easy to make and equally delicious.
Again, FOLLOW THE INSTRUCTIONS. I won't mislead you. I won't lie to you about something. My results are the pictures above! So clearly, it worked with the recipe below!
It's as every bit delicious as holy yum chicken, just obviously different flavor profiles. Jason prefers this Asian version but I prefer the mustardy version that the holy yum chicken offers. Definitely all taste preference but honestly, I could never say no to garlic, honey, ginger, soy sauce, and sesame oil. Your house will smell ridiculously good.
Sorry I'm not writing a whole lot today..just got a TON of things going on at the moment. You would think things would calm down after the wedding, huh? Nope. Especially since I'll be out of town again next week…got a lot of loose ends to tie up! *sigh* it never ends here!
Enjoy the recipe :) I bet you already have all ingredients in your pantry!