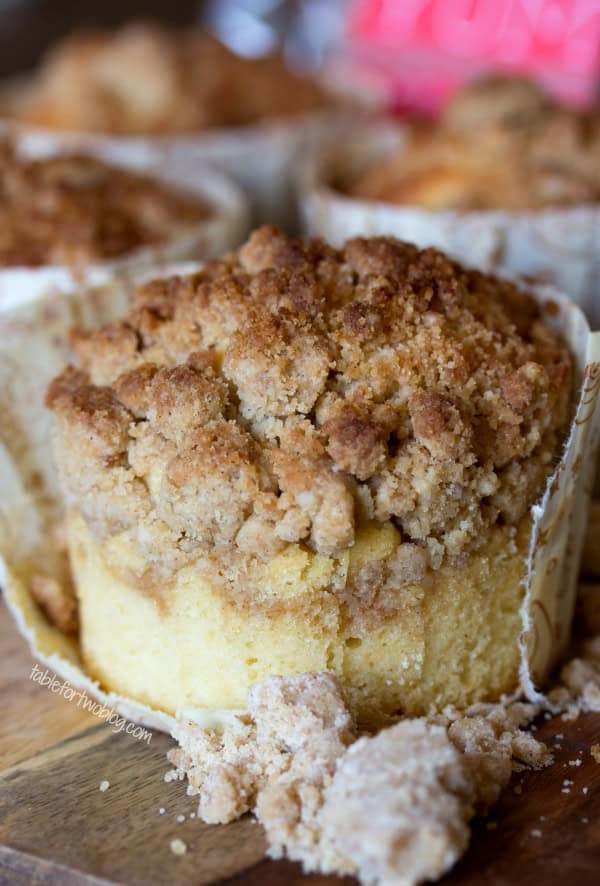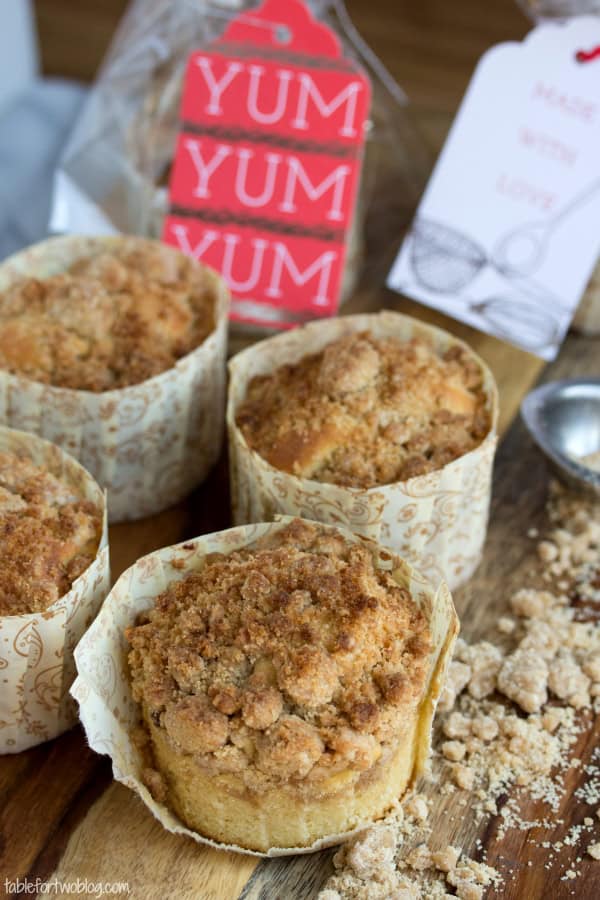 I like big crumbs & I cannot lie…you other toppings can't deny!
How cute are these packaging ideas from King Arthur Flour? I pretty much share all my treats with coworkers & friends (ya know, bake & give!) because there's no way it's healthy if Jason and I ate all of them! I love that the panettone baking cups stand up on their own so you don't even have to put them in a muffin tin. You just place them on a baking sheet and bake! They fill a lot too, which was great for this recipe since the crumb to cake ratio was about 3:1 – the best!
Show of hands – er comments – who missed me? Hehe, just kidding, I know y'all secretly did ;)
Last week's outage and downtime was definitely not something I saw coming but it was a blessing in disguise. I definitely feel more at ease now with blogging and I feel more "chilled out" about it. Which is great. It's like I went on vacation and back, except, not really and I'm just wishing I were on vacation in the tropics somewhere. I mean, really, it's spring and yet we're supposed to get 4 inches of snow today. I feel like winter just decided to show up late. They're like that one person you dislike who shows up and ruins the party. Well, that's winter right now. No one wants you here..leaveeeee!
You know what's worse than craving Chick-Fil-A on a Sunday and having it be closed? Rolling up to a Chick-Fil-A on a Thursday evening and seeing that it's CLOSED due to renovations. What the what?! So inappropriate! We pulled up to the CFA parking lot and there were about 7 other cars just parked in the parking lot looking as confused as we were trying to quickly think of plan B for dinner. Can you imagine if you had a wailing 5 year old in the backseat? "But I WANT Chick-Fil-A!!!!!" Yeah, good thing we don't have one of those yet. This lady even got out of the car to see if this was a joke. Unfortunately, it wasn't a joke. Lame-o.
When it comes to crumb cakes, especially the New York-style coffee crumb cakes, I'm all about the crumb. I prefer very little cake and a massive crumb topping. When I found this recipe from Cook's Illustrated, I knew I had to try it. If you're tempted to substitute all-purpose flour for the cake flour – don't. Just go to the store and buy cake flour. Why? If you use all-purpose flour, you're going to end up with a dry, tough muffin. Also, use buttermilk! If you don't have it, you can always substitute it with plain yogurt. The recipe says it makes a dozen and you might find that a little unbelievable, but remember: this recipe is more about the crumb topping than the cake. This recipe has just a cushion of cake compared to the massive crumb topping. If you want to make an even ratio of cake vs. crumb, then it'll only make 6 muffins.