If you're doing Black Friday shopping or Cyber Monday shopping, this 2013 Holiday Gift Guide is here to help you choose the perfect gift for your friends and family!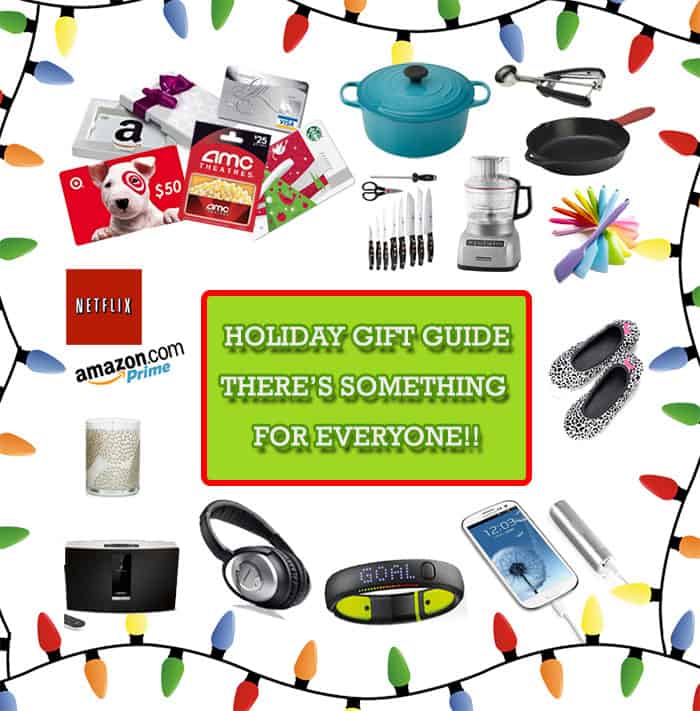 Are you ready to bust out those credit cards and get shopping?! I've put together a real quick holiday gift guide to help you out this year. I always have a difficult time finding the "perfect" gift for someone but sometimes, the simplest will do! I still think men are the hardest to shop for ;)
Gift cards – ok, everyone says gift cards are a total cop out and not "from the heart" and I really hate that gift cards get that stigma. I personally LOVE gift cards. I really really do. I love that I can get anything I want with most gift cards (Amazon/Target/VISA) and there's no guessing game for people. Holiday shopping is hard enough, might as well just get the person a gift card so they can get what they really want instead of you guessing and having them be all awkward when they open it up, "ohhh..uhhh, thanks!" Yeah, you know what I'm talking about. Plus, who doesn't love opening up their wallet and seeing a movie gift card or Starbucks gift card just sitting in there waiting to be used? There are some awesome movies out right now and coming out soon, too!
Oh and restaurant gift cards are also pretty sweet. Let your friend/family member try out a new restaurant that they might not have had the chance to go to yet and one that you love and know they'll love too!
Memberships – Amazon.com lets you buy Prime memberships for your friends and family now. IT'S THE GIFT THAT KEEPS ON GIVING. I ADORE Amazon Prime. I like, have an Amazon shopping addiction thanks to Amazon Prime. Also, now they'll soon be launching Sunday deliveries with USPS (special contract with them). So yeah. Oh, and Netflix – who wouldn't want to watch endless hours of tv? We're completely hooked on Netflix now. I refrained from it for years and years and finally gave in last month. Best.thing.ever. Other membership ideas: XBOX Live account, gym membership (haha, ok that might be bad, but really, I asked for a 1-month membership for Pure Barre on my Christmas list), Hulu membership.
Homemade gift idea
Make homemade cookies and put them into wide-mouth Mason jars and tie a pretty ribbon around the jar. Super cute gift idea that's homemade and baked with love!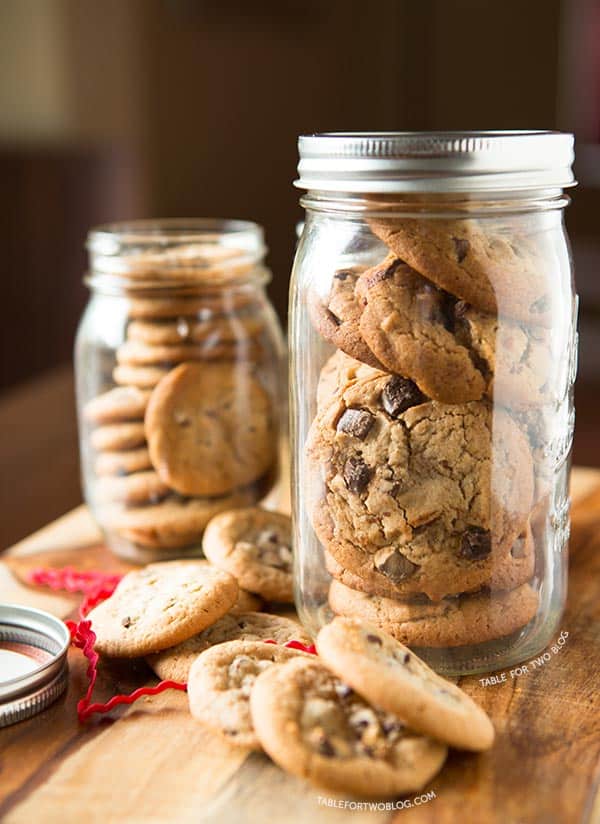 Kitchen gadgets – for those foodie lovers in your life.
Around the house – those knick-knack items
Travel
Exercise-lovers
For him
For her
Do you have any fun gift ideas? Leave them in the comments below! It'll be helpful for everyone to see :)
There are affiliate links within this post.