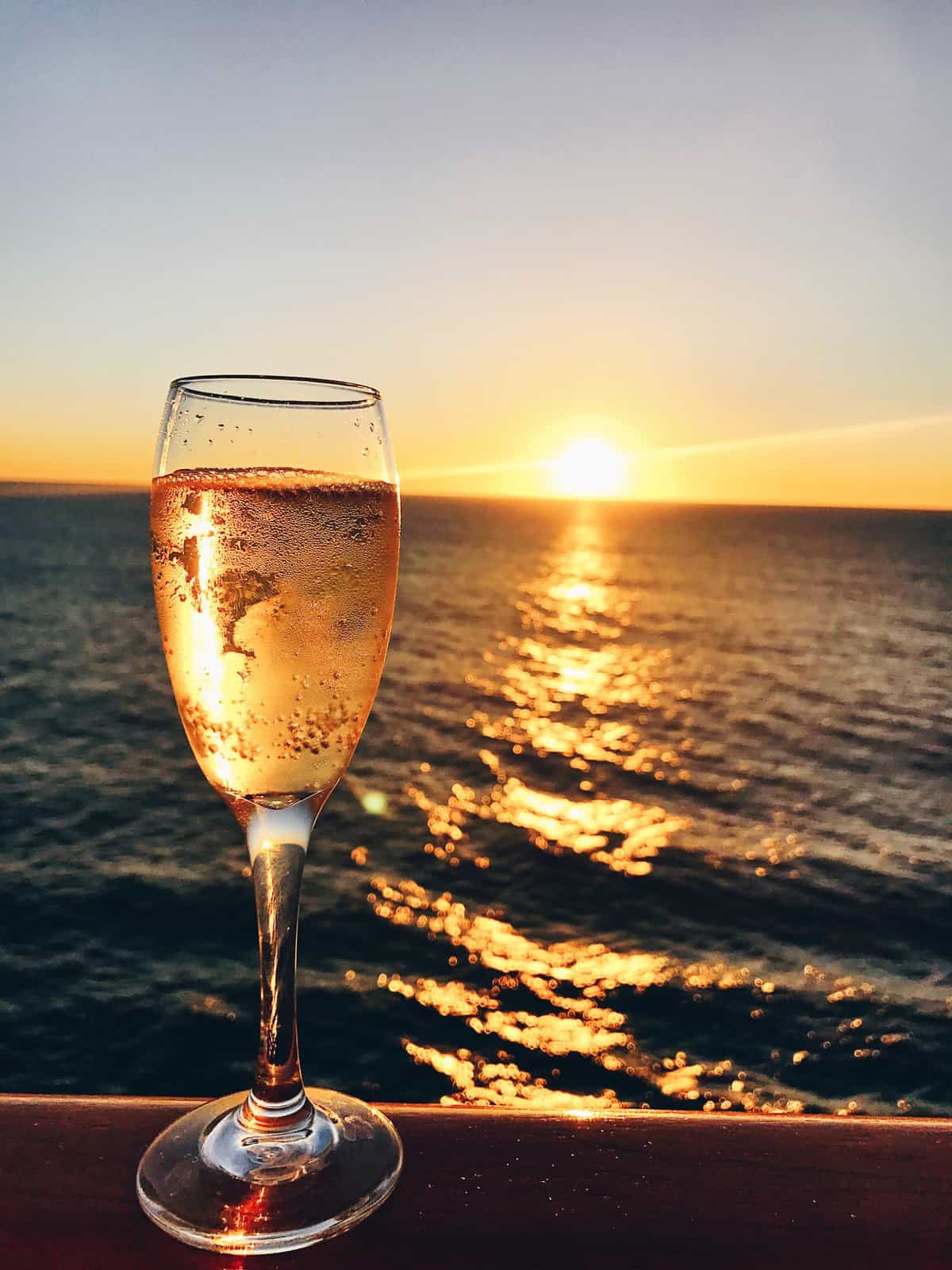 Missing this view this morning. I love the peacefulness of the ocean and the beauty of sunsets (with a glass of champagne, of course).
Dinner rut? This honey ginger garlic shrimp stir fry I posted yesterday should save ya!
I am 100% loving my home workouts with Fitness Blender. I know working out at home is a struggle because it's getting yourself downstairs to actually do the workout. However, I'm loving these workouts so much and they're all so different every day and actually FUN, that I have no problem walking down to the basement and doing them. I look forward to them and feel so good afterwards. Sweaty and full of energy! I did kickboxing for the first time on Sunday and holy crap. I'm so sore in my arms and upper back. Never knew kickboxing could trigger those muscles like that!
I scored tickets to Harry Potter and the Sorcerer's Stone in concert. OMG you have NO idea how stoked I am. If you haven't heard about this and are a huge HP nut like me, you need to check to see if it's coming to your city! They play the movie on a projector with no music — the music is played, LIVE, by an orchestra. I hear the experience is unreal and spectacular. I can't freaking wait!
I'm heading to a video workshop in Madison, WI this week. Any recommendations on awesome food in Madison that I need to check out?
I finally figured out my office wall situation. I'm doing a 9-photo grid and can't wait to show you!
We have been going to this local farmers market every Sunday for the past couple weeks and we bought fresh asparagus there this past Sunday and holy crow! The taste is unbelievable. So much better than store-bought.
We also bought homemade strawberry rhubarb pie there and devoured it last night. Now I'm craving more and want to make some myself.
The Trader Joe's closest to our new home has SO MUCH more produce than the other ones in this area AND it has far more other goodies that I haven't seen at the other ones before. Can't wait to make it a regular thing to go there now on the weekends. Plus, all the nut butters!