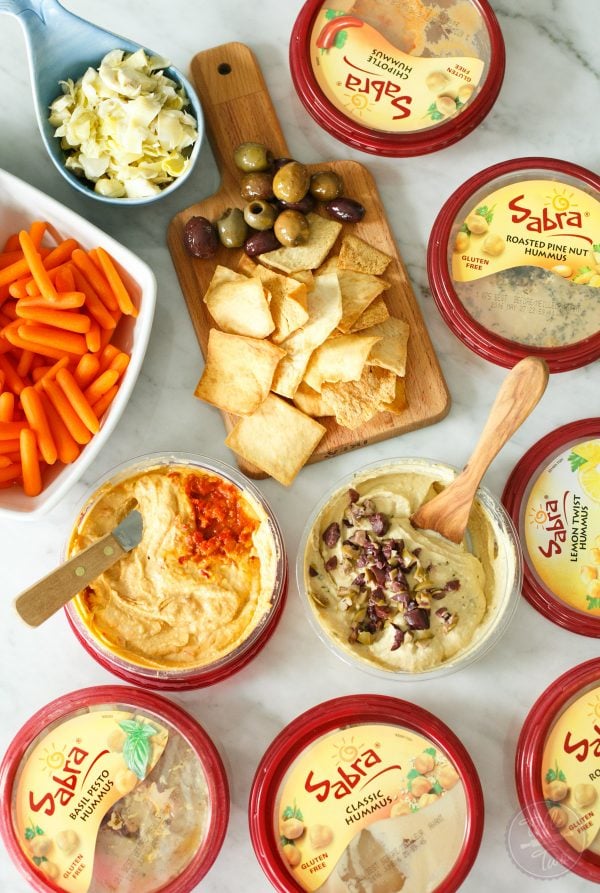 I can't get over how amazing the weather has been the past week. I guess this is what it would feel like to live in California. Waking up every morning to crisp, cool air and then the afternoons warming up to the low 70's and lots of sunshine. Oh, and ZERO humidity. I wish the East coast would get the memo from California that their weather is much more desired than what East coast gets in the warmer months ;) rain and humidity is not my friend!
However! Since this weekend was perfect, we went over to one of my best friend's house and had a hummus dipping party courtesy of Sabra! She has the most amazing marble countertops and it was the perfect backdrop for all the glorious hummus!
This is a sponsored post in partnership with Sabra
We went over mid-afternoon and it wasn't exactly lunch or dinner time but we were all in a snacking mood. We made this hummus party an unofficial meal, meaning, you don't really need to be sitting down at a table for a formal meal; instead, you can have a meal anywhere with whatever you have on hand! I love the idea of everyone standing around the kitchen, talking, hanging out, all while snacking and dipping into various Sabra hummus containers. Snacking is my favorite anyway. The formal stuffy dinner parties are just not conducive right now in our busy lives. Maybe one day :)
I topped one of Sabra's newest Lemon Twist Hummus with chopped fresh pitted olives and their classic hummus with chopped artichoke hearts. The olives and lemon combination created SUCH an amazing and FRESH tasting flavor profile.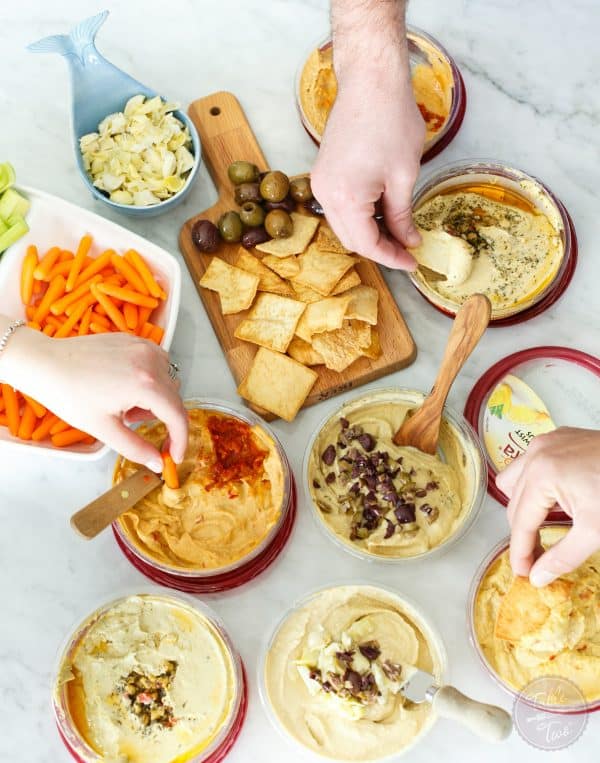 See? When I dip, you dip, we dip! Dips and having an unofficial mealtime for all! Annnnd even 6 month olds!! You should totally try this at home one day. It's seriously so easy and fun. Go to the store, buy a bunch of Sabra hummus flavors, your favorite dippers (pita chips, baby carrots, celery, crostini), and call all your friends :)