Since it's a new year, I thought I'd delve straight into the love/hate relationship of ads on a website, and more specifically, why I have ads on my site, as I have heard from some of you loud and clear.
When I first started this blog in 2011, I wanted nothing to do with ads. I didn't like the clutter, I didn't want to be like any other site out there. I fought this for over 6 months. I didn't monetize for at least 8 months but I will be honest with you: running a food blog (any site, rather, with significant amount of traffic) without monetizing some sort of it really cuts into your own pocket.
What you, as the reader/visitor of my site, may not know is that there is a lot behind the scenes of this website. There are costs attributed to this website that you don't have to pay a cent for. Ingredients, web hosting, web design, photography, the list goes on. All of it is expensive, and adds up quickly. Running ads on my site offsets those costs.
I don't want you to have to pay to visit my site but in order to offset costs I have to have ads on my site. I want to make everyone happy but truth of the matter is, I can't make everyone happy.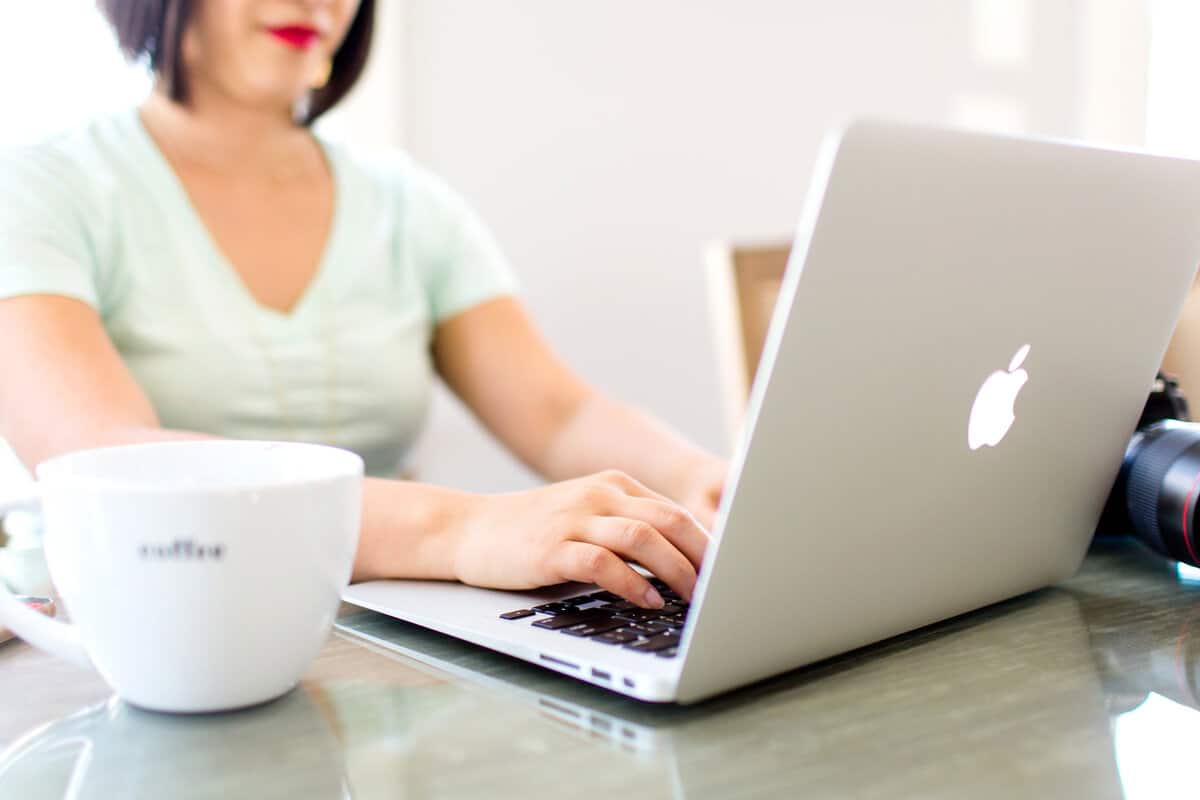 If you really loathe ads on my site, I urge you to think of it this way: you don't have to do anything on my site but visit it and get recipes (for free!) and you see the occasional ad that you scroll past. It's mutually beneficial, right? I sure hope so!
In order to keep up with the costs of running a website, I had to put ads on my site. I'm a full-time web developer by trade so I have a strong tech background. I knew the basics of the ad world so I started managing my own ads with Google Adsense.
Soon, all this got to be too much. Ad technology was changing, I was getting busier with blog work (client work, more recipe development, life, etc.) and I couldn't keep up. I had to enlist help with an ad management company. Hiring an ad management company took one massive task off my to-do list. I was able to focus on creating content and I actually enjoyed blogging once more.
To be real honest: I started to lose a bit of passion for blogging because of the constant overflowing plate I had for myself.
Here's what I experienced with working with Mediavine:
Power in numbers: being with Mediavine, it gives us the ability to get better deals with ad exchanges because we are grouped under one large umbrella so it entices a bunch of sites to want to work with us.
Transparency, transparency, transparency: nothing is more important to me than knowing that I can trust someone that is dealing 100% with my money. Dude, that's A LOT of trust. I want to know all the why's and how's when things go wrong and when things go right. They don't hide anything. And I have been with another ad management company that couldn't answer some of the most basic questions I had.
Charts and graphs: a nerd's dream! You get your own login to this super awesome dashboard which houses all the charts, graphs, and tables displaying your earnings. It shows you which ad units are on your site, how much it's making you, and it's broken down by dates and platform (desktop, mobile, or tablet) and anything else you data lovers will want to know!
Support: their support is top-notch. You can contact them through various channels and you'll always get a prompt response – email, chat (through the dashboard), or the Facebook group…which leads me to the next thing.
Facebook group: I love that they have a Mediavine members Facebook group. In there, they are super responsive to questions and it's a great resource for bloggers as it also serves as a forum for bloggers to talk about various things.
Loyalty bonus: you mean I get paid to have Mediavine make money for me? What?! Yes!

For every year that you're with Mediavine, you get a percentage of your earnings back.

I'm making more money: I compared 2014 to 2015 to 2016 and I'm definitely making a lot more money but this is not why I hired Mediavine. All the reasons above are why I love Mediavine and the company. The money part is a plus and helps with bills and ways to support my family, but most importantly, it's really helping create even more content and that means more ideas for you and the dinner table, right? :)
I'm not trying to change your mind on ads. I'm simply giving you an inside look at what it is like to run a website when you aren't a celebrity or a billionaire. I want you to know that I'm not always a huge fan of them either BUT the beauty of having Mediavine ads on my site? Any ads that you find offensive, you can easily click "report this ad" right under the ad unit itself and it sends it to Mediavine and you'll never see it again.
Bottom line? Ads will be around as long as the blog is around. Handing over exclusivity and control of my ads has been one of the best business decisions I've made for the growth of my business.