This is the moistest chocolate mug cake you will ever have. It's not spongey or dry like other mug cakes! I personally tested this recipe FOUR times to finally achieve this amazing texture!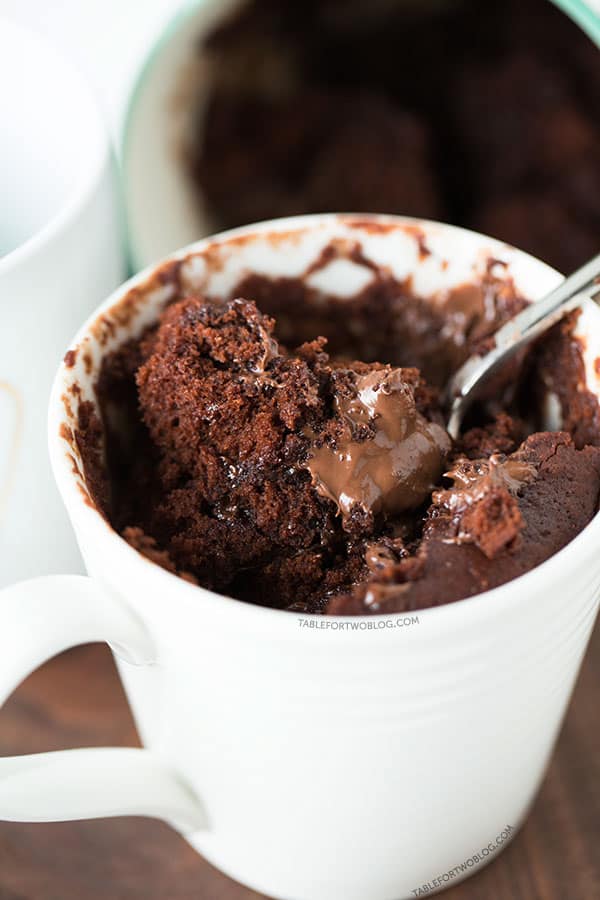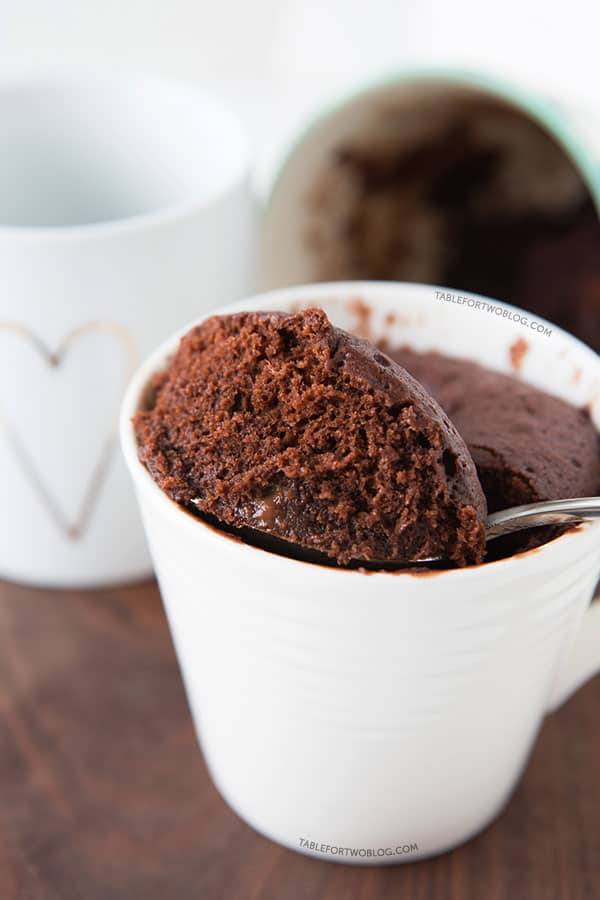 Ok, so you're probably so over mug cakes and you're probably rolling your eyes at me right now but STOP! I promise you this isn't like any other mug cake out there. I've tried a bunch of mug cakes and I hated them. I thought they were a really neat concept for a quick dessert fix but nothing would ever beat baking an entire cake or cupcake. I hated that all the mug cakes came out SPONGY and they had the grossest texture.
Last week, I was CRAVING chocolate like none other. It was a pretty dire situation. We didn't have any desserts in the house because I hadn't been baking and I didn't want to run out to get anything so I thought I'd give a mug cake a shot. It ended up turning into a recipe development hour because the first batch came out horrible. Like, I threw it in the trash can and it was just one lumpy sponge thing. The second one was slightly better but still really bad. The third, I switched out some ingredients and added a little bit more of some and it came out how I wanted but I knew it could've been better so on the fourth try, I finally got it to work and the exact texture I wanted.
You guys, this is the moistest chocolate mug cake I've ever tasted before. I'm not joking! You have to try this and see for yourself. It's a great alternative to baking an entire pan of brownies & it's a super awesome quick fix for that chocolate craving! Jason loved it and said it tasted like brownies! Yay :)