Butternut squash puree is a simple fall side dish. This is a no-fuss addition to your Thanksgiving table.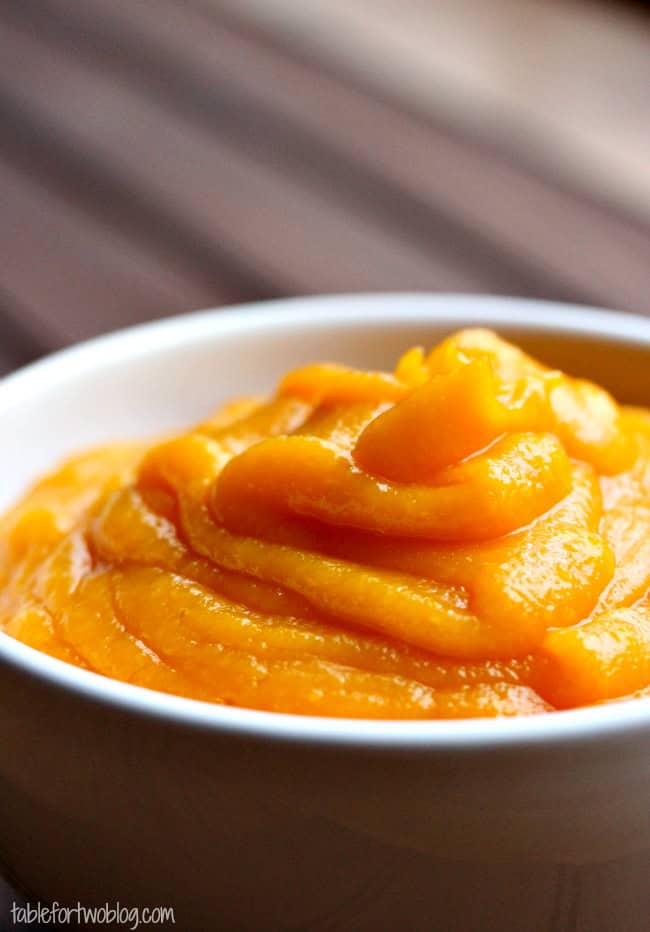 So you know how they say to never date Taylor Swift because after she breaks up with you or you break up with her, she'll just write a song about you and earn millions off your broken relationship?
I kind of feel like I'm Taylor Swift – well, the Asian version, I guess, and also minus the singing career and the billions of dollars.
If you do something dumb at work, I'll likely broadcast it over the blog (more like rant about it) because it's one of those things that I'm like, "ARE YOU SERIOUS?!" and I really can't understand or comprehend what just happened so I just write about it. Of course, like Taylor, I never disclose who it's about, so no harm there, except, however, if it's you who committed the act, you'll likely hate me forever and never want to ask me questions or talk to me again. Writing a blog gives you magical powers in the sense that it helps get you what you want. If people at work know that whatever they do will somehow be written on the blog, I might not get asked irrelevant questions anymore cause before asking, they'll actually research before they ask me. Google is your bff, y'all.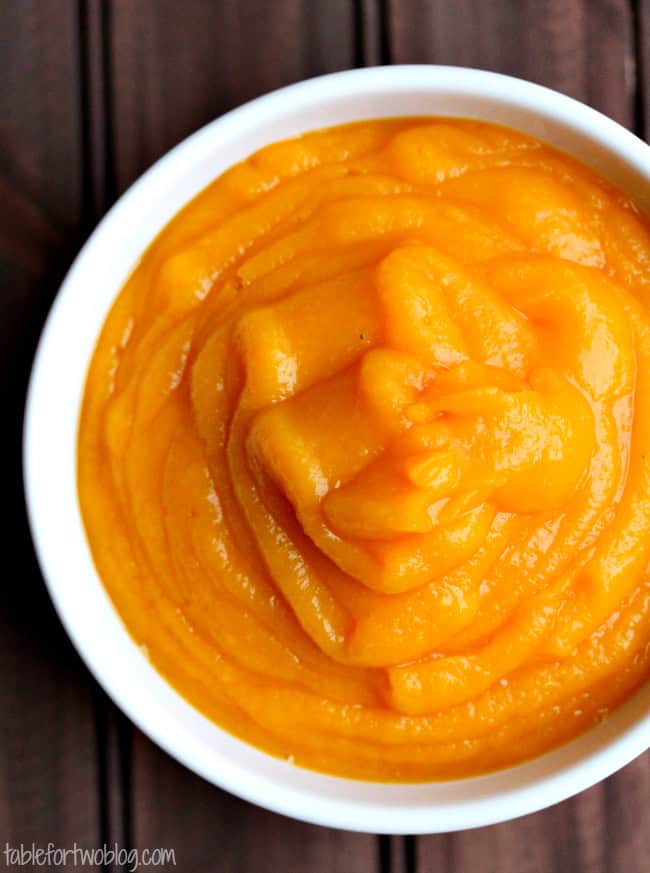 I like how I compared myself to Taylor Swift.
Anyway.
Guess what next Monday is? November 12th.
So?
Well, that's 10 days before Thanksgiving. TEN DAYS.
Therefore, I'm starting an awesome series that you will totally be THANKFUL for. Ha, get it?
TA-DAH!
Yes, so next week from the 12th to the 22nd (Thanksgiving), I will be featuring a side dish a day to help you come up with the perfect Thanksgiving day menu. I'm all about the no-fuss, don't slave all day in the kitchen type so all these recipes don't take a ton of effort nor do they take a lot of time to prep. Most of the time they're sitting and getting delicious in the oven.
Today's butternut squash purée is the base to Monday's first side dish post so get ready! Are you excited? I seriously can't contain myself. I think y'all will love this series!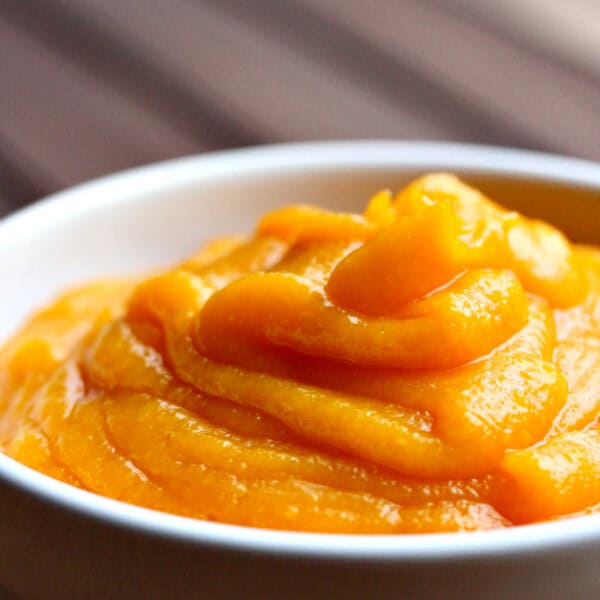 Butternut Squash Purée
A no-fuss base ingredient to add to your soups and more!
Save
Saved!
Rate
Print
Ingredients
1

large whole butternut squash

Salt

,

to taste

1

cup

of water plus more for blending
The default measuring system for this website is US Customary. Unit conversions are provided for convenience and as a courtesy only. While we strive to provide accurate unit conversions, please be aware that there may be some discrepancies.
Instructions
Carefully cut your butternut squash in half, lengthwise. If you can't do it, I did it short-ways and ended up having 4 butternut squash halves (or I guess quarters).

Clean out the seeds and membrane.

Put the 4 butternut squash pieces flesh side down on a large jelly roll baking sheet.

Pour 1 cup of water into the pan.

Gently place baking sheet into oven and bake for 45 minutes.

Let cool for 10 minutes before scraping out the (now) soft flesh and placing into a food processor or blender.

Blend the butternut squash together and add some salt. If it gets too thick to blend, you can add a bit of water to get it going.

Store in airtight container for up to 3 days in the fridge.
This website provides approximate nutrition information for convenience and as a courtesy only. Nutrition information can vary for a variety of reasons. For the most precise nutritional data use your preferred nutrition calculator based on the actual ingredients you used in the recipe.