Dark Chocolate M&M Cookies for Valentine's Day – a guest post for Bakeaholic Mama.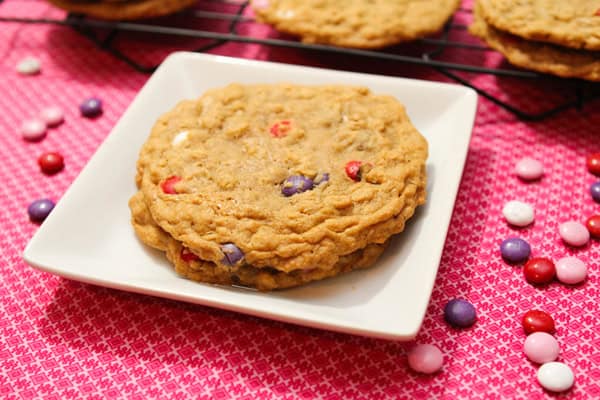 Remember my "bigger than my hand" cookies if you follow me on Instagram?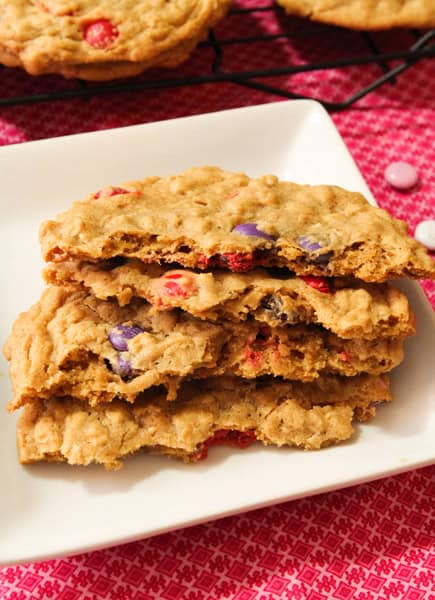 What you didn't know was that I stuffed them with a dollop of PB too!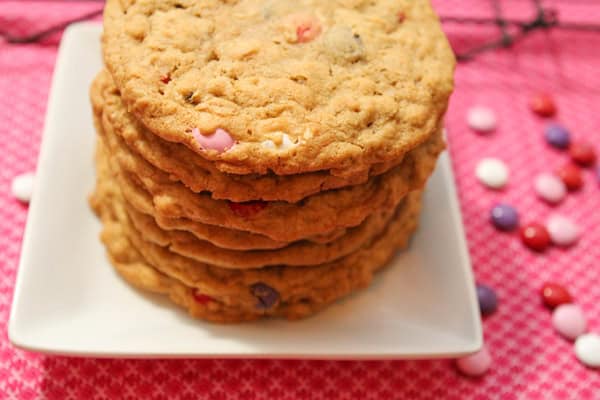 Towering giant cookies are so enticing on a Monday morning!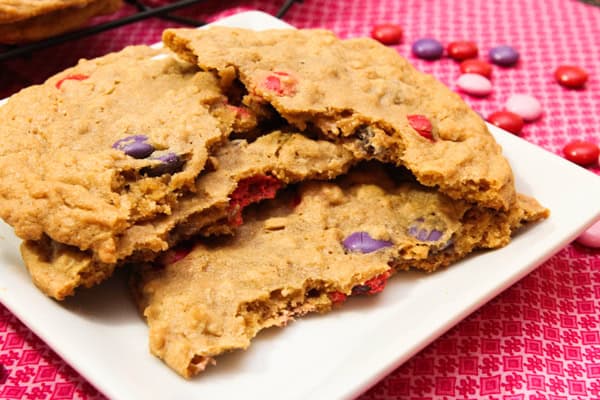 Doesn't that just make you weak in the knees? Do you see that creamy dollop of PB just gleaming at you alongside the dark chocolate m&m's?
I'm guest posting over at Bakeaholic Mama today and you can grab the recipe over there!