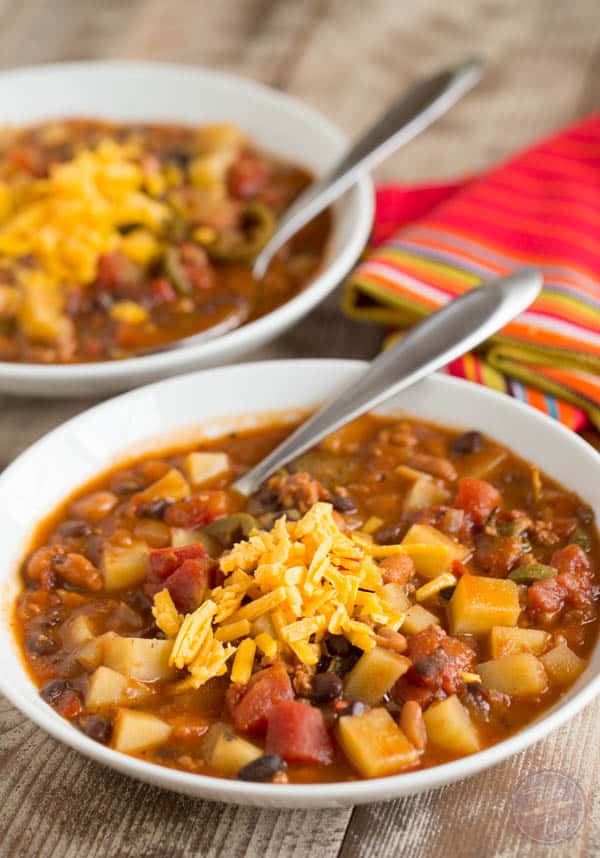 Oof, this past weekend was definitely interesting. I woke up on Friday morning to pink eye! Ahh, it was crazy. I never had it before in my life so when I woke up on Friday morning, I was definitely surprised. I ended up throwing everything into the laundry so to not further the super contagious germs! I don't know where I got it but I have my sneaking suspicions that I got it from my Pure Barre class. I was perfectly fine all day on Thursday and then I went to Pure Barre on Thursday evening and woke up with pink eye on Friday. I don't want to say it's definitely from there but there are at least 6 classes there a day and if the barres aren't cleaned after every class like the mats and equipment are, then a mom with a child who has it or is carrying the germ can easily spread it via holding onto the barre.
Either way, however I got it, it has NOT been fun. Friday was definitely the worst, as I wanted to claw my eye out. I don't know what I would've done had it been BOTH my eyes! I ended up going to bed early that night because having my eyes closed were way better than having them open. Thankfully, when I woke up on Saturday morning, the eye drops I was prescribed kicked in and even though I still had a pink eye, it wasn't as bad as it was on Saturday. It's been progressively getting better each day so that's good. I hope to be clear of it this week! I've been wearing glasses every day and it's not something I'm used to especially when cooking! I have to constantly push up the glasses. Anyway – it's definitely been an experience. Leave it to me to get it for the first time at 27 years old and not when I'm a toddler in kindergarten, ha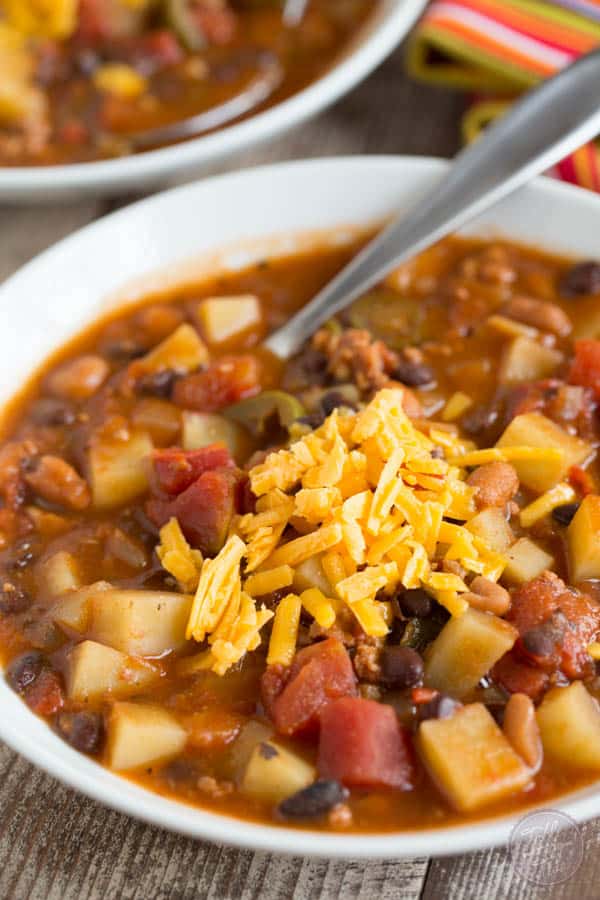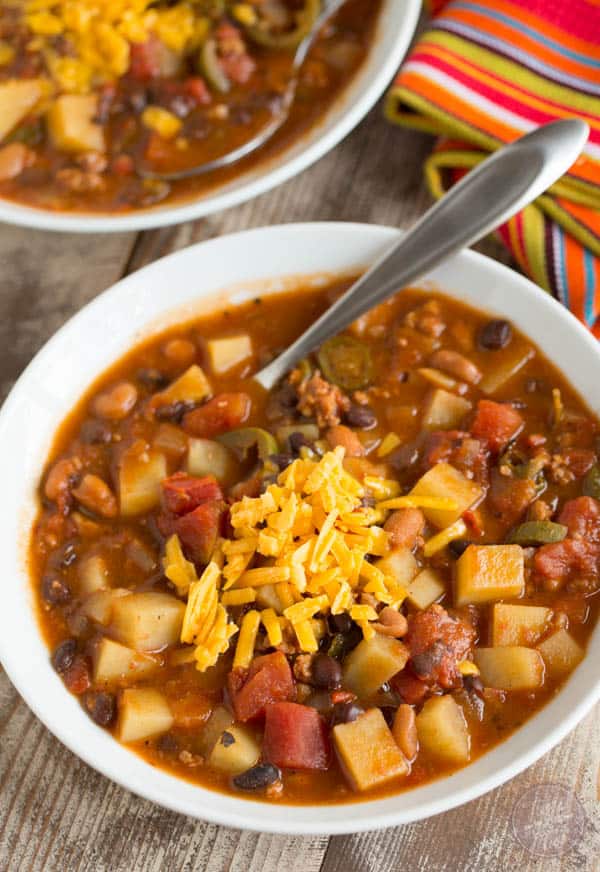 If you're looking for a SPICY slow cooker chili, you've come to the right place! This one goes into the books as one of the spiciest I've made but if you aren't a fan of spicy, you can definitely tone this down by omitting a few ingredients and subbing out ingredients. I'll put it in the notes below.
As always, I'm a huge fan of anything in the slow cooker as it reduces the amount of time I need to spend in the kitchen. I also just love coming home to an already cooked meal. More time to relax after work and a likely horrible commute that is DC traffic :) hope you'll add this slow cooker chorizo, potato, and two-bean chili to your menu this week!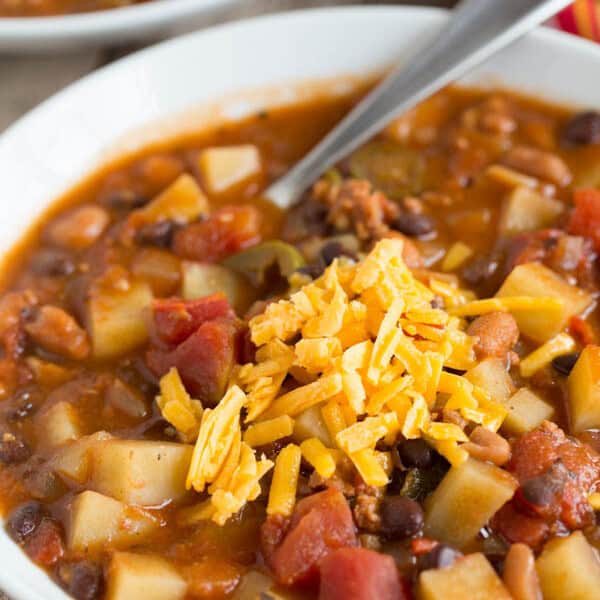 Print
Slow Cooker Chorizo, Potato, and Two-Bean Chili
This slow cooker chorizo, potato, and two-bean chili is spicy but fits the bill when you want to warm up on a cold night or craving that fire alarm chili!
Servings (adjustable, but please note that results, timing, and cookware may vary when adjusting servings):
4
-6
Ingredients
1/2

pound

fresh chorizo sausage,

casings removed

3

cups

diced potatoes

1: 15.5

ounce

can of black beans,

drained and rinsed

1: 15.5

ounce

can of pinto beans,

drained and rinsed

2: 14.5

ounce

cans of fire roasted tomatoes,

undrained

4

ounce

can sliced jalapeños

1

medium onion,

diced

2

cloves

garlic,

minced

1

teaspoon

chili powder

1

teaspoon

ground cumin

1

teaspoon

tomato paste

1

teaspoon

Kosher salt,

more to taste

2 3/4

cups

chicken stock
Instructions
In a small skillet, brown and break up the chorizo sausage with a spatula or wooden spoon then add it into the slow cooker.

Add the rest of the ingredients into the slow cooker.

Cook on low for 6 hours or high for 4 hours.

Add more chicken stock if chili is too thick. The chili is supposed to be more of a liquidy chili as opposed to a thick chili but either way you like it is fine!

Serve warm and top with freshly grated cheddar cheese, if desired.
Notes
As mentioned in the blog post, this chili is fairly spicy. Here are ways to reduce the spiciness:
-Instead of using chorizo sausage, use regular pork sausage
-Instead of fire roasted tomatoes, use regular diced tomatoes
-Omit the jalapeño slices
Nutrition Facts
Slow Cooker Chorizo, Potato, and Two-Bean Chili
Amount Per Serving (1 Serving)
Calories 517
Calories from Fat 189
% Daily Value*
Fat 21g32%
Carbohydrates 55g18%
Protein 28g56%
* Percent Daily Values are based on a 2000 calorie diet.
*Nutrition facts are an estimate and not guaranteed to be accurate.