Slow Cooker Smokey Ham and Split Pea Soup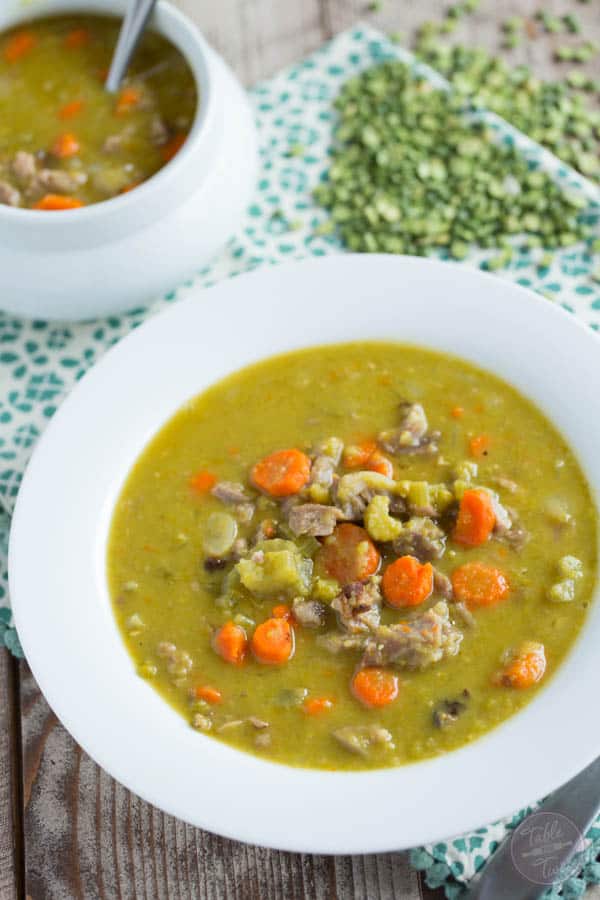 The Northeast is getting slammed with snow this winter. Here in the DC-area? We've seen zilch. It actually felt like Spring this past weekend with temperatures in the upper 50's and low 60's. It's bizarre. Now, I'm not wishing constant snow like what the Northeast has but I just want a giant snowstorm. Just one this winter and I'll be satisfied. It'll also probably shut down the entire area for a good week but I'm down for that. That's what winter is good for snow days, right?! I mean, in the summer you have vacations to look forward to but in the winter, you hope that the snow will give you days off, haha
Anywayyyyy…we're still obsessed with Parenthood and spent the majority of our weekend watching it. We are well into season 2 & I think it's funny how many actors in there that you end up recognizing from other shows.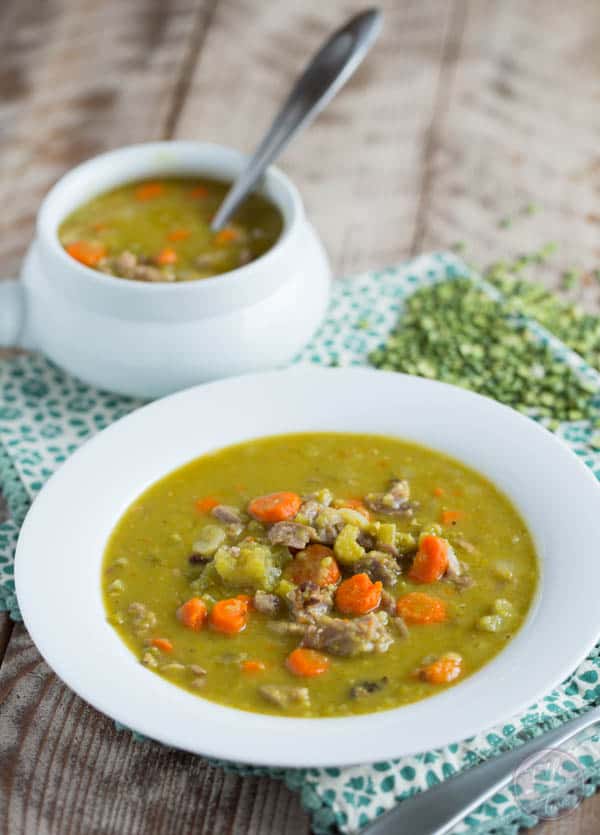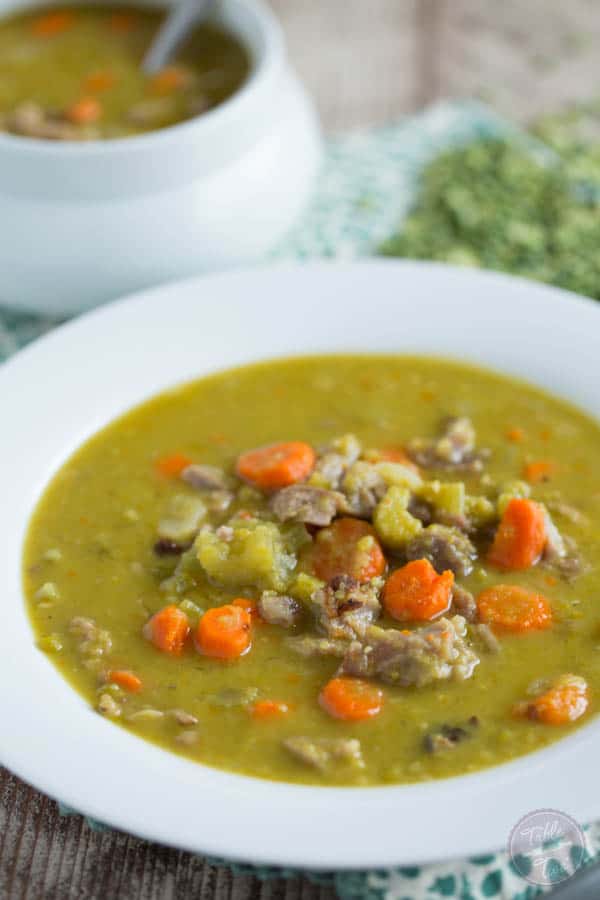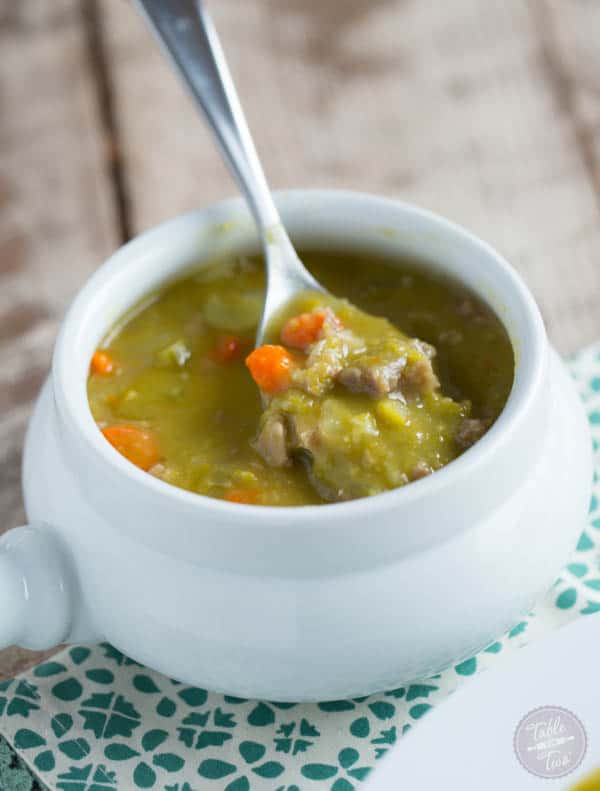 Okay so Whole Foods has the most amazing smoked ham hocks around. You can buy them elsewhere for this soup but I HIGHLY recommend making the trek to Whole Foods if you have to because this split pea soup will be absolutely transformed from traditional to fan-freaking-tastic. Whole Foods' smoked ham hocks are unreal and unlike any other I've ever had. It's incredibly smokey but it doesn't overpower the dish. You know it's there but it's not like eating liquid smoke or something. And my favorite part about their ham hocks is that they aren't skimpy with the meat. These guys are MEATY. Not sure if you saw this on my Instagram but look at how HUGE these guys are! Sometimes they aren't always in stock at Whole Foods so when they are, we stock up and vacuum seal and freeze them so we can always have this amazing slow cooker smokey ham and split pea soup.
I'm telling ya, this isn't like any other split pea soup you've had before. If you've never had it with a good smokey ham hock, then you haven't had the best split pea soup of your life. I really wasn't a fan of split pea soup until I had this version and I really think the investment in a good smokey ham hock is what will make or break your dish!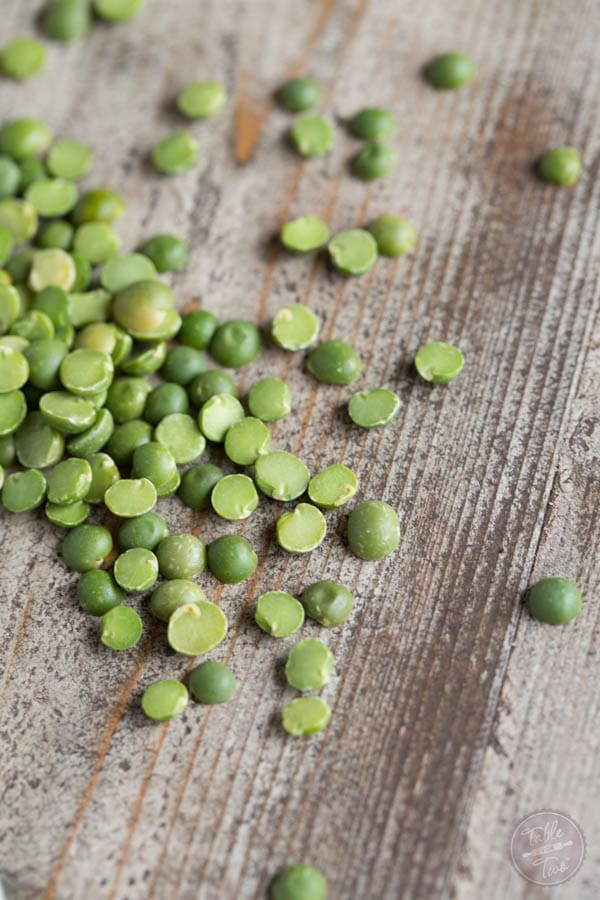 Slow Cooker Smokey Ham and Split Pea Soup
This seriously has the most amazing smokey flavor and is so easy to throw together!
Ingredients
1: 16

ounce

package dried green split peas,

rinsed

3

large carrots,

chopped

1

medium onion,

diced

3-4

ribs of celery,

chopped

2

cloves

garlic,

minced

1

bay leaf

Salt and pepper,

to taste

6

cups

chicken broth

1

large smoked ham hock
Instructions
Add all the ingredients to your slow cooker, gently stir around the ham hock to incorporate, then cover and cook on low for 8 hours or high for 5 hours. You want it cooked enough so that the peas are softened and the ham falls off the bone.

After the soup is done, carefully remove the ham hock from the soup and shred it off the bone. Then you can roughly chop it up and add it back into the soup.

Store leftovers in an airtight container for up to one week.
Posted on February 09, 2015