I can't believe it has been two weeks since we left for Amsterdam and a week since we have been back. Vacation always go by so fast, doesn't it?
I'm excited to share with you guys a series of Amsterdam photos broken up into different categories. Today, I'm sharing with you the row houses and canals that are iconic Amsterdam.
Everywhere we went, the canals were flanked with row houses on either side. I loved this canal city. It's so so beautiful and we were very lucky with weather. It was either cloudy or partly sunny.
We actually had a couple days where we saw blue skies! On our last day, it rained — but that's totally luck on our side with this trip. Our cab driver said Amsterdam rains 250 days a year, haha
We walked all over this city (it's very easy to walk; it's a pretty small city) and we would have biked but it was winter and so cold. We weren't dressed appropriately — definitely didn't realize how windy Amsterdam was!
Our hotel (Kimpton DeWitt) was the ideal spot. We were two blocks from Amsterdam Centraal (the main train station) and we were four blocks from the canals. It was really perfect.
We wandered through the city and walked alongside the canals; it was truly beautiful.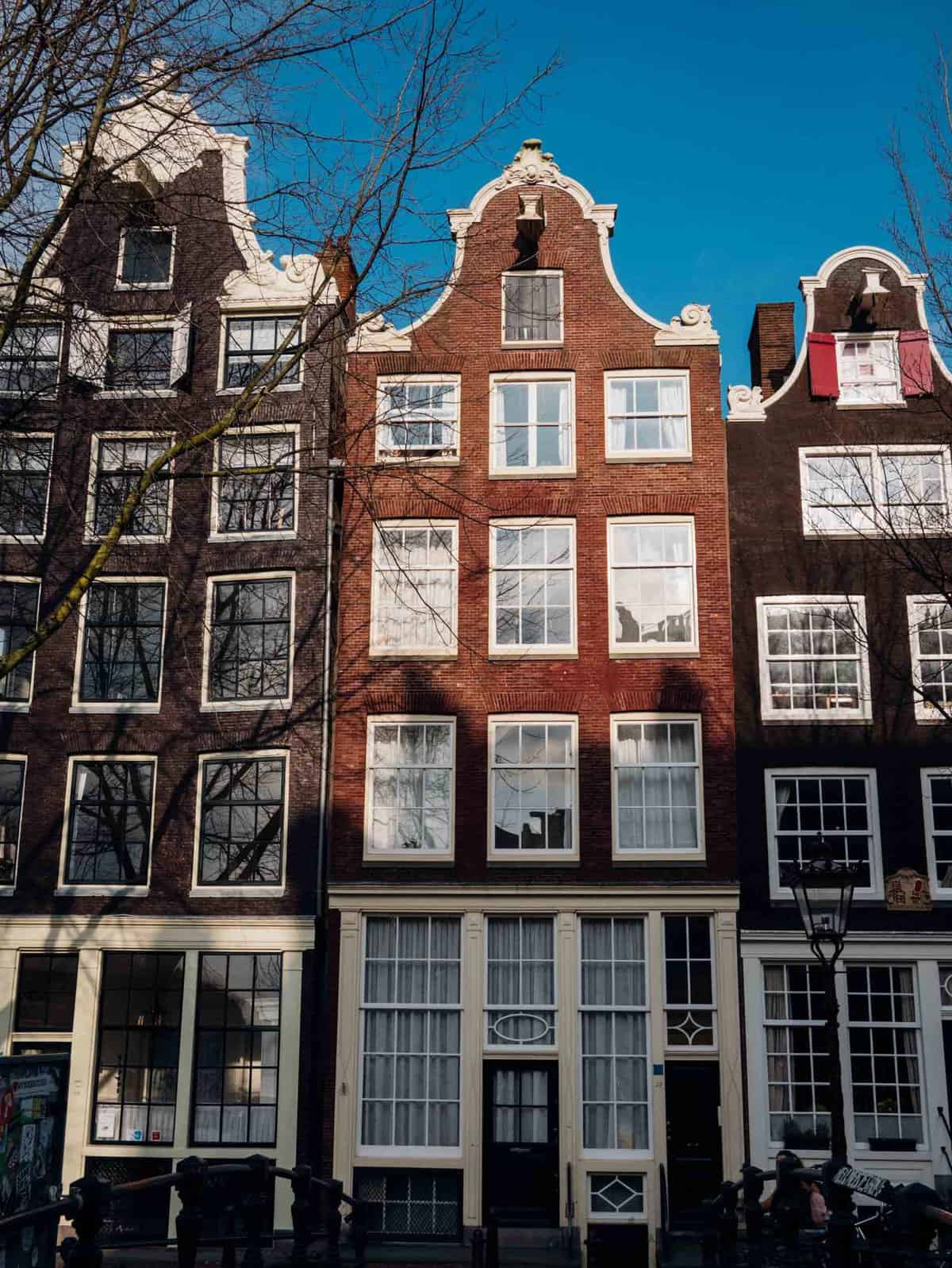 My favorite row houses were the darker grey ones but they were all unique in their own way. Also, another thing about Dutch people (or so it seemed) is that they don't care for curtains in their house, haha
Like 90% of the all the row houses we saw, we would be able to look directly inside and see people cooking/preparing food, watching tv, sitting on the couch, etc. This was day and night too.
I mean, I loved it — I'm obsessed with looking into people's homes (that sounds super creepy). I wish we could have gone into one. They all had each owners'/renters' charm and soo cute!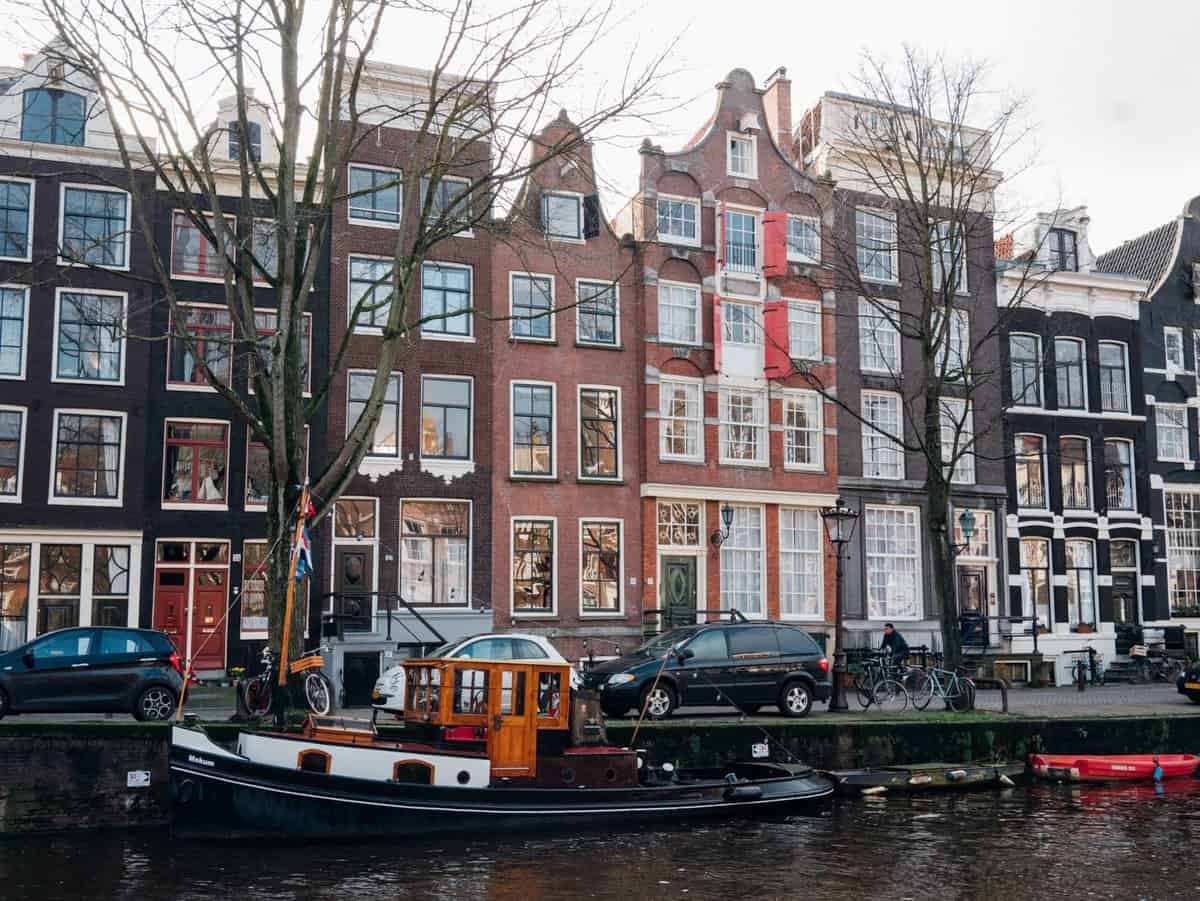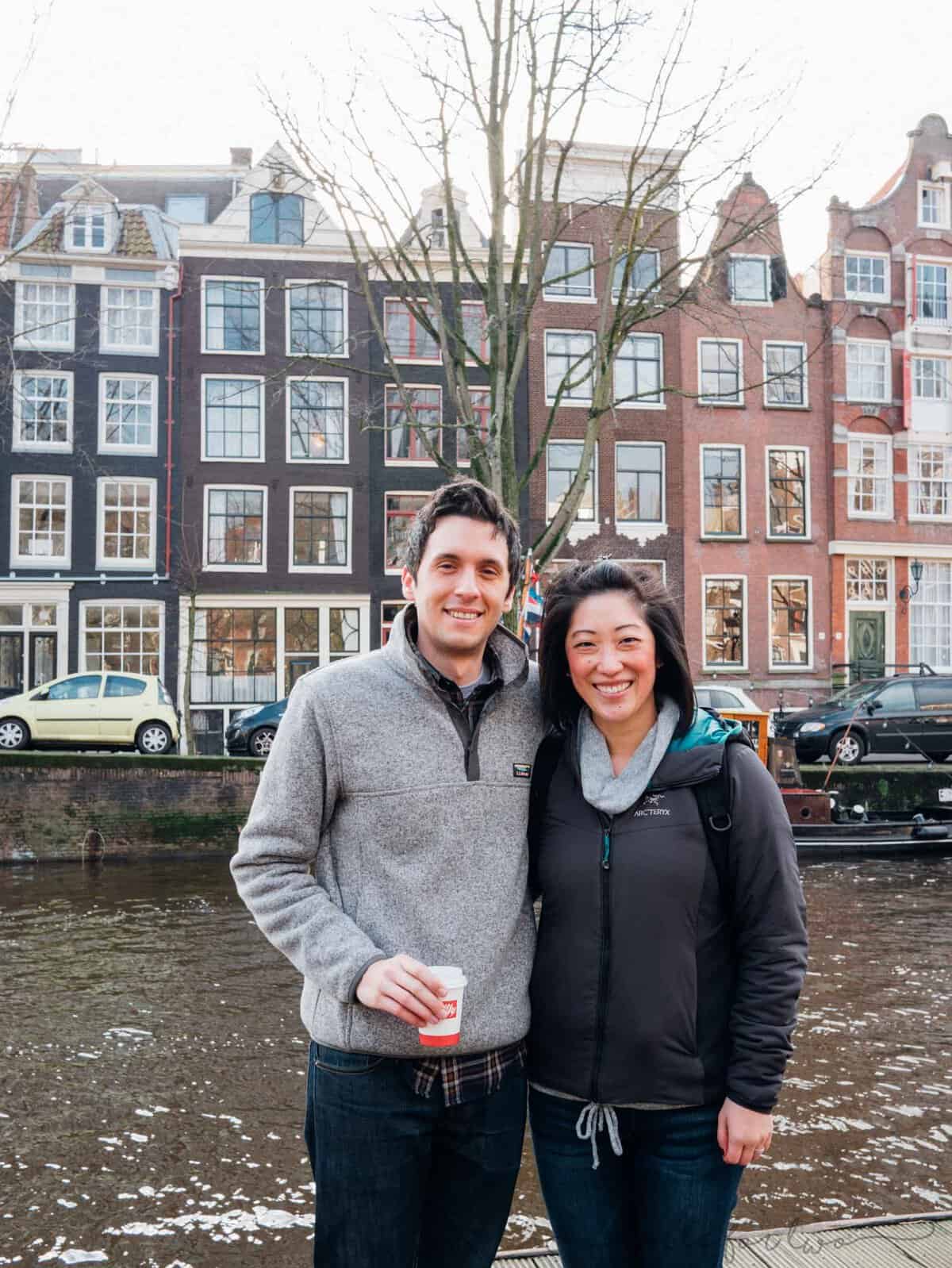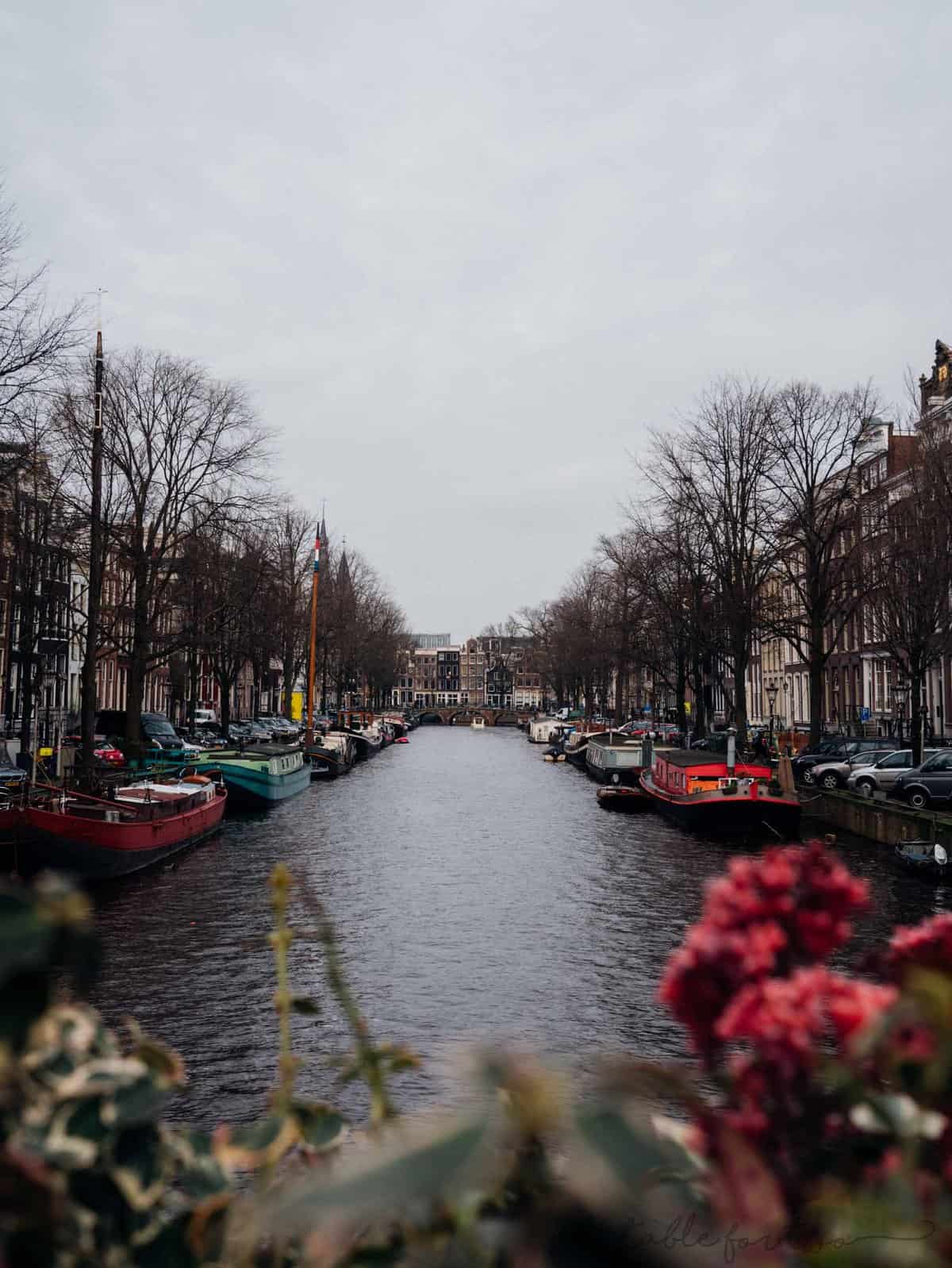 Bikes, bikes, bikes! They were everywhere and I think the preferred mode of transportation for those in the city!