Omni Hotel Downtown Austin
700 San Jacinto Blvd, Austin, TX 78701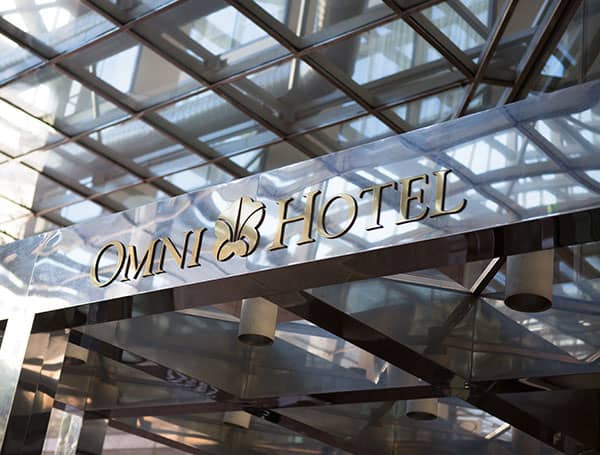 The last post of my three part Austin series! Of COURSE you have to have a great place to stay when you visit to Austin, right? We chose the Omni Hotel Downtown Austin for its stellar location downtown. It's literally right next to the Texas State Capitol – not kidding you, from our hotel room, we could see the top of the dome. It's also right next to 6th Street where all the action is happening. They have a ton of bars and restaurants on 6th Street and we were right beside it! It's also located on a quiet block so there's not too much outside noise that we heard, but it probably helps that the hotel is encapsulated within another building. It's REALLY cool. Like offices surround the hotel. You'll see in my photos, below. We woke up on Friday morning and kept looking into people's cubicles and meetings. Haha, we're so mature. The windows aren't tinted so be sure to not stand in front of them in undies ;)
Anyway – so the Omni Hotel Downtown Austin, to us, was just the perfect location and I loved that they had in and out parking privileges in an underground parking garage. You just pay a parking fee and you're good for the entire day to go in and out as you please. It was really convenient for us since we drove around the majority of the time during our stay here. The staff was really friendly and helped us figure out how to get from point A to point B and they were really attentive! The rooms were so super clean and they pretty much set us up in a penthouse suite or something. The room was ENORMOUS!! And we got to ride in the cool 'executive suites' only elevator ;) pimp!
Okay, so this is what you see when you first walk in…all glass and it's super high. You'll be straining your neck to look up! Haha! Really nice sitting area next to a coffee/breakfast bar.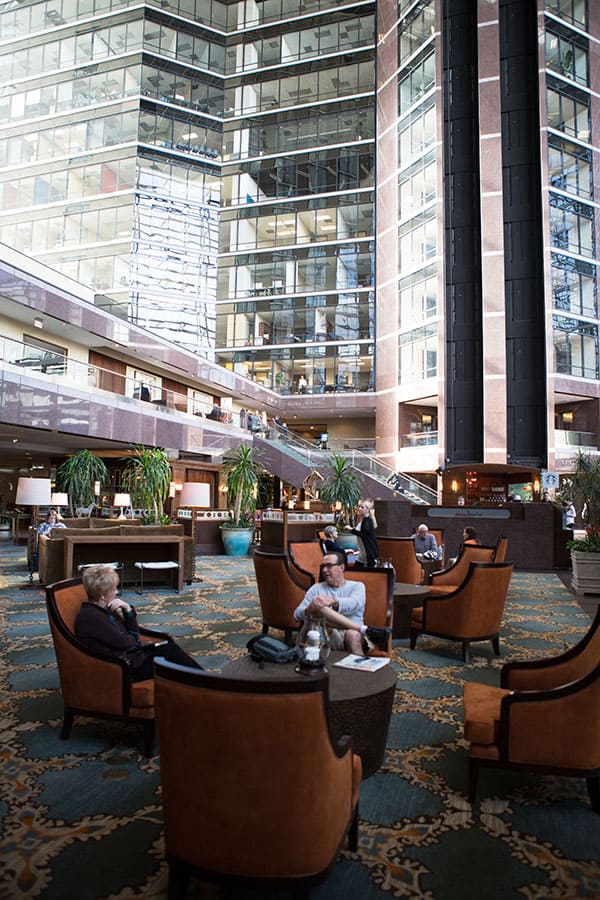 I wanted to bring some of these decorations home with me so I could decorate our house nicely lol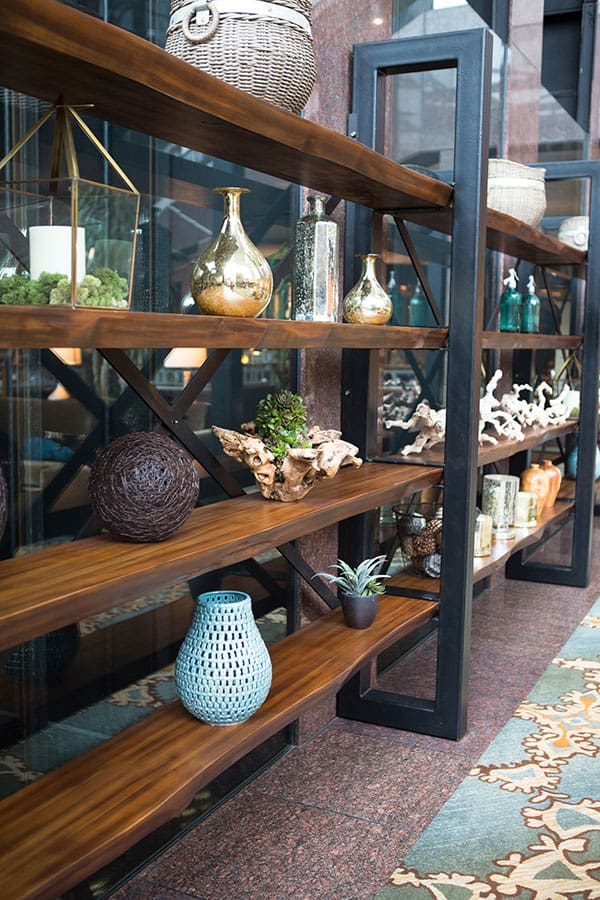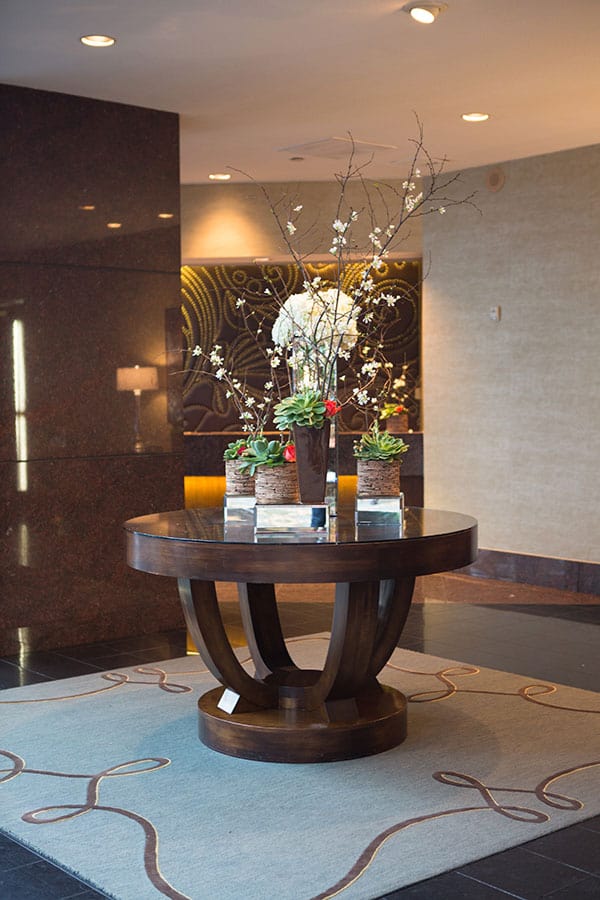 Isn't this just gorgeous? Floor to ceiling windows!!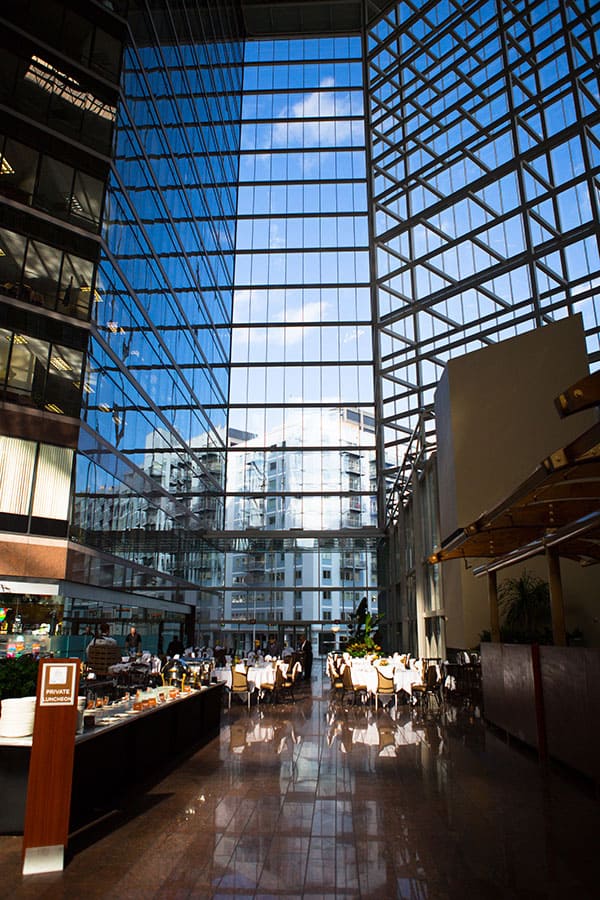 This was the Atrium Lounge where you could grab a drink and bite with your friends!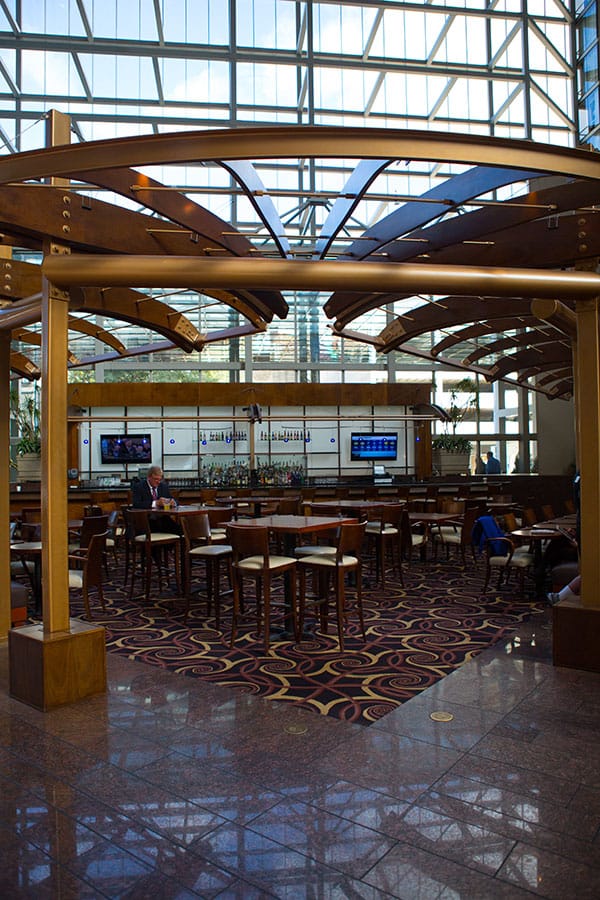 OoOo we're fancy ;)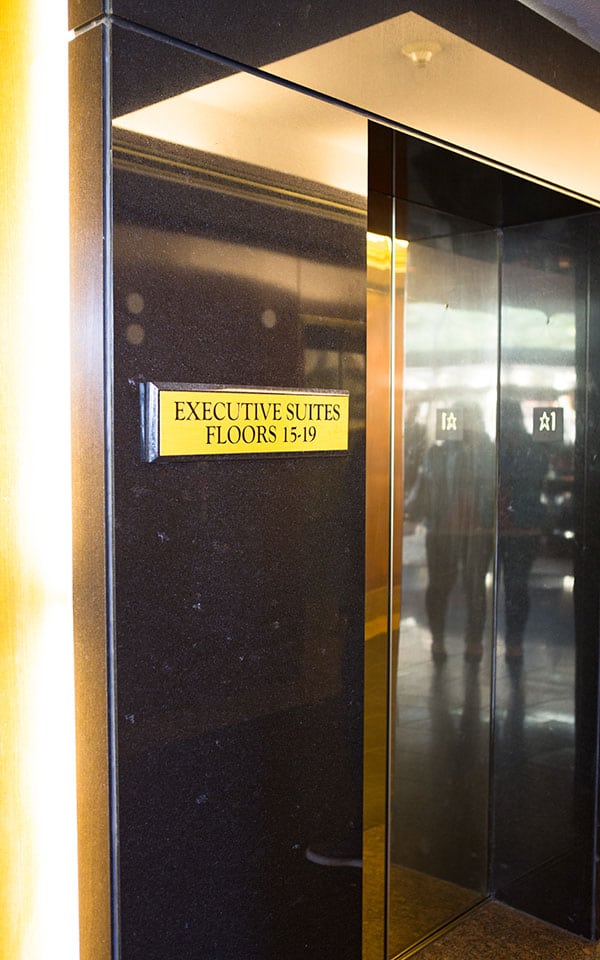 When Jason and I first walked into our suite, we were floored. A FULL KITCHEN. Like not just a fridge and counter space but like, we could've COOKED a full meal here if we wanted to. What the what?! This was so freaking awesome!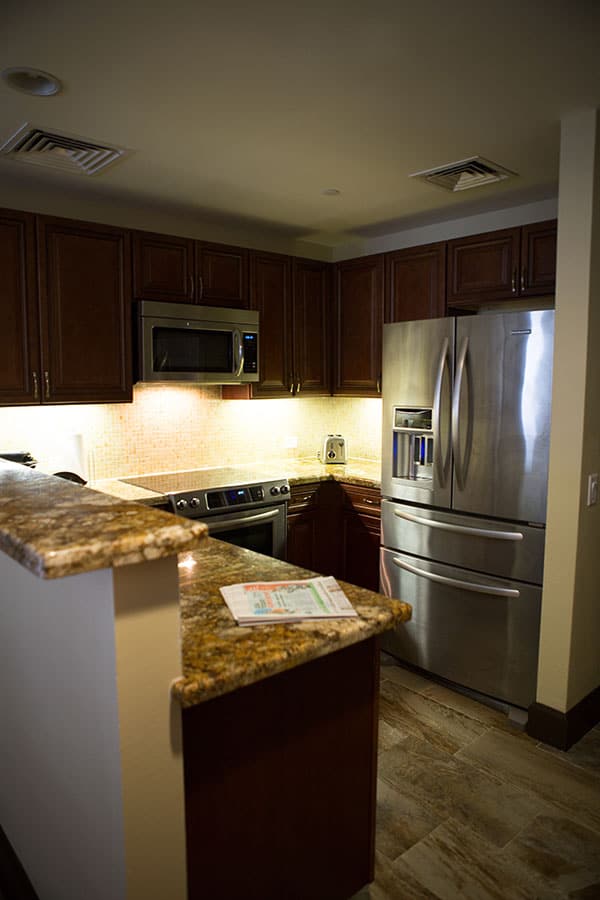 The sitting area was super nice. The plush couch and the abundant sunlight was very relaxing!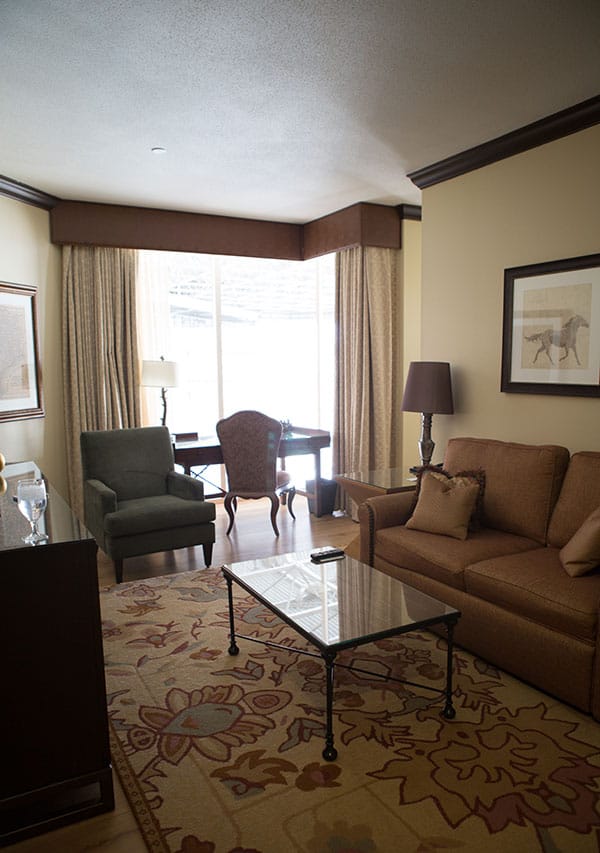 YES, THERE WAS A GYM IN OUR SUITE!! It was right around that little corner in the picture above. I kept walking and I was like, "woah, Jason, woah. There is a freaking GYM in here." People probably eat so much when visiting Austin that they feel guilty so they have to workout ;) clearly, I did not feel guilty because I didn't really utilize our in-suite gym. Sad face.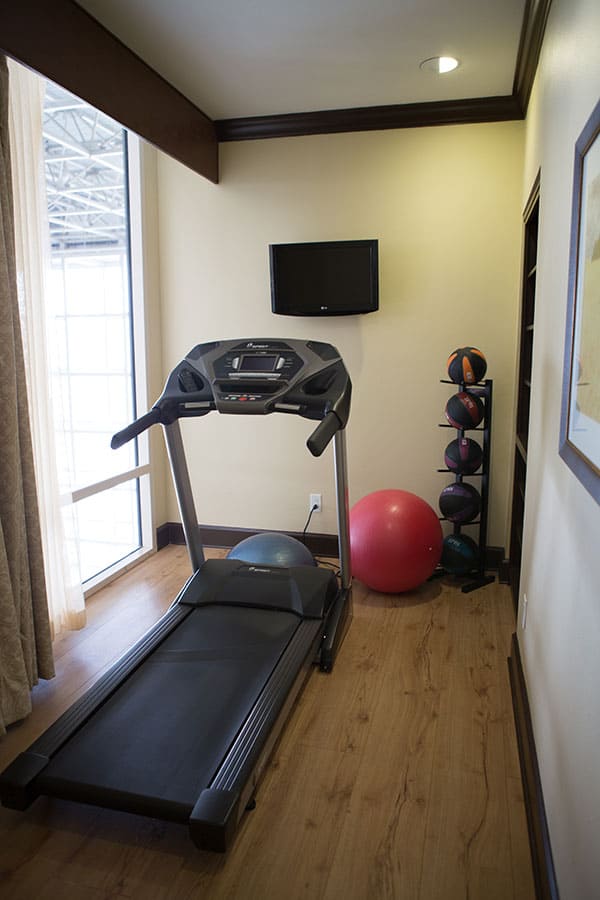 This was the view looking down from our little gym area. Gave me the heeby jeebies cause I'm afraid of heights! But it's so pretty with all the windows and glass!!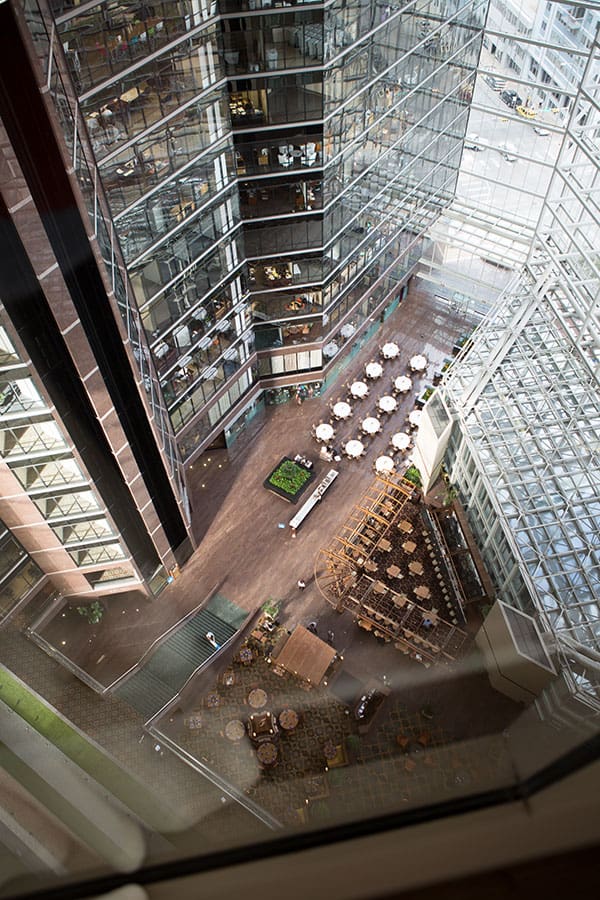 This was a really nice king bed! Had no problems falling into a deep sleep every night :)
And another sitting area off to the side of our bedroom – good thing they had blackout curtains – that sun was bright in the mornings!!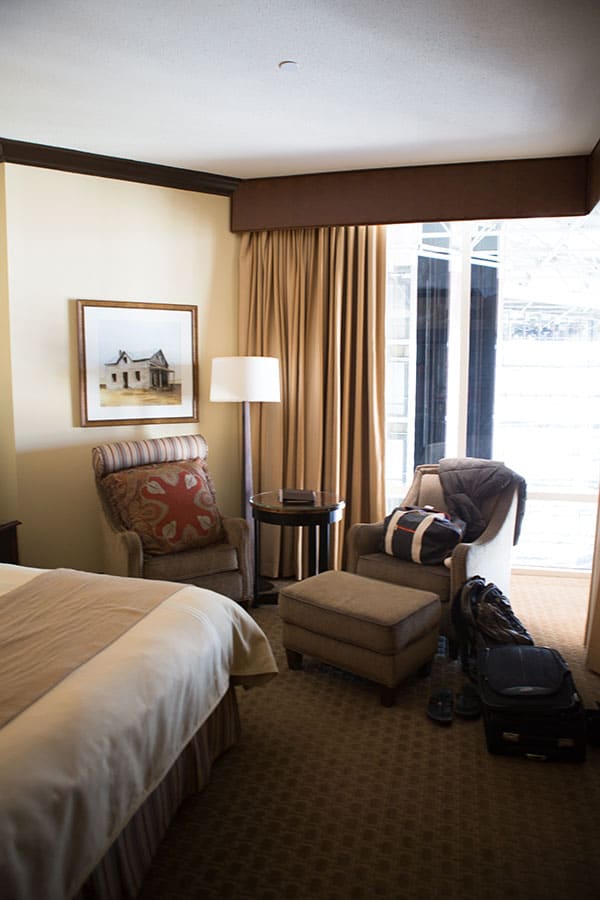 Uhhh this shower was magnificent!! I wish our shower at home was this big!! I LOVED it!
I'm such a huge mirror and sink person that this one was the perfect size. It was so pretty too! I loved the color and the detailing on the mirror. So much counter space for all my toiletries ;)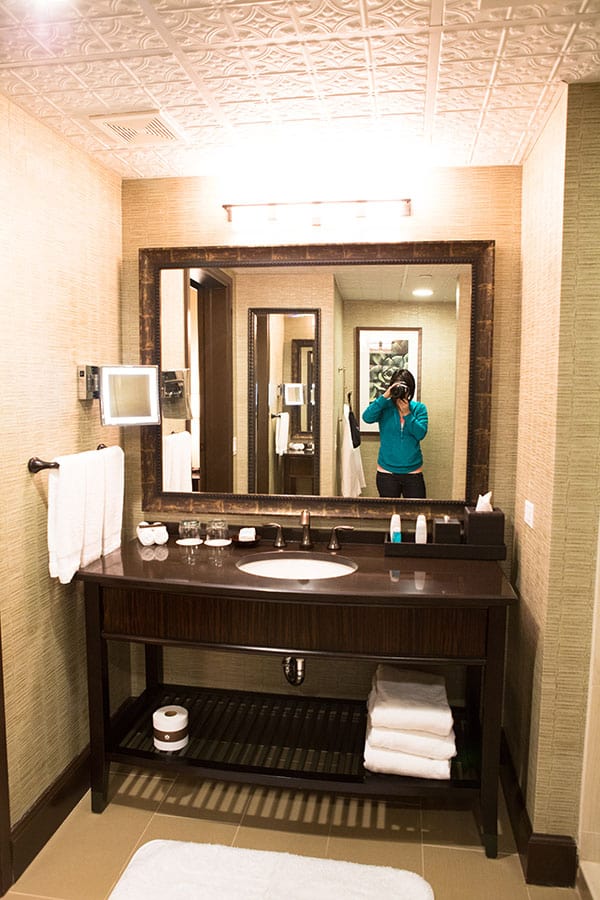 So, if you're going to go to Austin for a weekend, I highly recommend you staying at the Omni Hotel Downtown Austin. You just can't go wrong with the location (heart of downtown and easy access to everything) and the super nice rooms and superb service; it'll be sure to make your weekend a worthwhile one!
Disclaimer: The Omni Hotel Downtown Austin hosted our stay but all our opinions are our own. We really did love this hotel and it really was the best location! :)