Since I'm away on travel, I figured I'd share a different type of post with y'all today. A 'beyond the table' post. A post that goes beyond food and recipes; sharing with you 'life things,' to put simply. I want to start sharing more of my life beyond the blog and if you aren't a fan of that, then simply skip this post (no hard feelings!), but I feel like there are some things in here that will appeal to many! :)
Also, if you're interested, go ahead and follow my travel adventures in Taiwan on Instagram. I'm also using the hashtag #tablefortwointaiwan if you want to follow that way! It's a 12-hour time difference between Taiwan and the East Coast. So, 6pm on a Monday in Taiwan is 6am Monday in DC. Just to give some perspective! Basically, when your day is beginning, my day is ending.
If you haven't tried a vanilla macchiato yet, you must try it. I like it so much more than a caramel macchiato. The caramel one is just way too sweet for me. This vanilla one was PERFECT. I'm addicted. I may or may not have been treating myself daily prior to our trip. And speaking of coffee, I'm dying to make this fresh mint iced coffee.
You know how obsessed with reading I've become. Ever since getting a Kindle, I've been a non-stop reading fanatic. Here are the books I've read in the past month: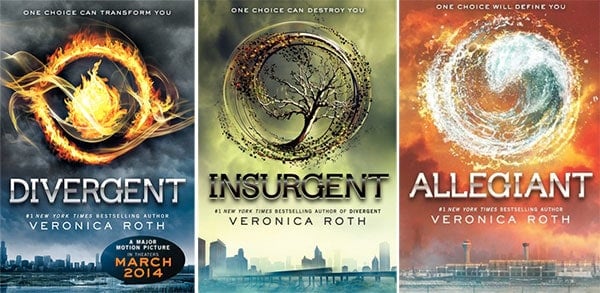 The Divergent trilogy. I mean, you've already pretty much heard me blabber on and on about how utterly obsessed I am with this series. You have to read it for yourself and then see the movie. It's SO good. I loved each book and flew through them. Lots of action and I love dystopian society books. The last book had me crying when it ended. Totally sad about the series ending, haha
Gone Girl. Thrilling and suspenseful. The entire book was a page-turner until the end. Even though the ending really sucked, I still think you should read it if you like suspenseful books. The plot was great and the main lady character is PSYCHO. I enjoyed most of it for the twist and turns – you never knew what was coming!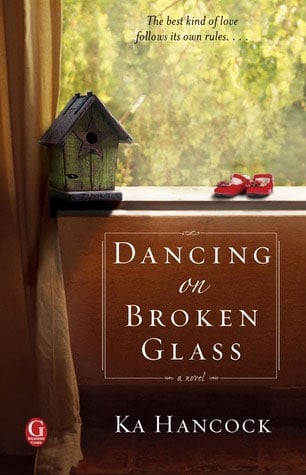 After I read Gone Girl, I immediately dove into Dancing on Broken Glass. This was a sweet, romantic book, but it was really sad – I was crying through the last few chapters. It takes you through a couple who's marriage is completely challenging from the start but they're both willing to do any and everything to make it work. Mickey is bi-polar and Lucy has breast cancer and is pregnant. Throughout the book, you go through highs and lows (really dark lows sometimes) with Mickey and Lucy. It really shows you that marriages aren't perfect but it's what you do that makes it your own kind of perfect. Everyone is flawed in their own way but the way you love their flaws is how love can conquer all. This is a really heart-wrenching book but I really loved all the characters in it. Mickey and Lucy lived in a small town where everybody knew everybody and Lucy's two older sisters were a trio that couldn't be broken. It had great messages on not only marriage, but also family, friends, and community.
This next book, The All You Can Dream Buffet, is a light read and a total chick-lit but many of us in the blogging community can relate to this book because, well, it's a book about four food bloggers (Ginny, Lavender, Val, and Ruby) and their little group called the "Foodie Four" (completely reminds me of my little foodie group!). They all come from different backgrounds and different age groups, and they all decided to meet up and celebrate Lavender's 85th birthday. Lavender owns a lavender and honey farm that she poured her life and savings into but it's on the verge of disaster because the next in line to inherit her farm are her nephews who are just going to sell the entire farm because they don't want to maintain it so she's trying to find/see which blogger she can let inherit the farm. Anyway, you find out a lot more about the characters in the book but what I LOVED about this book is how realistic/accurate it was to my food blogging life. The author referenced things such as taking photos in natural light, always taking photos of food, a Vitamix, blog money, ads, keeping up with posts, how often each of the bloggers post a week, she talked about comments from readers (good and bad), meeting fans of the blogs, and then finally, there were recipes throughout the book! Seriously such a fun read and it was the perfect book to read before hopping on an airplane! I'm really curious how much research the author had to do with food blogs prior to writing this or how many food blogs she reads in real life! Food blogger or not, I think everyone should read this and can relate with your own group of girlfriends! Oh, and I didn't realize it was just released in March (like, last month) so there are some current events in the book – such as, the author threw in Game of Thrones as a reference, haha!
I'm obsessed with all things coconut lately. I went to Target before our trip and of course had to stop off in the cosmetics section. I got sucked into this cute dotted mint cosmetic bag and then I spotted Burt's Bees' new lip balm flavor: coconut & pear. Oh my gosh. You HAVE to get it. It's the most amazing thing to ever grace my lips. It makes them so supple and soft and it keeps them super hydrated – not to mention I constantly get whiffs of the scent and I feel like I just sipped on a piña colada or something.
I slather coconut oil after every shower and it's seriously helped my disgustingly dry skin. You know you see those desert photos of a drought and how the ground is cracked in a million different places? Well, yeah, that's how my LEGS look. Gross. Anyway, so I adopted this coconut oil regimen after my showers and it's really worked wonders for my skin. You don't need a lot – I only use like 1 tbsp. for my legs and then wipe the excess oil from my hands on my arms. It is pretty dang oily so I just air dry for like 20-30 minutes before putting on clothes. My skin drinks it, though, so sometimes I don't even need all that time. I love smelling like paradise :)
Like I mentioned in a previous post, I converted all our household cleaning supplies to The Honest Company ones and I must say, I LOVE them. They clean just as well as the toxic, chemical-laden ones, but they smell so FRESH and I feel so good about cleaning! The dish soap I bought has a few different scents to choose from and I chose white grapefruit and it smells divine – dare I say I kind of like washing dishes now? Nah, too soon, haha..I love the eucalyptus mint scent they have for the toilet bowl cleaner and some of the other cleaners have similar scents. My next shipment, I'm going to order their stain remover – I heard from a few readers saying it's awesome for stains on fabrics. I'm also going to order some hand sanitizer. I ADORE their hand sanitizer. I tried it at Nordstrom and usually, after using hand sanitizer, my hands are all dry, but The Honest Company's hand sanitizer have moisturizer in it so it leaves your hands feeling soft and it smells so good!
Anyway, I can ramble on and on about The Honest Company but so far I'm REALLY impressed with their products and I have a feeling I'll be coming back for more and more!
Anyway, what have you been loving lately?! I'd love to hear some new products you've discovered or books you're reading or just fab finds!
Just a note that there are affiliate links within this post! xo