Charred Poblano and Peppered Bacon Guacamole
Loaded spicy guacamole + a refreshing sweet wine is pretty much the only way to have guacamole these days. I'm positive of this. I did a taste test for you already.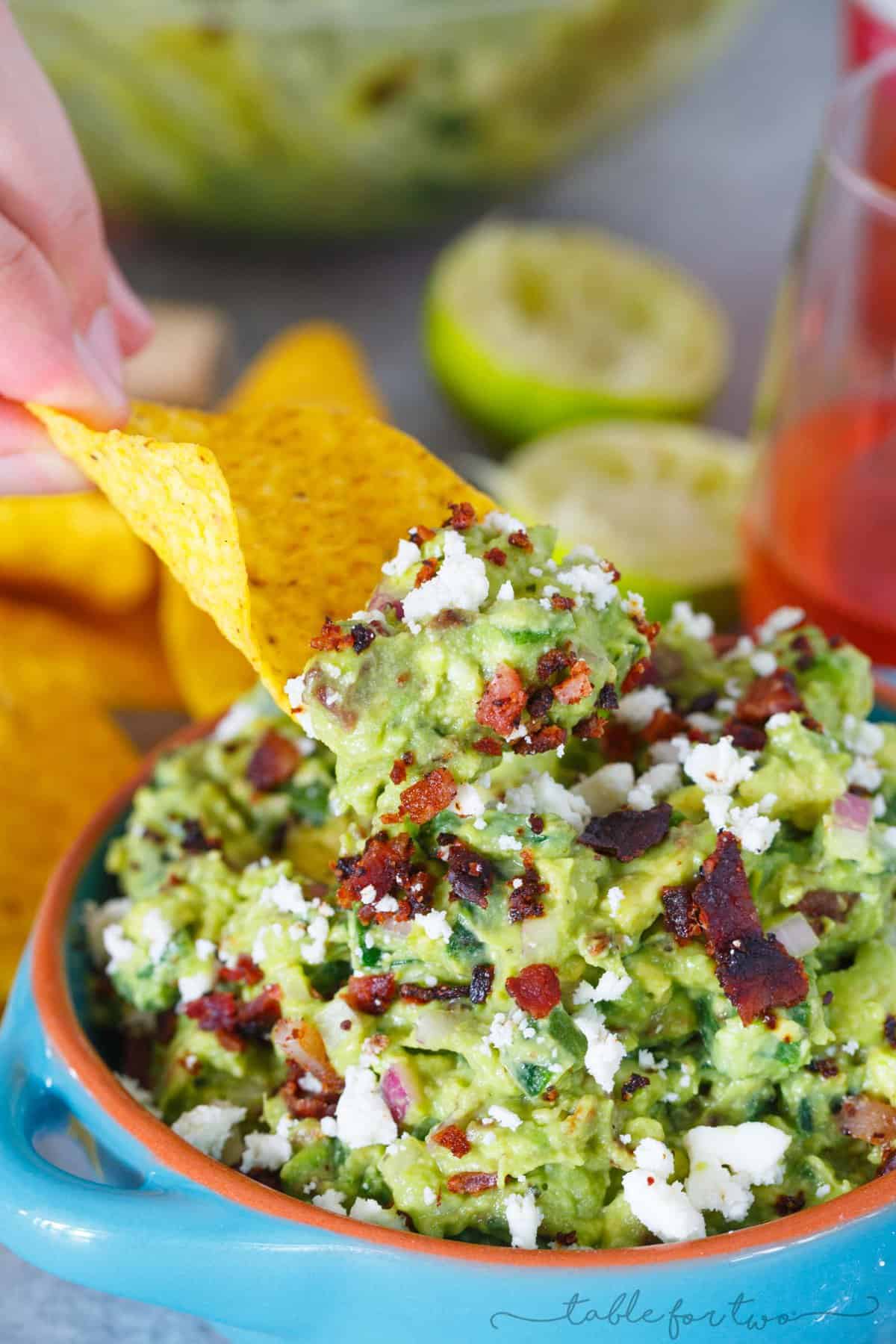 Everything in this charred poblano and peppered bacon guacamole is pretty much perfection. All in one bite, you get spicy, salty, and creamy. Pair it with cold glass of crisp Sutter Home White Zinfandel — you've got yourself the perfect combination of #SweetonSpice!
This post was brought to you by the makers of Sutter Home. I received compensation to write this post through the Sweet on Spice program. All opinions are my own.
I have always been a very traditional guacamole gal. I never added anything 'crazy' to it. I feel like I have been completely missing out in life.
I don't want you to miss out so I'm urging you to try this at your next gathering! You will pretty much be everyone's new favorite and everyone will be asking you to bring the guac and wine every time there is a party.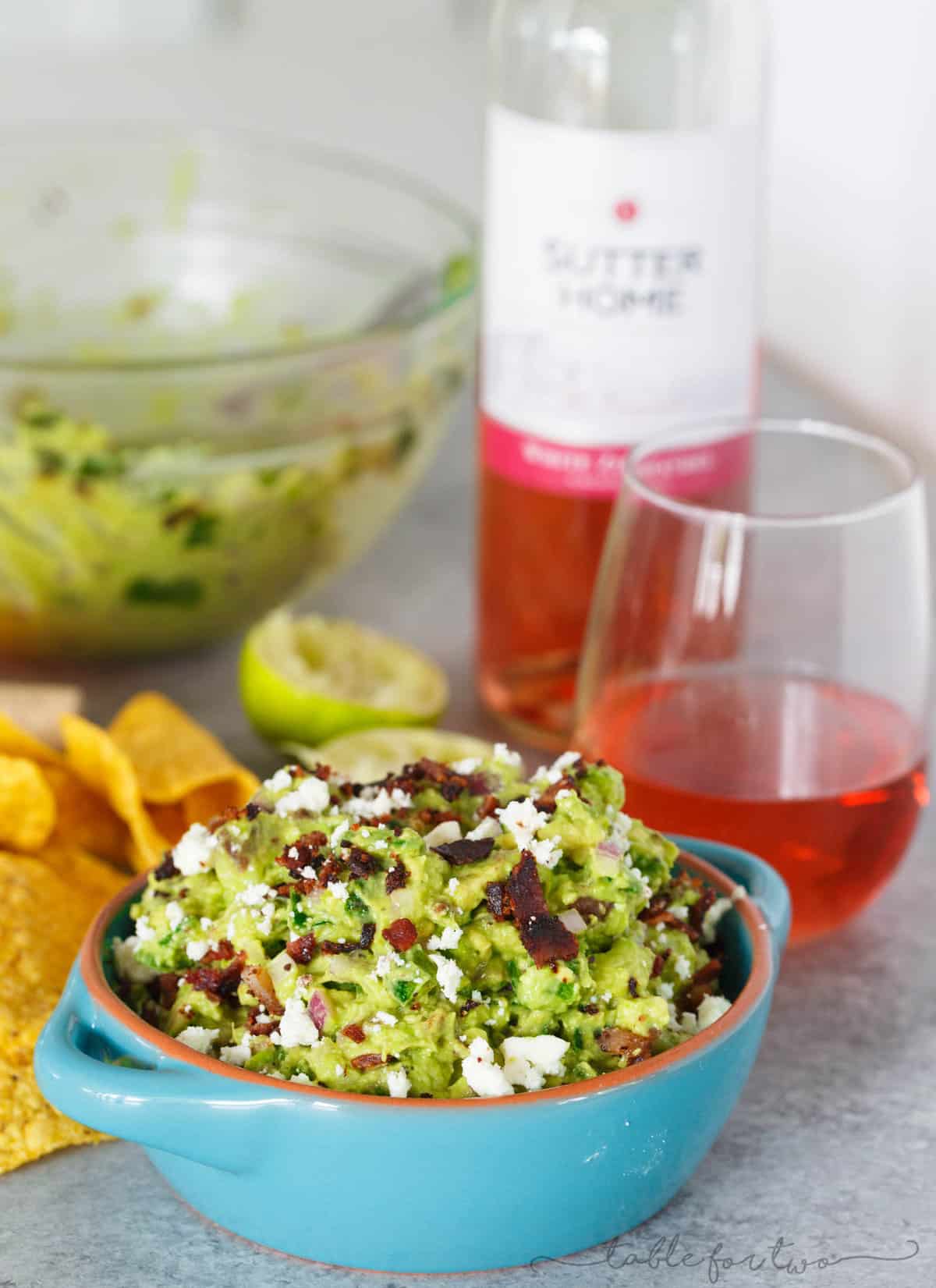 I paired this charred poblano and peppered bacon guacamole with Sutter Home White Zinfandel because it's a crisp, refreshing wine with a medium level of sweetness that has essences of strawberry and melon. It pairs so well with the spicy in the guacamole. Super refreshing to take a sip after your mouth takes a bit of heat from the guacamole!
Pairing Sutter Home White Zinfandel with this unique spicy Mexican appetizer makes for a great excuse for a celebration!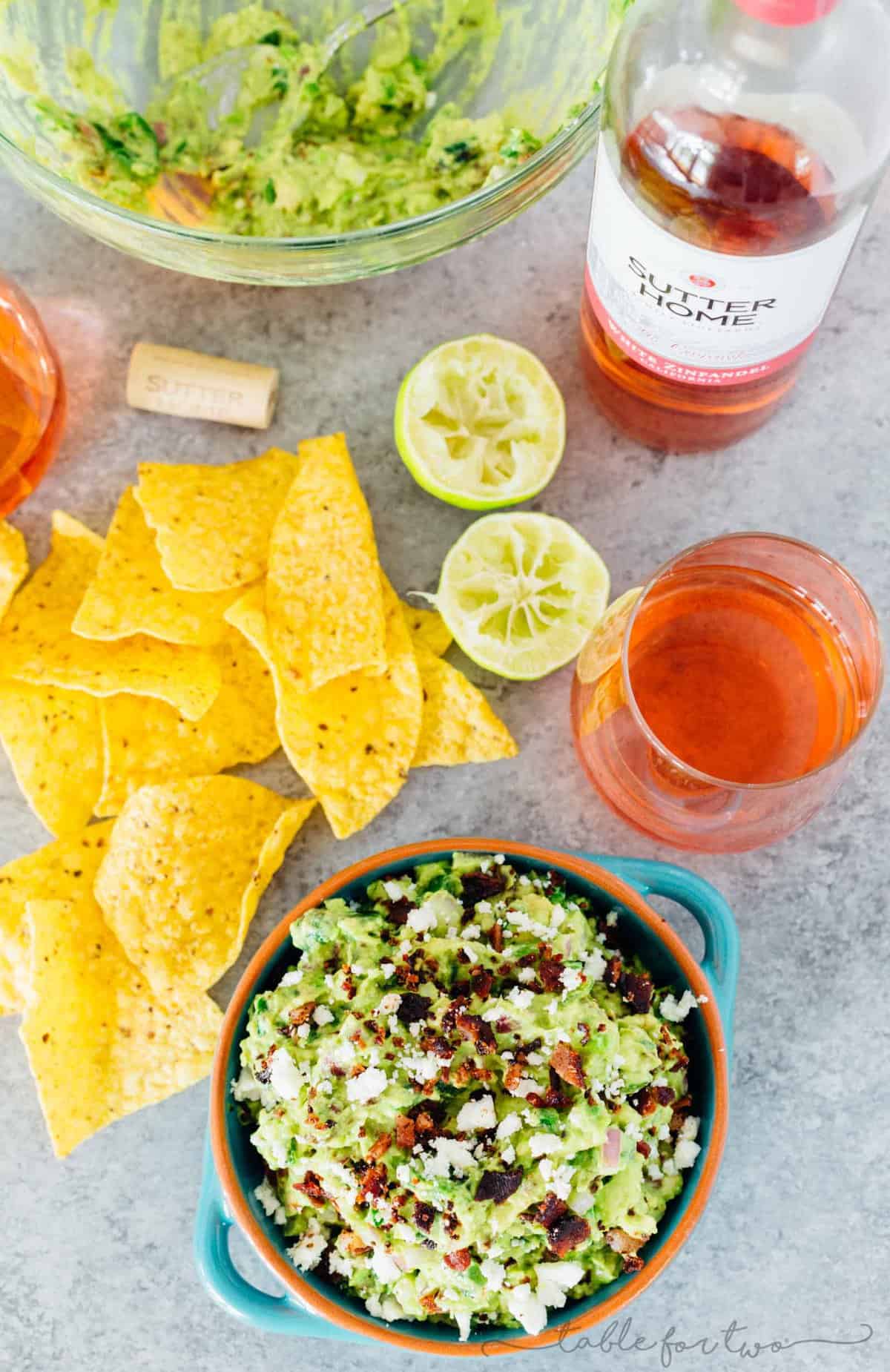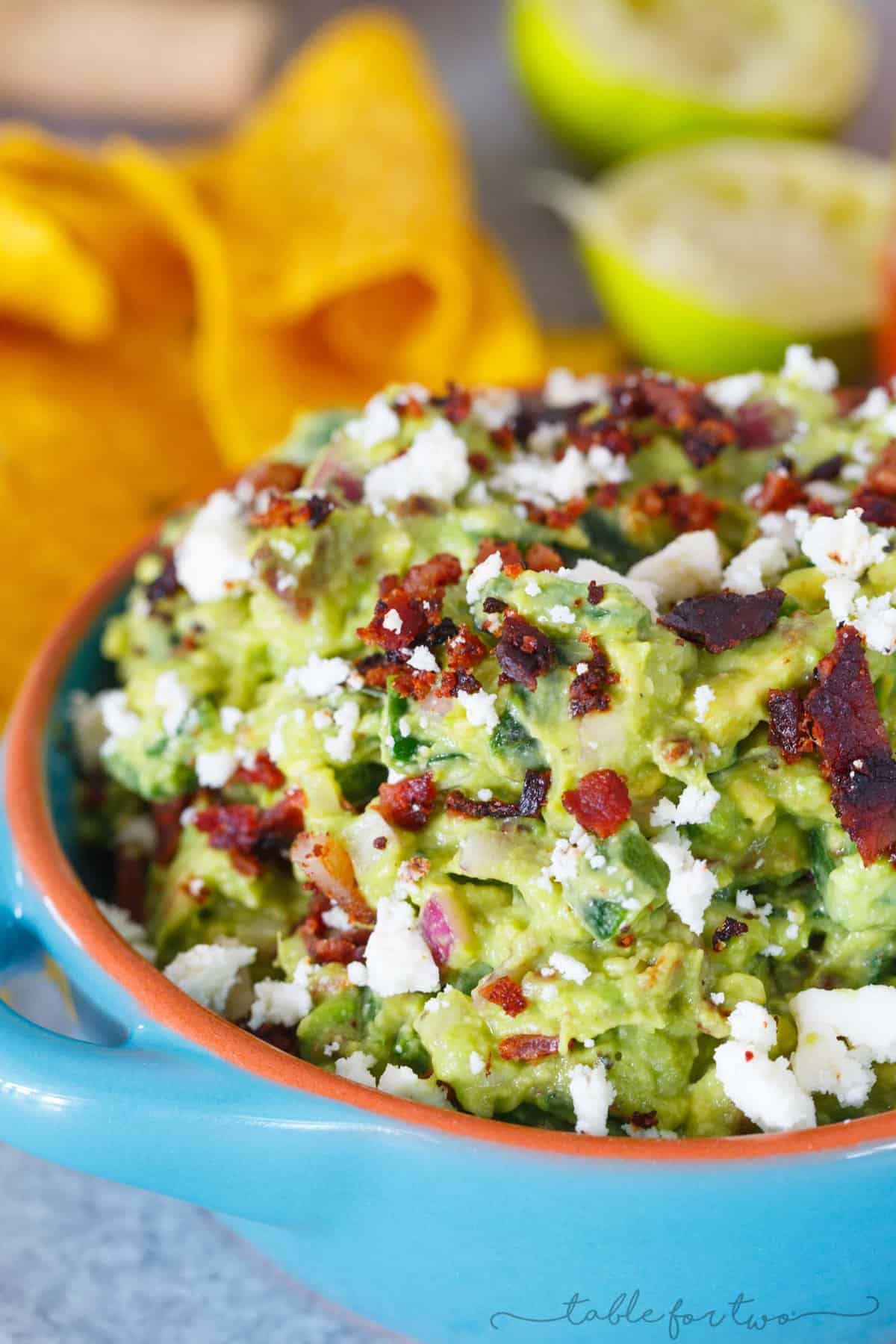 Grab some wine glasses, pop some Sutter Home White Zinfandel into the fridge, make this charred poblano and peppered bacon guacamole and invite some friends over and cheers!!
Charred Poblano and Peppered Bacon Guacamole
This loaded guacamole has all the spice and flavors that pair perfectly with a glass of white zinfandel from Sutter Home!
Ingredients
3

poblano peppers,

charred and roasted

3

avocados,

pitted

1/2

cup

chopped red onions

1

jalapeno, de-seeded and finely diced

Juice of 1 lime

1/2

cup

chopped crispy peppered bacon

, plus more for topping

1/3

cup

crumbled queso fresco

, plus more for topping

Salt and pepper, to taste
Instructions
To char and roast the poblanos, turn the flame on a gas cooktop on high and place the poblano peppers onto the grates. Using tongs, flip the poblano peppers every so often until the outside of the poblano is charred on all sides. Place in a large bowl, cover with plastic wrap and let the steam do its job. After about 10-15 minutes, you'll be able to peel the skin off the outside and reveal a beautifully roasted poblano pepper that you can de-seed, chop, and use!

Place chopped poblanos in the same bowl you used above. Then add the rest of the ingredients for the guacamole. Mash to your desired consistency with a potato masher or fork or similar.

Sprinkle additional bacon and queso fresco on top, if desired. Serve with a chilled glass of Sutter Home White Zinfandel and tortilla chips!
Posted on May 22, 2017