Easy 20-Minute Teriyaki Chicken and Broccoli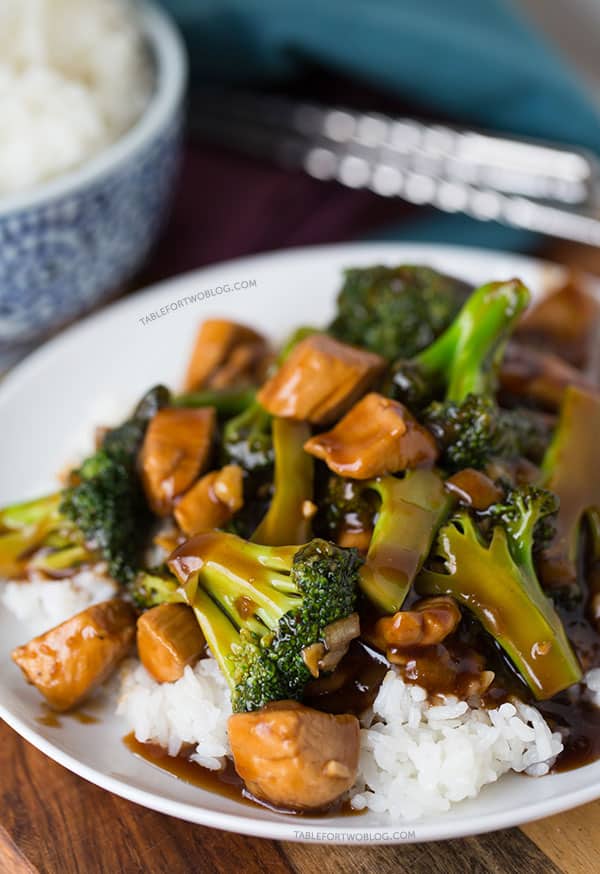 This past weekend, I spent a majority of it checking off a bunch of to-do's off our checklist for our big upcoming international trip. There really is so much to prep for when you're about to go away internationally for an extended period of time. Or maybe that's just me and my type A personality. I already told our credit company that I'll be international so don't freeze our credit cards – haha that would really suck! I already have a list of books I'm going to download onto my Kindle for the lonnnnnng flight! Oh, speaking of books – I got a Goodreads account if you want to be friends ;)
I already packed a bunch of toiletries and I separated which are coming with me on the plane and which are going to get checked. After having a really bad experience in the past with lost luggage, I have learned to bring a carry-on suitcase with me with at least 3 days worth of clothes and toiletries, not to mention medication that you take daily.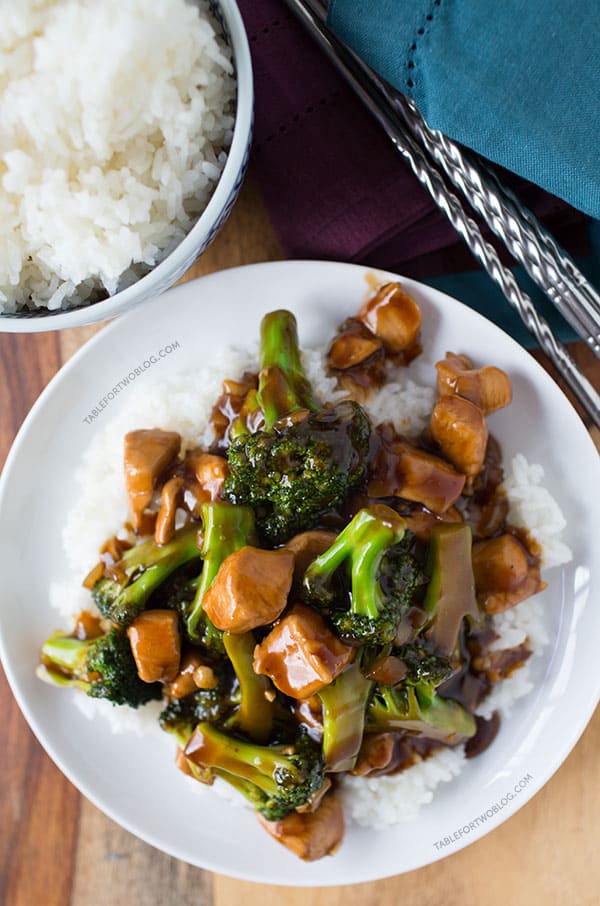 I'm intrigued with the whole idea of dry shampoo – I always feel so gross after being confined on a plane for over 8 hours so I kind of want to try dry shampoo to see if it helps make you feel less 'dirty.' I'm sure nothing beats a hot shower (and you can bet that is the first thing I do when we get to our destination) but dry shampoos – are you even allowed to take it on the plane? Isn't it in like an aerosol can? Or are there powdered ones? I think I read online there are both..hmmm. Have you used dry shampoo before and what are your thoughts? I'm thinking I might need to pick up a small travel-size bottle before we leave.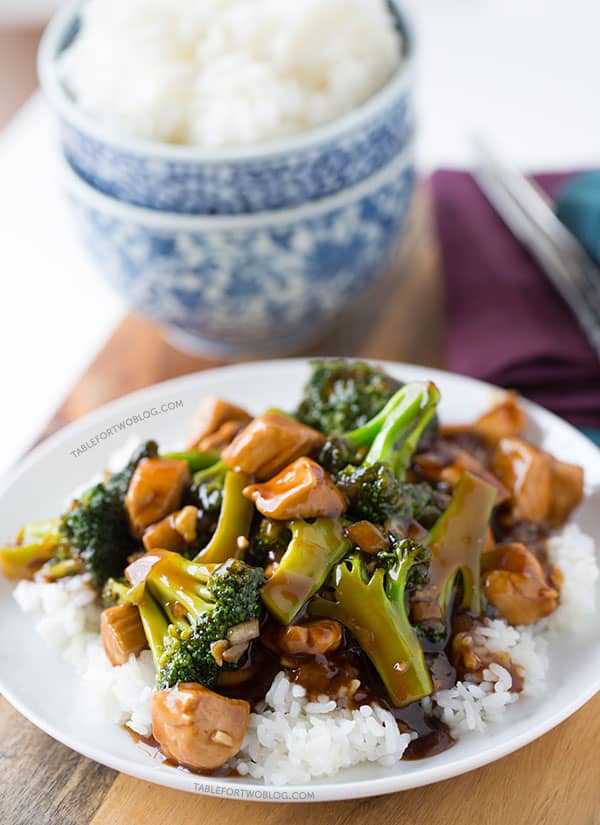 Ok, let me tell you about this dish. OBSESSED is one way to describe it but most importantly, EASY. It takes no time to make it and it is one of our favorite dishes to make now. I make it at least once a week because of how quickly it comes together (yes, really, 20 minutes!) which is super helpful for me during weeknights after work when I have Pure Barre…and it's healthy! Well, healthy is a relative term depending on how you eat, but it's totally healthy to us :)
This homemade teriyaki sauce is drool-inducing. It's got the perfect amount of sweetness and I love how thick it is. It coats the dish so well and you'll basically want to pour it all over your rice, too. You can use this sauce for virtually anything – swap out the broccoli for your favorite veggie, swap out the chicken for your favorite protein. You can use brown rice, quinoa, whatever floats your boat!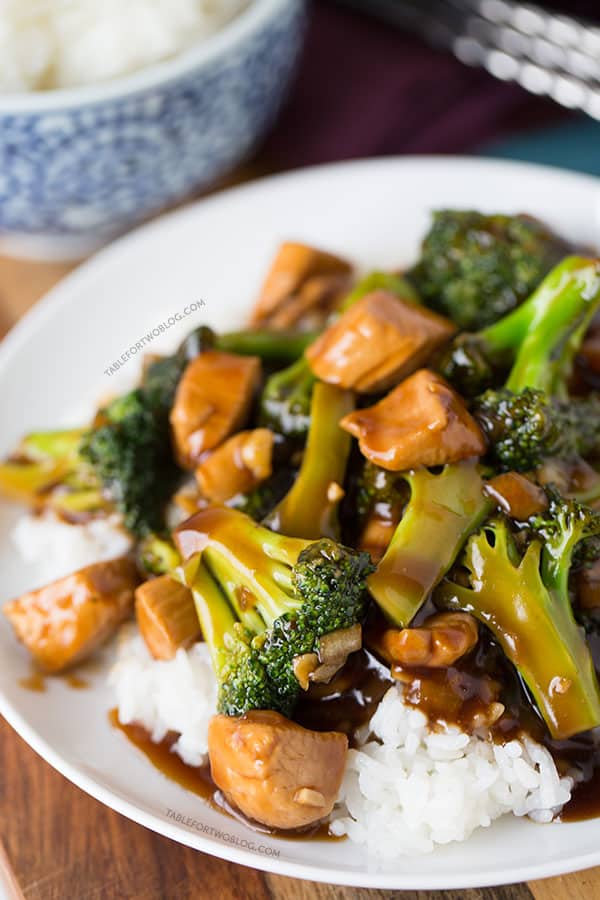 Put this on your dinner table TONIGHT. You probably have all the ingredients in your pantry already, too! :)
I mean, goodness…doesn't that make you want to make this asap?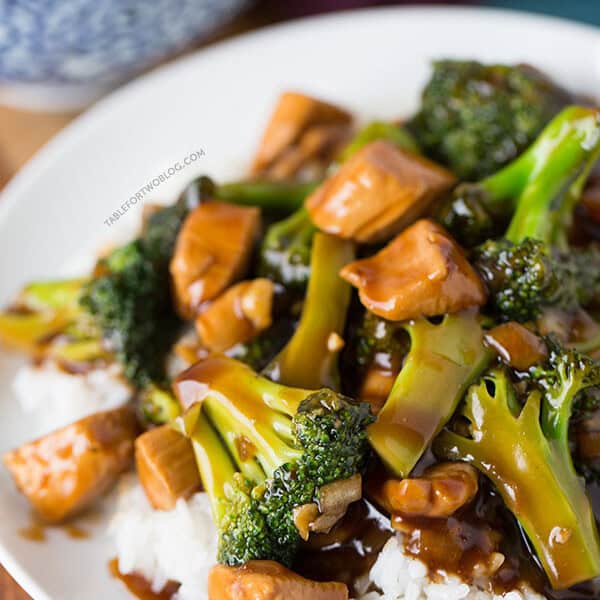 Easy 20-Minute Teriyaki Chicken and Broccoli
This easy 20-minute teriyaki chicken and broccoli will soon be a favorite in your house!
Ingredients
4

cups

fresh broccoli

(see notes below if you're using frozen broccoli)

1

large boneless skinless chicken breast, diced into 1-inch cubes

1

tablespoon

vegetable oil
For the sauce
2

cloves

garlic

minced

1/2

cup

low-sodium soy sauce

1/4

cup

water

2

tablespoon

rice vinegar

1/4

cup

dark brown sugar

2

tablespoon

cornstarch
Instructions
In a small bowl, whisk together all the ingredients for the sauce and set aside.

Bring a medium pot of water to a boil and add the broccoli. Blanch the broccoli for 5 minutes then immediately transfer the broccoli to an ice bath (a large bowl of water with ice in it) to stop the cooking process. Set aside.

In a skillet, brown chicken on both sides with vegetable oil over medium high heat. Add the broccoli (excess water drained well) then turn the heat down to medium. Gently pour in the sauce and let thicken, about 5 minutes. Gently toss the ingredients in the sauce until everything is coated well.

Serve over rice.
Recipe Notes
Video of how to make the recipe, here!
If you're using frozen broccoli, you will not need to do step 2. Make sure you thaw the broccoli out well and drain it of excess water. Add to the skillet the same time the fresh broccoli is added in step 3.
Posted on April 07, 2014