Flourless Cashew Butter Chocolate Chip Cookies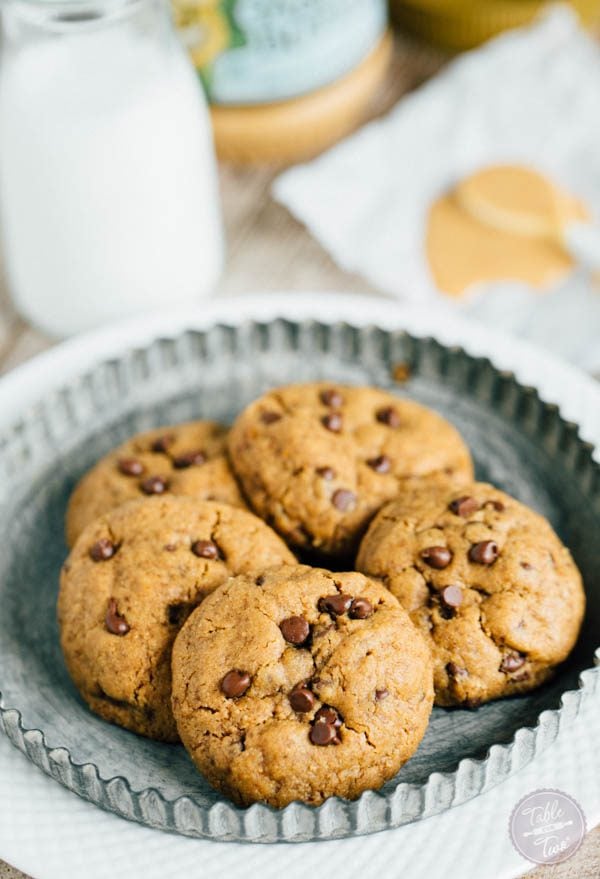 This weekend was surprisingly really low-key and I enjoyed every minute of it since I'll be pretty much slammed the rest of the month. I leave on Tuesday for Paris for the most random but amazing trip to date this year. I'm representing the USA in a recipe contest that I'm a finalist for!! I will be cooking my recipe in front of a panel of judges and there are five other countries represented at this competition. Sweden, Ireland, Canada, Japan, and Chile! Wish me luck because if I win, the grand prize is a 6 night, 7 day trip to Chile for two to visit the Cono Sur Vineyards and Winery! Definitely follow my quick jaunt in Paris via Instagram and Snapchat! Gina is coming with me as my guest (since sadly Jason can't come) and will be doing the Snapchat duties when I'm cooking at the competition! Eek, it's going to be so much fun. I've never been to Paris before so I'm really excited we'll have three days to eat all the croissants we can handle ;)
We caught the new James Bond movie, Spectre this weekend. I love all the James Bond movies. So much action and suspense and I have been awaiting the arrival of this new one since we saw Skyfall two years ago. It did not disappoint and I loved Lea Seydoux as the new Bond girl in this. She's so pretty and classy! Definitely recommend catching this if you have time :) since we have a puppy now and we're up at the crack of dawn so we went to the 10am showing…crazy, right?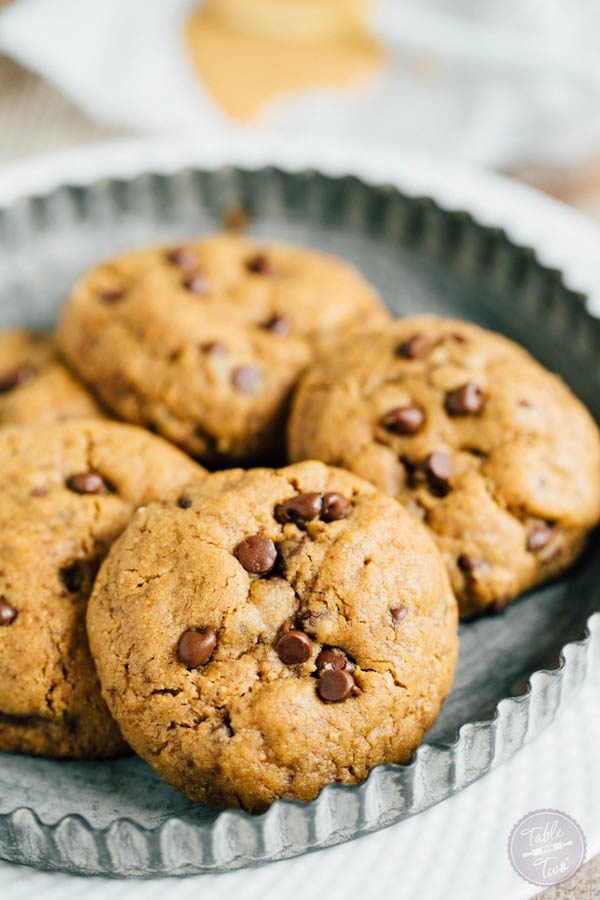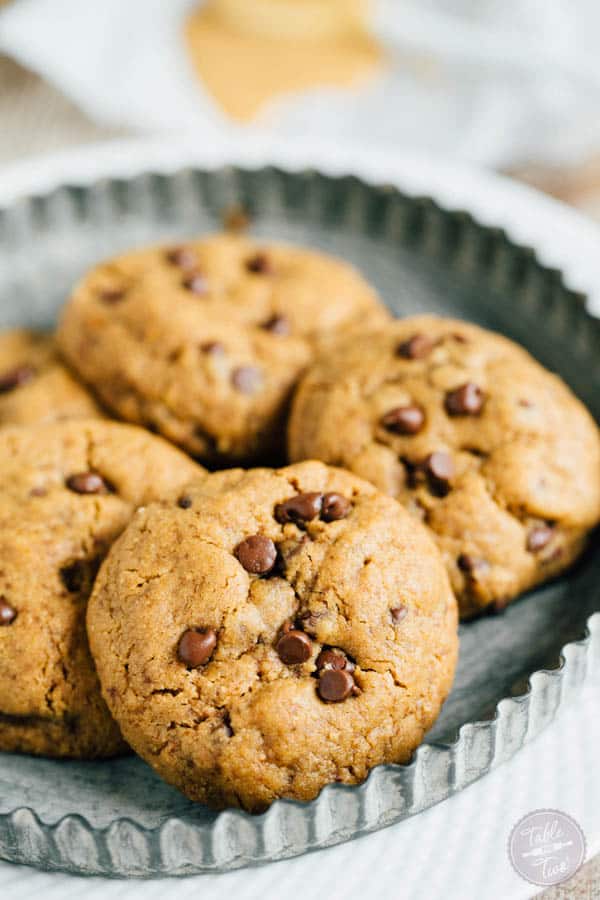 If you're looking for a super easy cookie recipe for when the craving hits, this is flourless cashew butter chocolate chip cookie recipe for you. I made a batch of the cashew butter flavor and a batch of almond butter flavor for Jason to take on his fishing trip this past June (haha and I'm just now sharing the recipe…oops) and they were a hit! You can interchange the nut butters and it will work :) the almond butter dough is a bit more crumbly than the cashew butter one so I had to squeeze the dough between my hands, using body heat to kind of mold it together.
Flourless Cashew Butter Chocolate Chip Cookies
All you need seven ingredients and one bowl to make one dozen flourless and paleo-friendly cookies!
Ingredients
1/2

cup

coconut sugar*

1

large egg

1

cup

cashew butter (or almond butter

or your favorite nut butter - see note below)

1

teaspoon

baking soda

1 1/2

teaspoon

vanilla extract

Pinch of salt

2/3

cup

dairy-free mini chocolate chips*
Instructions
Preheat oven to 350 degrees Fahrenheit and line baking sheets with parchment paper or silicone baking mats.

In a large bowl, whisk together coconut sugar and egg until incorporated. Add in the cashew butter, baking soda, vanilla extract, and salt. Mix with a spatula or wooden spoon until batter comes together. Stir in the chocolate chips.

Using a medium cookie scoop, scoop dough and roll into a ball then place on baking sheet.

Bake for 10 minutes and let cool on cookie sheet for 5 minutes before transferring them to a wire rack to cool completely.

Store in an airtight container for up to 1 week.
Recipe Notes
If you don't want to make this a paleo-friendly recipe, you can substitute granulated sugar for the coconut sugar and peanut butter for the cashew or almond butter. Also, you can use regular chocolate chips instead of dairy-free chocolate chips if you aren't concerned about dairy intolerances or making this paleo-friendly.
Posted on November 09, 2015