Amsterdam had so much good food and beautiful markets to walk through. There were staple traditional foods that you "had" to get and then there were places that people recommended to us. Many of you messaged me on Instagram and emailed me all these recommendations and we tried our best to hit up all of them.
Maybe you'll see some of the ones you recommended below! :)
Anyway, hopefully these photos below of my food and markets of Amsterdam give you some ideas of places to add to your itinerary!
When we first got to Amsterdam, we took a four hour nap. The red eye was killer and we needed some sort of power nap to get our energy levels up. Thankfully, our hotel had our room ready at 7 in the morning, haha
As soon as we caught our shut eye, we got up and headed to Noordermarkt. It's only on Saturdays and it's along the Prinsengracht (Prince's canal) in the Jordaan.
It was a lot colder in Amsterdam than we had thought and therefore, we did not pack enough warm clothes. It said it was going to be 40-50 degrees but we didn't account for THE WIND!! It made it so much colder!!
When we got to the market, we saw this stand that had this GIANT pot of what looked like split pea soup. We each got a bowl of it and omg, it warmed us right up. Turns out, this split pea soup thing is a traditional dish in Holland!
OMGGGG. So, when you're at Noordermarkt, right near there is this amazing apple pie bakery that my friend told me I had to go to. It has the best apple pies and omg, she was not kidding. Look at the size of that thing!
It was literally STUFFED with fresh cut apple slices and the buttery crust was perfectly crisp and soft. Ugh, it was so worth the wait.
The apple pie bakery is called Winkel 43 and it's a small place and there's almost always a line out the door. Around the side, you can peer into the kitchen and see how they're making it. But don't take photos because you'll get dough thrown at you…not that I know anything about that ;)
And as if apple pie wasn't enough, we walked to this frites places and we got an insane amount of frites and mayo. The mayo in Holland is so different than the one in America. It's sweeter and slightly more tart. It's delicious. It was a little ridiculous to have that much on our frites but hey — when in Amsterdam.
The frites place was right across the street from Van Stapele where they are known for these stuffed chocolate cookies. They're stuffed with white chocolate and goodness, they were SO good. You get them fresh from the oven so they're still soft and gooey and so warm.
For dinner one night, we went to this food hall called Food Hallen where it was this giant warehouse that had food stalls everywhere. It has a vast variety of different cuisines from Indian to Chinese to Mexican to traditional Dutch bar food to fusion and creative food. They also had this gin bar that had goblets of gin cocktails.
It was insane on a Saturday night though. It was so packed and you literally had to camp out beside someone to snatch their seat when they were done eating. I don't recommend going on a weekend, haha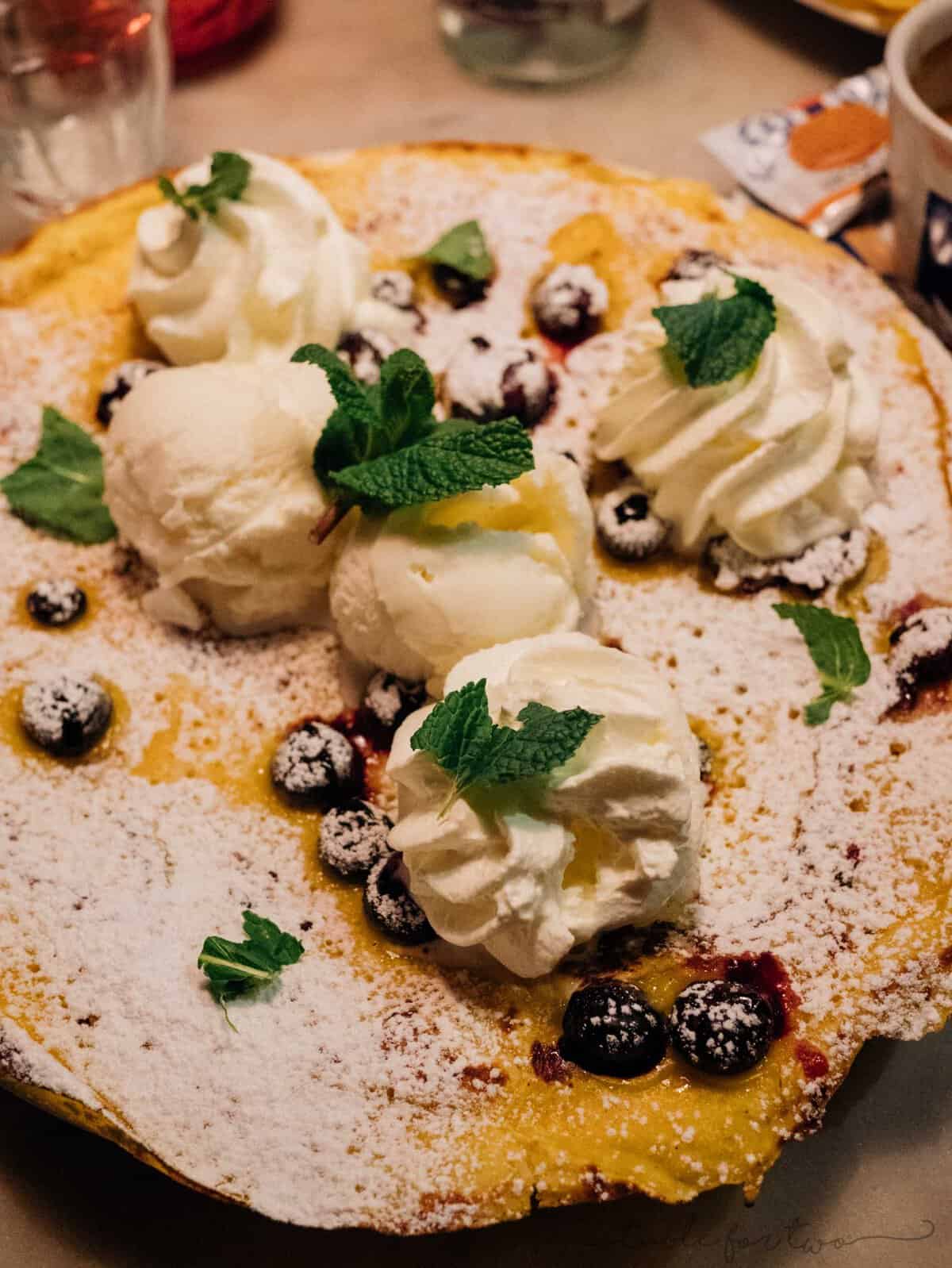 The Dutch are known for their pancakes and it's not the traditional American pancakes that you'd expect. These were crepe-like but thicker and chewier. I really liked them. We went to a place called The Pancake Bakery.
The pancake I got was more like dessert because of the one I chose but there are savory ones. Jason got a ham and cheese one that I was definitely envious of!
There were cheese shops everywhere and samples galore. Oh my gosh, I would have bought the entire cheese shop if I could have fit it into my suitcase. Dutch cheese/Gouda is fantastic and so creamy and flavorful. We brought so many back to gift to friends and also have a Dutch cheese tasting party!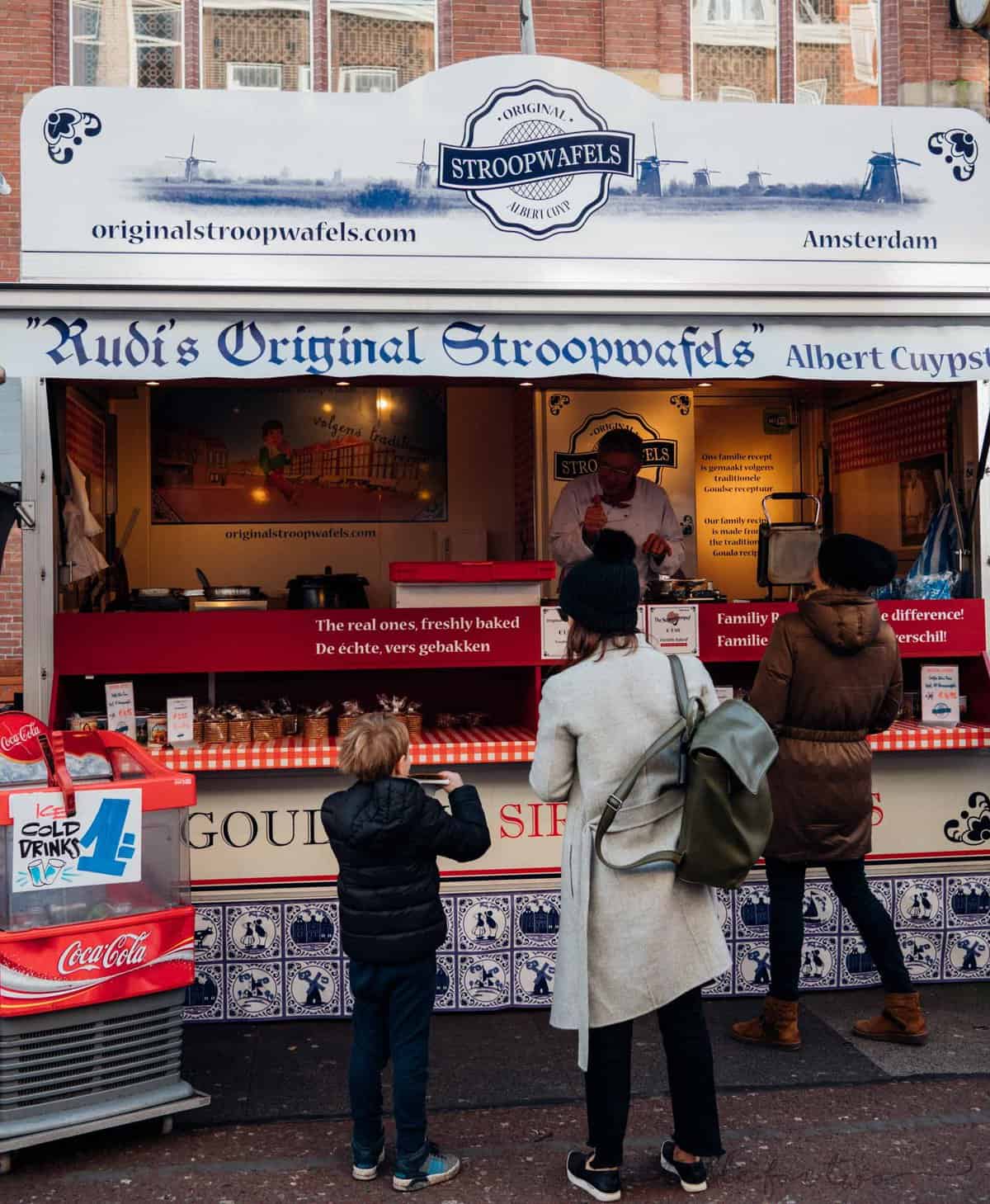 We went to the The Albert Cuypmarkt and it's in De Pijp. It's HUGE and it's open six days a week and has so many kiosks.
The famous stroopwafel place is at this market and it's freshly made and OH MY GOSH this is a 100% must. It comes off the griddle into your hands and it's warm and the caramel is gooey. You can also get one that's chocolate dipped.
Press play and watch the caramel from the fresh stroopwafel!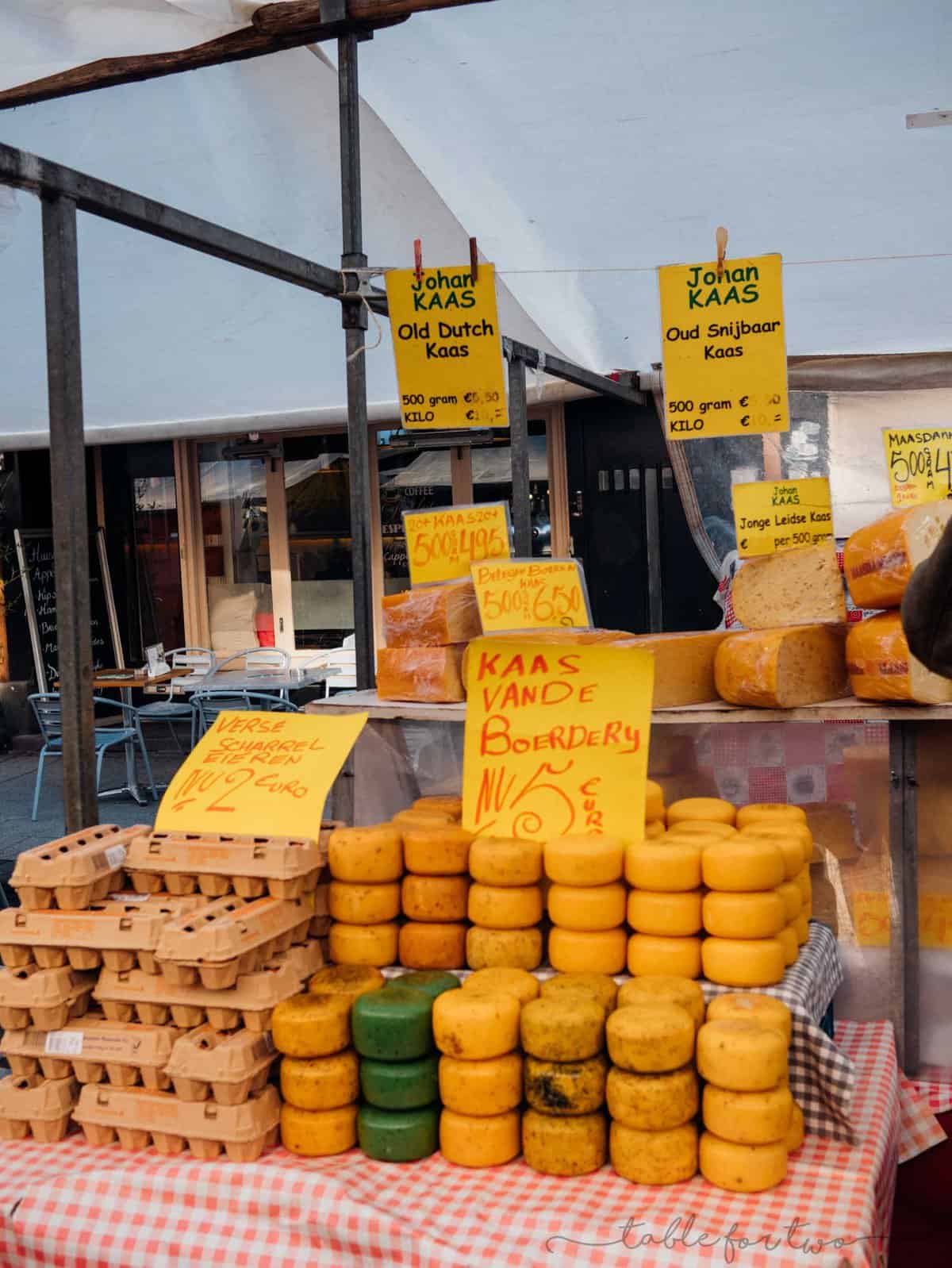 So a traditional Dutch delicacy is pickled herring and they had the sandwiches all over the market. We weren't that ballsy to try it so we got fried herring instead haha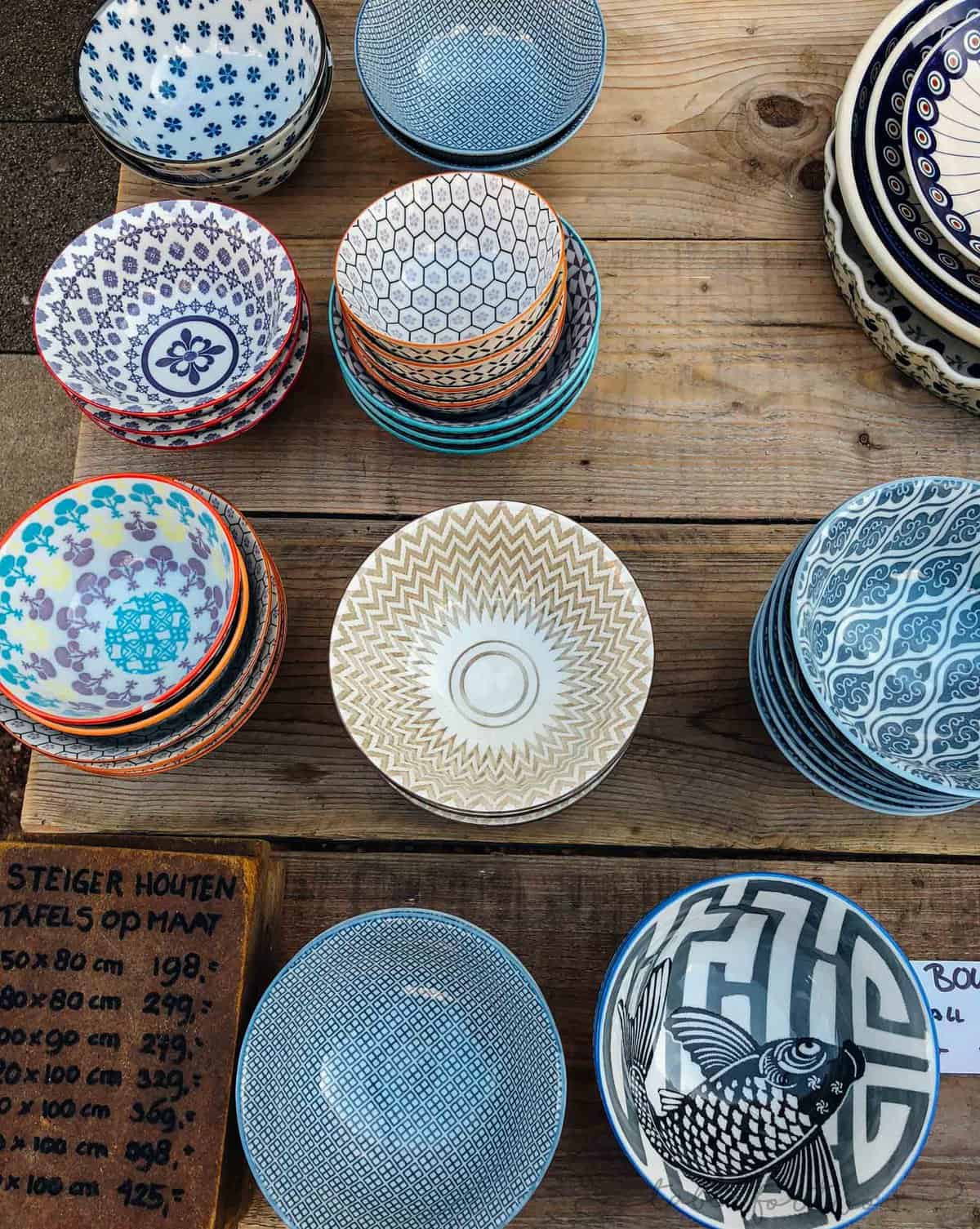 We went to the quaint little homemade bakery in Utrecht, a small city 15 minutes outside of Amsterdam. Everything was so fresh and delicious!
We went to a couple of other restaurants that I didn't take photos of so I'll just list it here:
Breda (Michelin star restaurant) — this was our fancy dinner for the trip. Expensive but well-worth it. There is no set menu. It's basically what the chef wants you to eat. They ask you if you want 3, 5, or 7 courses.
Haesje Claes — traditional Dutch food.
Sama Sebo — Indonesian food is popular in The Netherlands so my childhood friend (have known him for over 20 years!!) took us here. Of course I didn't get a food photo but I got a photo of us! I wonder if I can locate photos of us as a kid haha