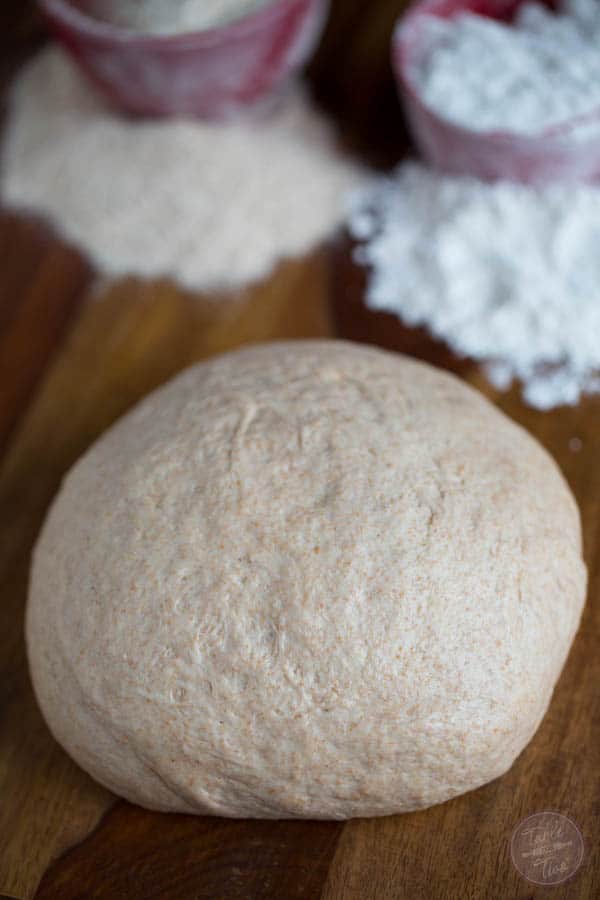 Can I just say I already hate winter and it's not even here yet? The second the weather started turning cold, my skin was like "ahhhhh time to get all alligator-y" and my stomach was like HIBERNATION TIME! Seriously, I've been eating non-stop this weekend. It's sooo weird. I'm STARVING 3 hours after I've eaten a big meal (ha, and obvi I'm not pregnant) and I'm so sleepy all the time. I just want to eat and sleep. I mean, that's not a bad thing right? That's what bears do in the wintertime! Maybe I'm part bear. Just kidding. But do you know what I mean? It's just so crazy how your body does all these things due to weather.
I'm eating half a loaf of challah bread as I'm writing out this blog post. Forreals. This is getting ridiculous. I'll probably be hungry in 20 minutes and be ready for a giant dinner of french fries. In theory, if cold weather makes you eat more and therefore gain weight to keep you warm, does this mean if I moved to a tropical island, I wouldn't gain any weight? :)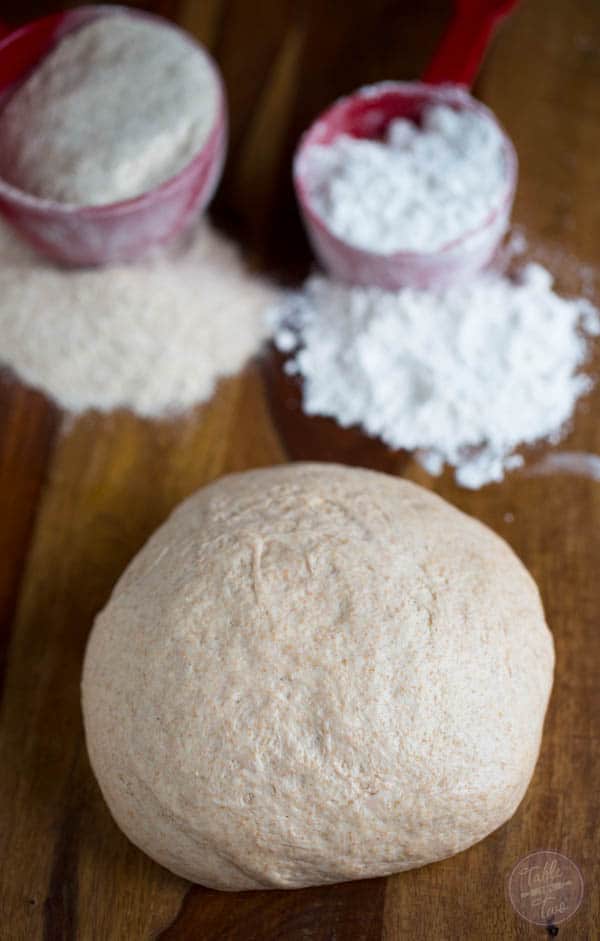 Homemade pizza dough blend! I know, boring. But it's not because it's the basis of a couple pizza recipes I've got coming up for you ANNNND you also need this pizza dough in your life. It's like if you don't know if you want white or whole wheat crust – you can have the best of both worlds!! See what I did there? You're welcome!
My most favorite way to make pizza dough is the cold method from Cooks Illustrated (I just personally have the most success with it cause I'm not a yeast-whisperer) and using a food processor. Every time I've made dough in the stand mixer it doesn't come out but then when I stick it in the food processor, it's like a game-changer and everything comes out perfectly. It's weird but awesome cause I love my food processor.
Oh, this dough makes enough for two 13-inch pizzas which is PERFECT cause of my two upcoming pizza recipes ;)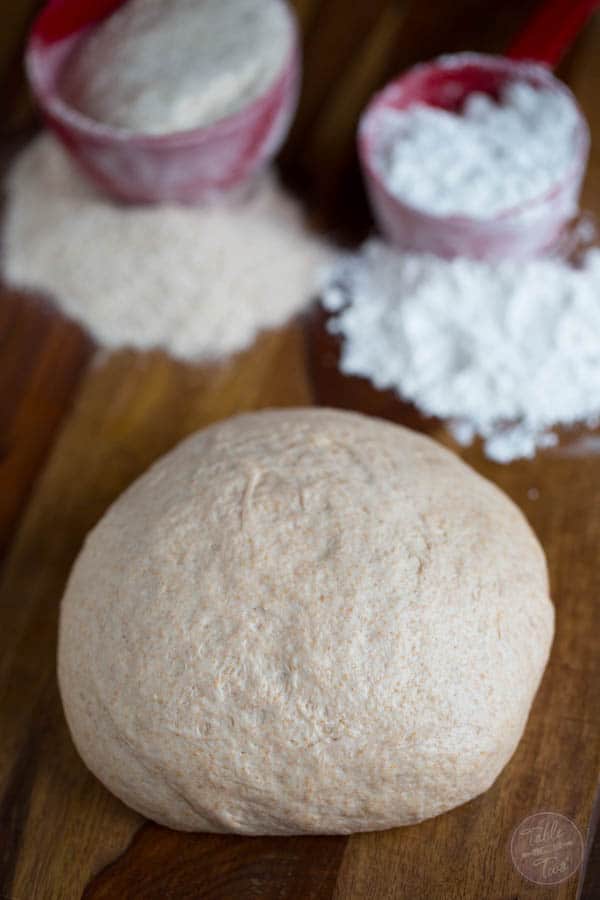 Homemade Pizza Dough Blend
White & whole wheat flours will make this pizza dough blend a staple in your house!
Servings are adjustable but please note that results, timing, and cookware may vary when adjusting servings.
Ingredients
1 1/2

cups

bread flour

1 1/2

cups

whole wheat flour

2

tsp

granulated sugar

1/2

tsp

instant yeast

1 1/3

cup

ice water

1

tbsp

vegetable oil

1 1/2

tsp

salt
Instructions
To make the dough, combine the flour, sugar, and yeast in the bowl of a food processor fitted with the metal blade. Pulse to combine.

With the machine running, add the ice water through the feed tube and process until the dough is combined everything is incorporated, about 10 seconds. Let dough rest for 10 minutes.

Add the salt and vegetable oil and process until the dough forms a smooth, tacky ball that doesn't stick to the sides of the bowl anymore. Remove the dough from the bowl and knead for 1 minute on a lightly oiled or floured work surface then transfer it to a lightly oiled bowl, cover, and refrigerate for 24 hours or up to 3 days. (AFTER the refrigeration process, the dough can be divided and wrapped tightly in plastic wrap, put in a freezer bag, and frozen for later use.)