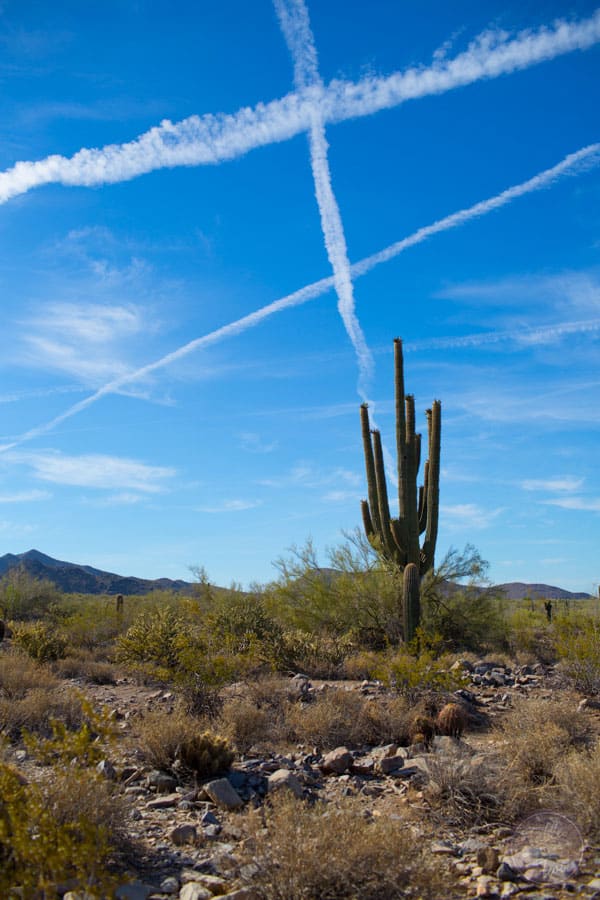 Unlike the culinary scene in Scottsdale, most of you know Scottsdale/Arizona for its Sonoran Desert, beautiful scenery, and heat, right? When I was in Scottsdale, it was the hottest its been this year. There was one point on the Saturday that I was there where the temperatures reached 112 degrees! And yes, it's dry heat but still – 112 dry heat is HOT, although, I really didn't mind it a whole lot because this humidity we're having on the east coast right now is disgusting and I'd give anything for dry heat!
Although it seemed like I completely ate my way through Scottsdale, the Scottsdale CVB made sure they threw in some local adventures for me so I could get a well-rounded experience of what Scottsdale had to offer. Not pictured below are the two luxurious spa treatments I got to experience while in Scottsdale. I didn't think it was appropriate to bring my big girl camera into a spa setting! I got a 60-minute Swedish massage at the Sanctuary at Camelback Resort and I got a really unique massage called a honey ginger myofascial at the Hotel Valley Ho. The myofascial massage is supposed to get into the fibers of between your muscles and work out the kinks. On top of that, they use honey to massage your back (yes, very sticky but oddly relaxing) and then they put a sheet of beeswax on your back that you lie on for the remainder of your session. This type of massage detoxifies the body, strengthens the immune system, and reduces inflammation. Perfect for someone like me with an autoimmune disease! Both the massages I had while in Scottsdale were one of the bests I've ever had. Seriously – if you're in Scottsdale, you HAVE to check out the resorts for their spa treatments!
Ok, now onto a farm!
Singh Farms
8900 E Thomas Rd.,
Scottsdale, Arizona 85256
Website
Early Saturday morning, I headed to Singh Farms with Katarina and Kirsten and met up with Laura of the Scottsdale CVB. Singh Farms is like utopia. It's under a canopy of trees and owner of Singh Farms, Ken Singh, has 20-acres of lush land. There is produce everywhere on grounds of the farm and on Saturdays, the place transforms into a farmer's market where locals descend with reusable grocery bags to shop for fresh produce, bread, olive oil, jams, honey, and more! All of the vendors are local and the produce is freshly picked right from Ken's land. It's seriously remarkable what Ken has done. He showed us before photos of the land and it was all just gravel. His wife even laughed at him for buying the land and asked him what he was going to do with it. Well – take a look below :)
Fresh artichokes! Have you ever seen the blooms at the top of artichokes? I never have and these were so beautiful, and my favorite color too ;)
Rows upon rows of fresh produce. These were tomatoes and red peppers!
My childhood would've been complete if I had a teepee in my backyard..
Mr. Ken Singh himself chatting to us about his farm. It was just rocks and dirt and it has turned into so much more. He doesn't use any pesticides and all the produce are picked daily. He told us a really eye-opening story about how we're literally killing the Earth and it's our own doing. We kill off bacteria and the bad insects with pesticides but what you don't realize is that is what's killing the soil quality and killing how our produce grows. He said nature intended us to have these things so why are we killing them off? Good question…
Ok, not only can you buy fresh produce at the market in Singh Farms, you can order food that is made with the farm fresh produce. Love brick oven fired pizzas!
THIS WAS INCREDIBLE. Fresh beet, carrot, ginger, and apple juice. Juiced fresh and you can REALLY taste the difference.
Fresh grilled corn (Mexican style) and corn tamales that were from corn that was picked from the fields literally 30 minutes prior to us getting there. Talk about farm to table!!
Ken is very proud of this! This is his own compost lot!
This is Arizona's state flower :) so cute and pretty.
Umm this little boy was ADORABLE. He wanted to make the artichokes "drink the water."
McDowell Sonoran Preserve
18333 N. Thompson Peak Rd.
Scottsdale, AZ, 85255
Website
Early early Monday morning the group and I went on a hike through McDowell Sonoran Preserve. We went with Phil Richards and Annemarie Medrzycki of AOA Adventures. They were our guides throughout the hike and I highly recommend using them if you're going to hike through here. They specialize in guided hiking tours, mountain bike tours, and even river rafting and kayaking excursions! I don't think I would've been able to hike the 4 mile hike we did without them. I ended up getting dehydrated (and pretty sick after the hike so I had to take a nap) even though I drank 6 bottles of water plus a bottle of water with electrolytes :( it's just so crazy hot there. If you ever go on a hike in Arizona, go early and bring LOTS of water with you! Oh, and wear a hat :)
18333 N. Thompson Peak Rd, Scottsdale, AZ, 85255
Phil here is showing us nature in general on the trail. Nature is beautiful but if you aren't careful, you could end up really hurt. This teddy bear cholla (haha not really a squishy, loving fella) means serious business if you happen to brush up on it or step on it! It's CRAZY what this cactus can do. It'll attach itself to you and with every muscle contraction, dig deeper into your skin so you gotta extract all the needles immediately. They're so sharp they even go through shoes so Phil says you have to look before you step anywhere and try not to go off the trails!
Yeahhhhhhhhh…no thanks.
There are Saguaro Cacti all over the preserve. It's native to the Sonoran Desert so if you see them anywhere else, not sure if it's a real Saguaro! Might just be a look-a-like ;). The Saguro Cactus can grow to be over 70 feet tall. What's really interesting is that they may not even grow it's first arm until reaching 75-100 years old. Some of them have flowers at the top and they open up at night for the bees and bats to pollinate!
Ah another guy! But not sure you can miss him..he's the fishook barrel cactus!
Queen Creek Olive Mill
25062 S. Meridian Road
Queen Creek, AZ 85142
Website
I had the BEST time at Queen Creek Olive Mill!! It's a bit of a drive (50 minutes) but it's a GORGEOUS drive and it didn't feel long at all! Perry and Brenda Rea started their creations in 1988 with his family and five children and opened up the mill in 2005. I learned so much about the olive oil making process and how high quality olive oils are virtually non-existent in stores. Most olive oils sold in stores are only 9% real olive oil. You don't really want to know what the rest is..trust me. You need to get your paws on some of these high quality extra virgin olive oils from Queen Creek Olive Mill. They're exceptional and the flavors and different products they offer are so diverse!
Wanna do a fun test of your olive oil to see if its got high standards? Pop the bottle in the fridge. If it solidifies, that's baaaad. If it stays liquid, you're golden!
This is their olive grove, the source of their gourmet extra virgin olive oils!
I could spend all day in the store tasting everything they have to offer.
Their flavored olive oils are cold-pressed and infused for 45 days. The bacon olive oil is actually vegan!
I had such a hard time choosing between which tapenades to buy!
They even bottle their own BBQ sauce!
They have wine makers that are exclusive to Queen Creek Olive Mill.
STUFFED OLIVES.
Ohhh and this is the cool machinery that presses all the olives and creates the most luxurious olive oil
Have you ever seen the show on Food Network, "The Best Thing You Ever Ate?" Well, Beau MacMillan, the executive chef at Elements at Sanctuary (part 1 of my Scottsdale post), well he deemed this sandwich, The Kalamata, the best sandwich he's ever eaten. I HAD to get it! Yes, Queen Creek Olive Mill has its own cafe in there, along with gelato, and a local coffee shop!
These Meyer lemon and orange cupcakes are olive oil cupcakes made with, you guessed it, Queen Creek Olive Mill olive oil!!! They were SO moist and delicious!!
Food Truck Caravan
6996 E. 5th Ave.
Scottsdale, AZ 85251
Website
If food trucks are your thing, you should head down to this parking lot from 6:30pm-10:30pm every Saturday night for 15+ of Arizona's finest gourmet food truck! The caravan features more than 35 trucks that rotate each week. They have tents and picnic tables and live music! So fun!
I didn't get a chance to do this but most of the other bloggers did so I thought I'd mention it if you're into architecture: Frank Lloyd Wright's Taliesin West – it looks REALLY cool and interesting so I'll definitely be checking it out next time! :)