Zucchini Cakes a quick, easy and healthy appetizer that is so delicious!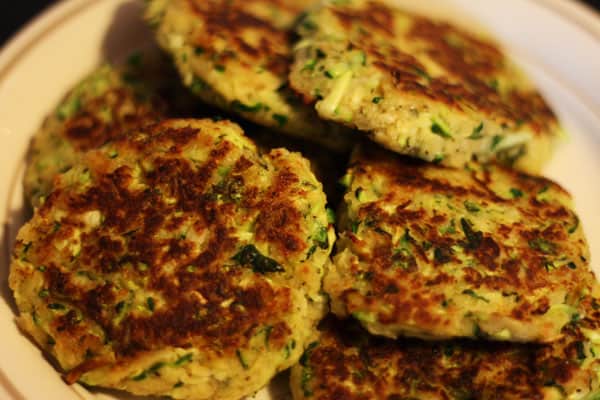 Okay, these zucchini cakes are freaking delicious. They sound gross and healthy but they're far from gross and they're pretty healthy so it's a win-win.
I had leftover zucchini from when I made the baked zucchini sticks so I decided to make zucchini cakes! They're another good appetizer to make, as they're easy and most of the ingredients you should have in your pantry!
Ingredients
1 large zucchini
1/2 cup of parmesan cheese
1 tsp. garlic powder
1 large egg
3-4 shakes/taps of cayenne pepper (be careful, a little goes a long way!)
1 cup of panko bread crumbs
Salt and pepper
Instructions
Grate your zucchini.
Squeeze out excess water from your shredded zucchini. To do this, put your shredded zucchini on 2 sheets of paper towels and squeeze the water out over the sink.
Once you're done, put the shredded zucchini in a bowl and put in the rest of the ingredients.
Combine all together with your hands until it binds nicely.
Make patties with the mixture. I had enough to make 6.
In a skillet, add some vegetable oil and turn the heat to medium high.
Depending on the size of your skillet, put 2-3 patties in. I cooked them 3-4 minutes on each side, but it also depends on how big your patties are. I usually turn them when they're nice and brown.
Serve and enjoy! You can try these with ranch dressing too.