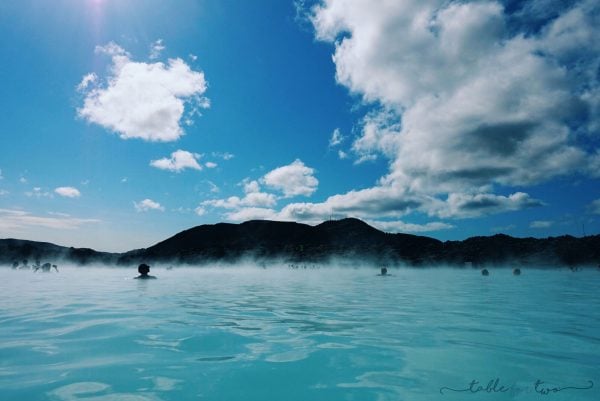 We flew into Keflavik International Airport (KEF) and arrived at 7:00am local time. As soon as we landed, we went through customs (super quick) and went to baggage claim to grab our bags. After we grabbed our bags, we went out to the arrivals area and I stopped into their version of 7-11 and picked up two SIM cards for our phones. I'll be doing a post later on how to stay connected in Iceland!
A gentleman from GO Car Rental met us shortly thereafter and took us out to our car. He explained driving laws in Iceland and where we can and cannot go with our car. Luckily, Iceland drives on the right side of the road and there is literally no traffic anywhere (aside from the big city of Reykjavik) so it was actually extremely easy to drive in Iceland. It was almost always an open road and there was never really anyone around us until we got to the popular destinations. It was really nice given that we live in one of the most congested areas in the country. GO Car Rental kindly lent us a GPS system as well. While yes, you can use Google Maps on your phone, it was really convenient to have this GPS system in the car so you didn't have to burn data using your phone.
After a quick walk around the car and signing some documents, we were off! First stop? Blue Lagoon!