Lemon Cornmeal Cake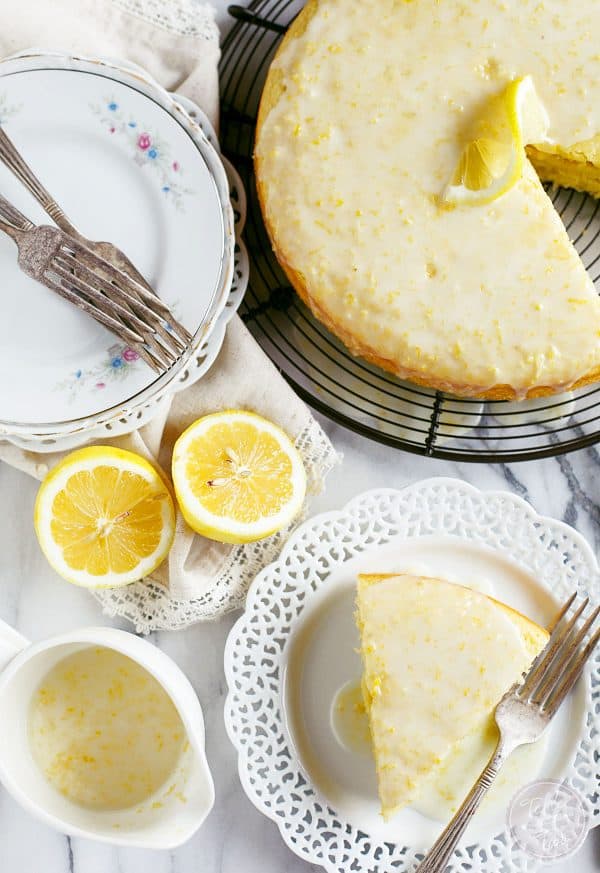 We had one of the best weekends. It was amazing weather so we spent majority of the weekend outside with Winston. We took him to the lake and park on Saturday and on Sunday we had our anniversary portraits done in this quaint little town near us and Winston was pretty much the star of the show. I can't wait until we get the photos to share with you guys – our photographer is amazing and has such an eye for perfect spots to take photos. She was the one who took my headshots last year, too!
I'm writing this blog post as we're waiting for Game of Thrones to come on. I can't believe it's been almost 10 months since the end of the previous season. That was such a major cliffhanger. I'm so curious how this season is going to pan out. Apparently this is the best season yet and I can kind of see why!! Are any of you Game of Thrones fans? Let's talk :)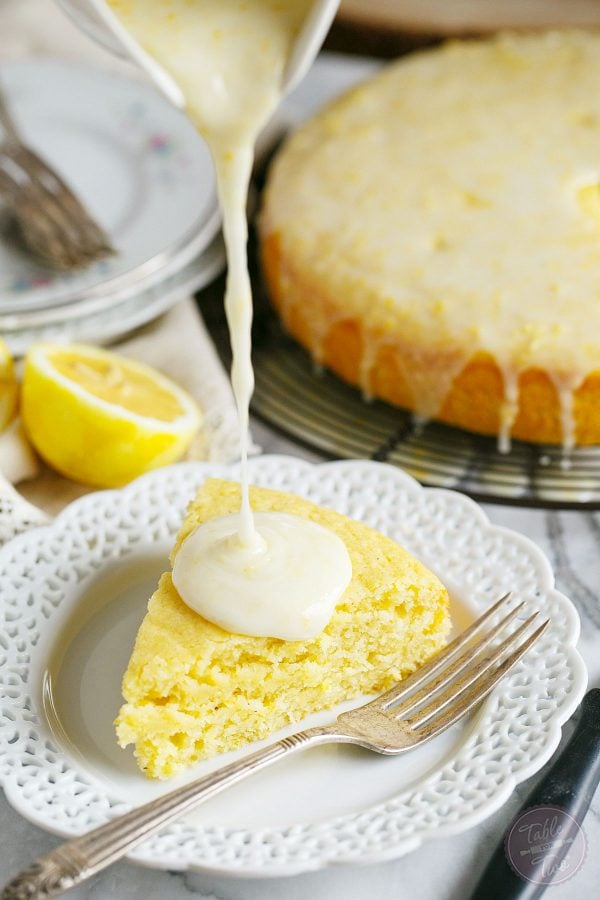 Oh my gosh. Lemon desserts and spring is just the perfect equation. It literally makes my soul happy when I bake lemon desserts in the springtime. It's just a sign that warm weather is here :)
Putting cornmeal in cakes is a brilliant idea that I wish were more common. It gives it such a nice texture but not like cornbread. It's very subtle but a great balance. My lemon cornmeal cake with lemon glaze is the ultimate lemon dessert. The cake is SO moist and fluffy. We devoured this cake and I think you will too!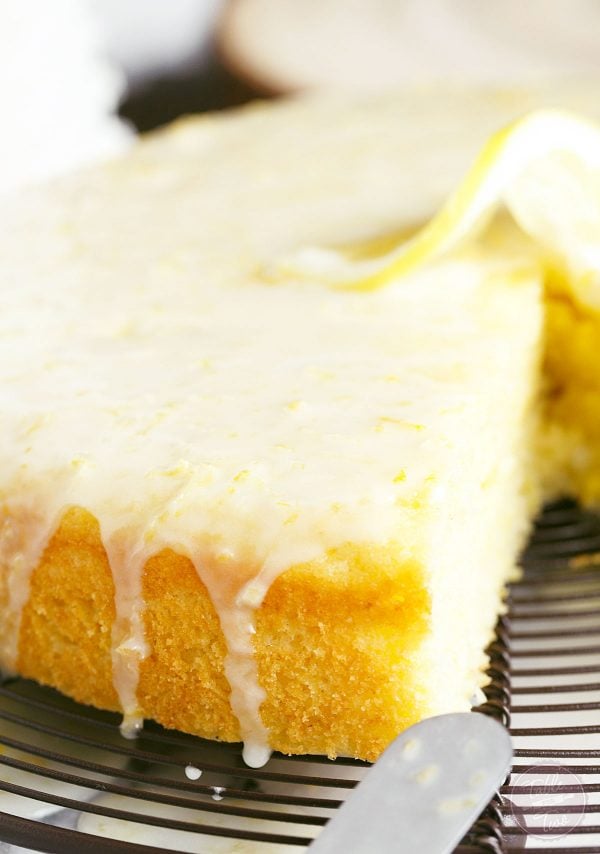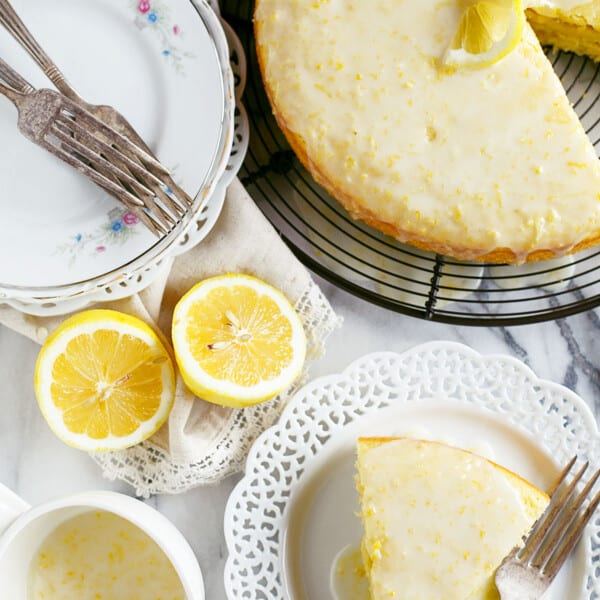 Lemon Cornmeal Cake
This lemon cornmeal cake is the ultimate way to ring in spring! It's so light and cornmeal gives this cake a subtle but distinct texture! You will love the glaze on top too. If you love all things lemon, this cake has your name on it!
Servings
:
1
9-inch round cake
Ingredients
For the cake
1 1/2

cups

all-purpose flour

1/3

cup

yellow cornmeal

3/4

cup

granulated sugar

3 1/2

teaspoons

baking powder

1/2

teaspoon

salt

1

cup

buttermilk

2

large eggs

1

tablespoon

lemon zest

1/2

teaspoon

vanilla extract

1/4

teaspoon

almond extract

1/2

cup

citrus olive oil

or any light olive oil
For the glaze
1

cup

powdered sugar

2-3

tablespoons

fresh squeezed lemon juice

1

tablespoon

lemon zest
Instructions
Preheat oven to 350 degrees Fahrenheit. Line the bottom of a

9-inch round cake pan

with parchment paper (I traced it and then cut it to fit the bottom of the pan perfectly) then lightly grease the rest of the cake pan with cooking spray. Set aside.

In a large bowl, whisk together flour, cornmeal, sugar, baking powder, and salt.

In a medium bowl, whisk together buttermilk, eggs, lemon zest, vanilla extract, almond extract, and olive oil.

Make a well in the center of the dry ingredients then pour the liquid in. Gently fold the dry ingredients into the wet ingredients. Definitely try to FOLD it instead of STIRRING it. It yields a way lighter cake and won't be as dense. Fold until everything is incorporated and no dry ingredients and clumps can be seen.

Pour the batter into the prepared cake pan and bake on the middle rack in the oven for 25-30 minutes, or until a toothpick inserted in the center comes out clean.

Once you have removed the cake from the oven, run a sharp knife around the edges then carefully (with oven mitts on) place a wire cooling rack on the cake in the pan. Holding the cake pan and wire rack, invert the cake onto the wire rack. Place another wire rack on top of the cake then invert again so the cake is now upright. Let cool completely.

While the cake cools, make the glaze in a small bowl. Whisk together all the ingredients and set aside. If you prefer a thinner glaze, add more lemon juice or water.

Once cake has cooled, pour the glaze on the top of the cake and serve!
There is an affiliate link within this post.
Posted on April 25, 2016