Roasted Vegetables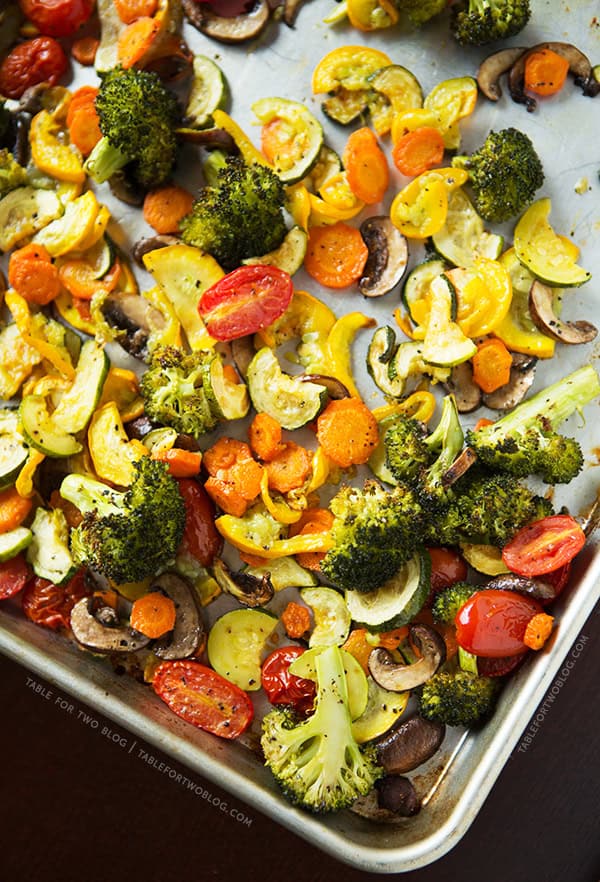 It has been raining here for 6 days straight. It's supposed to clear up today and we're supposedly finally going to see some sun. The weather has really affected my mood, though. I'm typically ok with a couple days here and there of rain, but 6 days straight just really puts you in a crappy mood. I haven't wanted to do anything, I've been lethargic, lazy, and moody. Maybe I should've flown to a tropical island this week :) do you notice your moods fluctuating with the weather? How do you deal with it?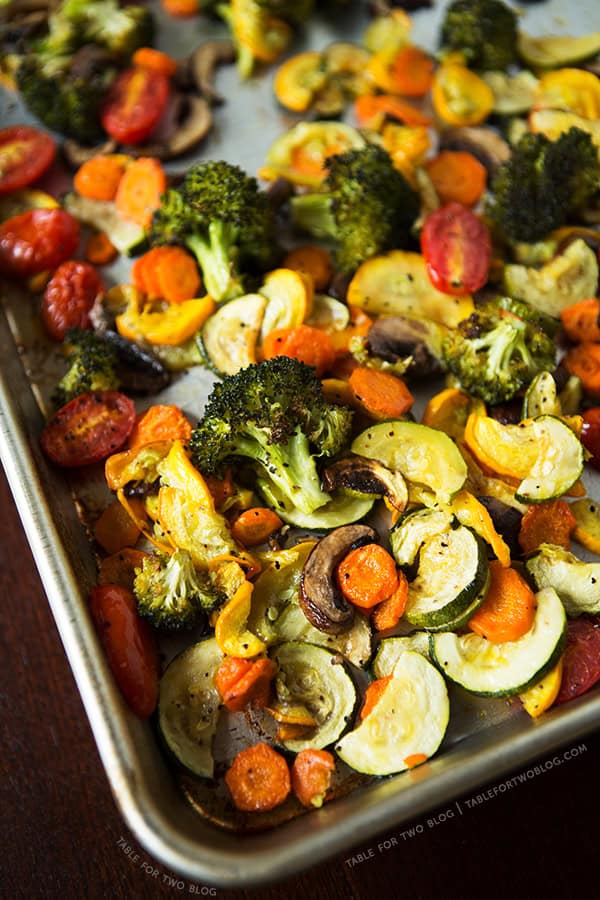 A while back, I posted on Instagram one of my favorite ways to eat my veggies and I was inundated with questions on how I roast them and what recipe I use. Truth be told, I don't really use a recipe. I honestly just eyeball a lot of it depending on how many veggies I'm roasting at the time. I put together a rough recipe below but really, any way you roast your veggies, it'll turn out great :) roasted vegetables are hands down my favorite way to cook veggies and to incorporate them in any dish. Come back Wednesday for a quick & easy recipe on how to incorporate roasted vegetables into a pasta dish!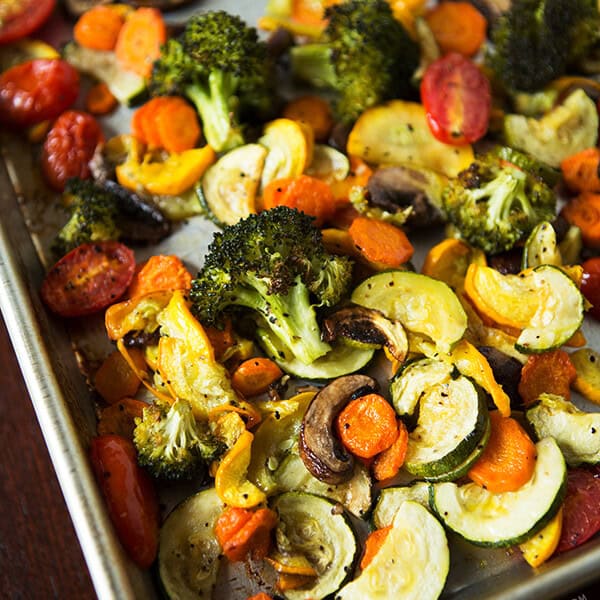 Roasted Vegetables
Roasted vegetables bring out sweet flavor notes of veggies and they're infused with the olive oil you drizzle it with.
Ingredients
1

large head of broccoli,

florets chopped off from the stalk

1

large zucchini,

chopped into half moons

1

large yellow squash,

chopped into half moons

1

cup

cherry tomatoes,

sliced in halves

3

carrots,

chopped

10

oz

portobello mushrooms,

sliced

1/4

cup

of olive oil

2-3

tsp

kosher salt

2

tsp

ground black pepper
Instructions
Preheat oven to 425 degrees Fahrenheit

In a large bowl, toss all the vegetables together with olive oil, salt, and pepper.

Divide the vegetables among two jelly roll pans.

Roast vegetables for 35-40 minutes, removing the vegetables from the oven every 15 minutes to stir around.
Recipe Notes
You can virtually roast any type of vegetable you want with this base recipe. Adjust amount of olive oil and salt/pepper based on the amount of veggies you're roasting. I've done sweet potatoes, potatoes, cauliflower, bell peppers, etc.
Posted on October 14, 2013