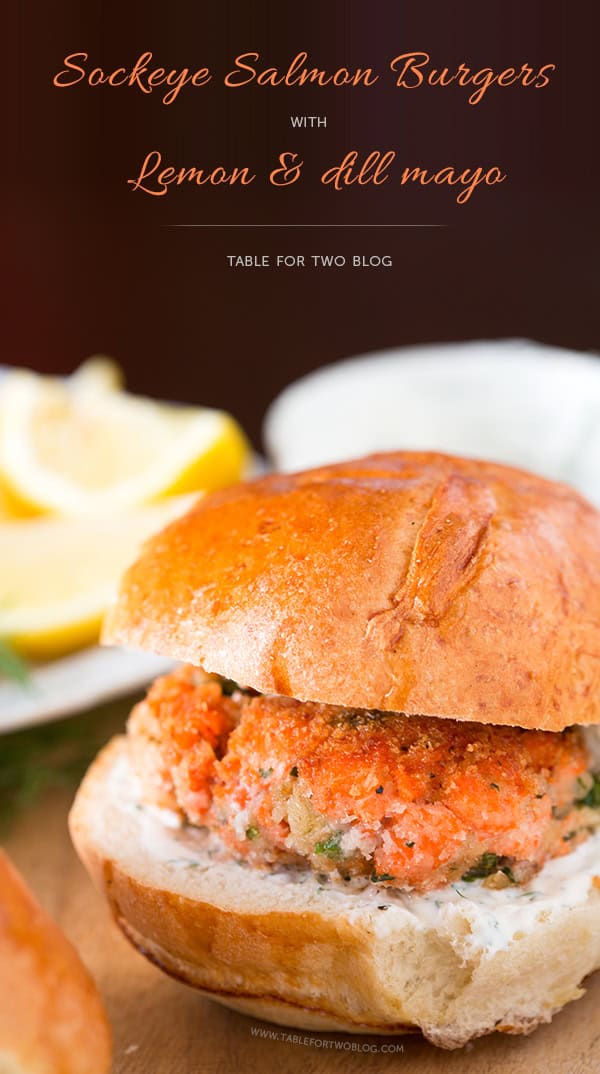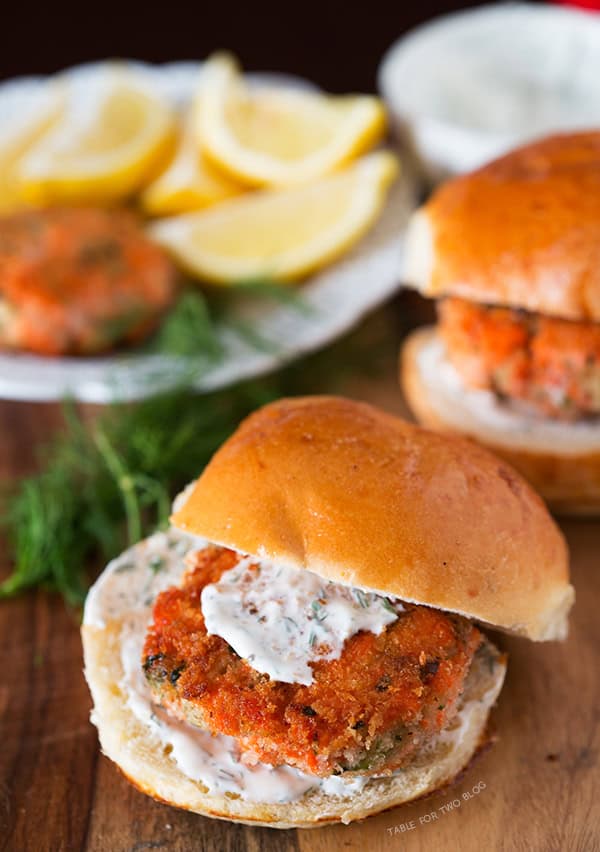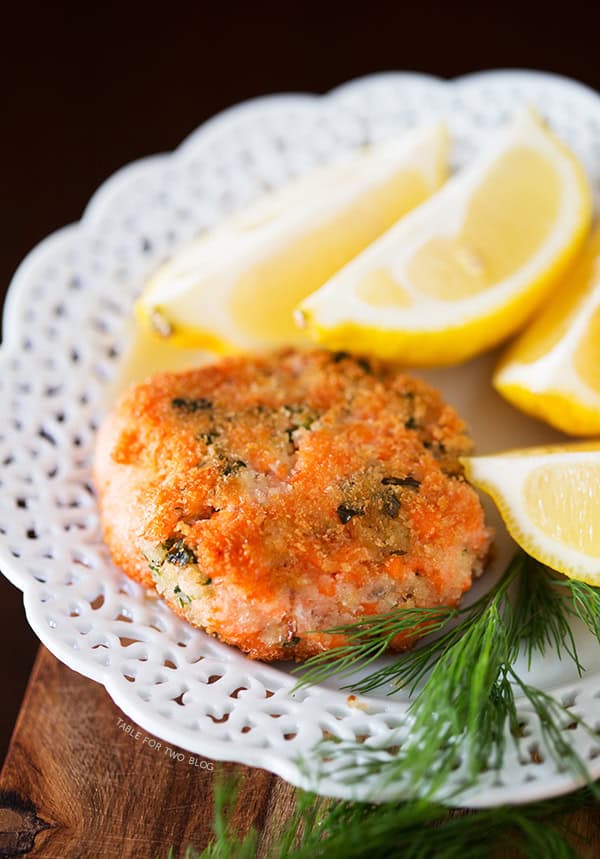 On Friday, I officially changed my legal name! I decided to go to the social security administration during my lunch break. For some reason, I was really optimistic about getting in and out in an hour and it really did happen. I think it's because I went on a Friday at 2pm and they close at 3pm so they wanted to get everyone done and over with so they wouldn't have to stay late. The place is zoo though – so many people in a tiny room with metal benches. I feel like it's worse than the DMV (which I'll be going to on Tuesday, so I'll let you know how that goes, lol). It's a depressing site, but at least I got what I needed to do done! I've been practicing my new signature all weekend. It's not pretty. It's just a bunch of squiggles after Julie W, lol
I had so many ideas on how to use this gorgeous fish. I wanted to grill it but I also wanted to create salmon burgers with it. We still have about 3/4 pound of it left so we'll likely grill it sometime this week but on Saturday, I decided to make these salmon burgers! These were probably one of the best salmon burgers I've ever had. Not saying that because of how I made it, but moreso the fresh salmon made all the difference in the world. The salmon was so buttery and vibrant in color. It had the perfect salmon taste. I can see why these fishermen are so proud of this catch every year. These really are worth every penny. I'm a total convert and I will definitely miss them when the season is over. I should buy a ton now and freeze them for year-round deliciousness :)
I tired to make these salmon burgers as unadulterated as possible so you could REALLY taste the freshness of the sockeye salmon. You can use this recipe for any salmon, of course, but I highly suggest the splurge on sockeye!
Print
Sockeye Salmon Burgers with Lemon & Dill Mayo
This entire burger, made with fresh salmon, just melts in your mouth!
Servings (adjustable, but please note that results, timing, and cookware may vary when adjusting servings):
4
Ingredients
15

oz

skinless sockeye salmon,

cut into 1-inch pieces

3

tbsp

panko breadcrumbs + 3/4 cup panko breadcrumbs

3

tbsp

chopped parsley

2

tbsp

chopped scallions

2

tsp

Dijon mustard

2

tbsp

mayonnaise

Juice of half a lemon

1

tsp

salt

1

tsp

pepper

1/4

tsp

cayenne pepper

1/2

cup

vegetable oil

4

rolls,

cut in half
For the lemon & dill mayo:
2

tbsp

low-fat mayo

3

tbsp

plain non-fat Greek yogurt

Juice of half a lemon

Handful of dill,

chopped
Instructions
Line a baking sheet with parchment paper or a silicone baking mat.

In a large bowl, whisk together 3 tbsp. of panko, parsley, scallions, Dijon mustard, mayo, juice of half a lemon, salt, pepper, and cayenne pepper. Set aside. In a medium bowl, place 3/4 cup of panko breadcrumbs in and set that aside as well.

In a food processor, pulse the salmon pieces TWICE. No more or your salmon will turn into a paste. You want small and large chunks to give it texture.

Add the salmon to the bowl of the panko mixture and using your hands, mix gently together, being careful not to overwork the mixture. Using a 1/3 cup measuring cup, measure out the salmon and form them into patties. After each patty is formed, place the patty into the medium bowl with the pank breadcrumbs. Cover both sides with panko then place the patty on the prepared baking sheet. Once all patties have been formed and coated, place baking sheet into fridge for about 10 minutes to help the coating stick.

In a large skillet, heat 1/2 cup of vegetable oil over medium high heat. Once the oil is hot and glistening, cook two salmon patties at a time. Cook each side about 2 minutes each. They should have a nice brown crust.

Mix together the ingredients for the lemon & dill mayo and spread on one half of a roll and place the salmon patty on top. Add another dollop on top of the salmon patty and place the other half of the roll on top.

Serve warm.
Notes
Nutrition Facts
Sockeye Salmon Burgers with Lemon & Dill Mayo
Amount Per Serving (1 Burger)
Calories 558
Calories from Fat 351
% Daily Value*
Fat 39g60%
Carbohydrates 26g9%
Protein 26g52%
* Percent Daily Values are based on a 2000 calorie diet.
*Nutrition facts are an estimate and not guaranteed to be accurate.