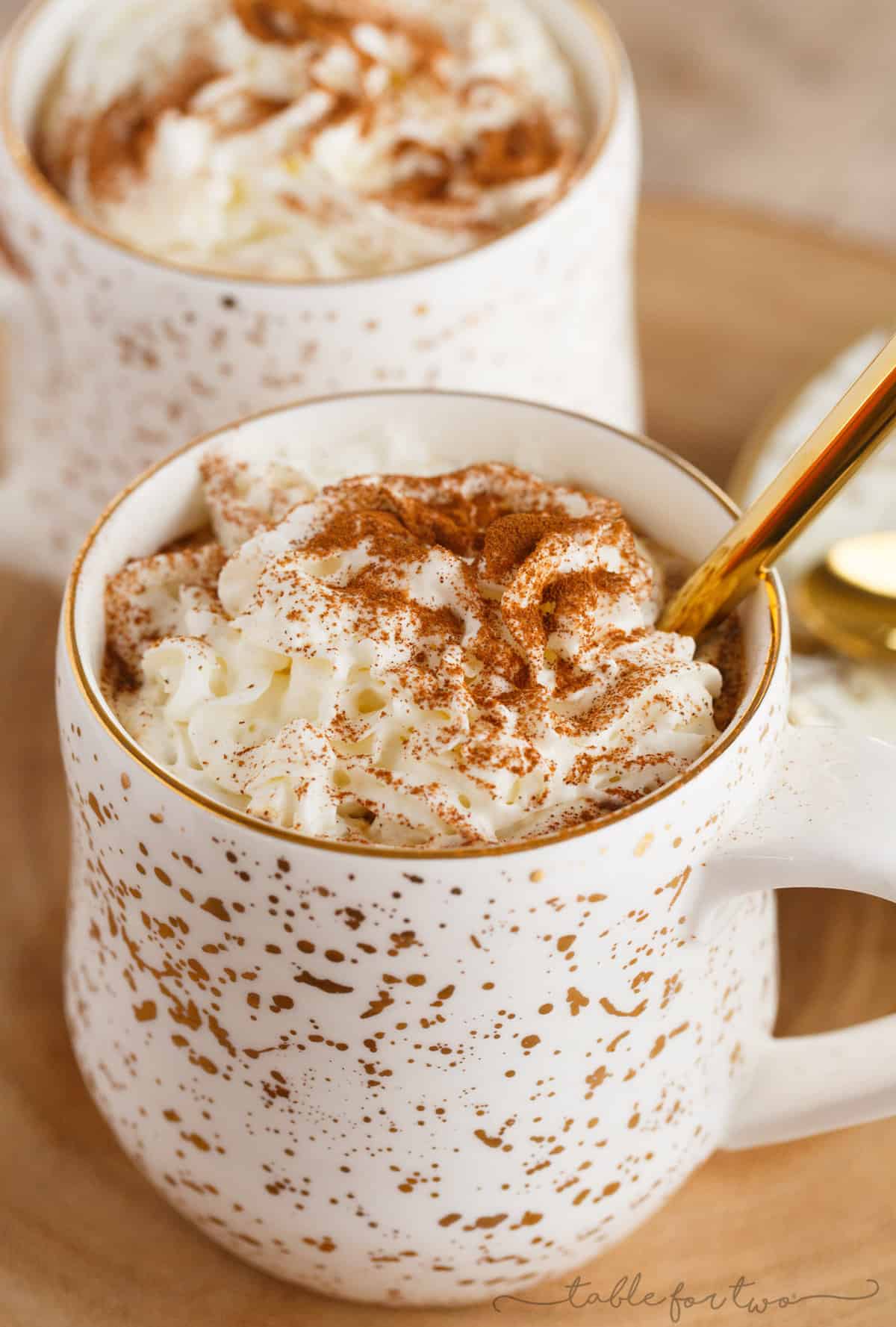 It was sooo cold this past week. It felt like -6 degrees on Thursday and Friday. Bitter cold and even fleece-lined leggings weren't cutting it. Speaking of fleece-lined leggings, the ones I purchased from Nordstrom last year aren't being offered again this year (why?! they sold out super fast last year so I can't imagine why they wouldn't bring it back again) so I had to do some research. I had people telling me that VS ones were awesome but I just couldn't chalk up $65 for leggings. Kohl's had a pair but I wasn't a huge fan of them but they were decently priced for $25. Then Amazon came to the rescue and I ended up getting a pair of these and they are just as thick as my Nordstrom ones and just as warm AND only $20. I'm actually about to purchase two more! #addicted but mainly because they're so cozyyyy.
And speaking of cozy..spicy gingerbread lattes need to be on your must-have by the fire list because these are the ultimate coffee drinks to be sipping on when you're getting warm. I LOVE spicy gingerbread. I don't like the mild ones. They just don't have enough flavor for me. If you make me a gingerbread cookie that is extra spicy, I will love you forever. I'm easy to please.
Trader Joe's has the best gingersnap cookies because not only are there THREE different types of ginger in them, they're also spicy. They're actually TJ's best selling cookie and I can totally see why.
These extra spicy gingerbread lattes have all the spices and more. Creamy, flavorful, and luxurious. Can you even say that about a coffee drink? If you need a coffee drink to get you in the holiday spirit, make these it.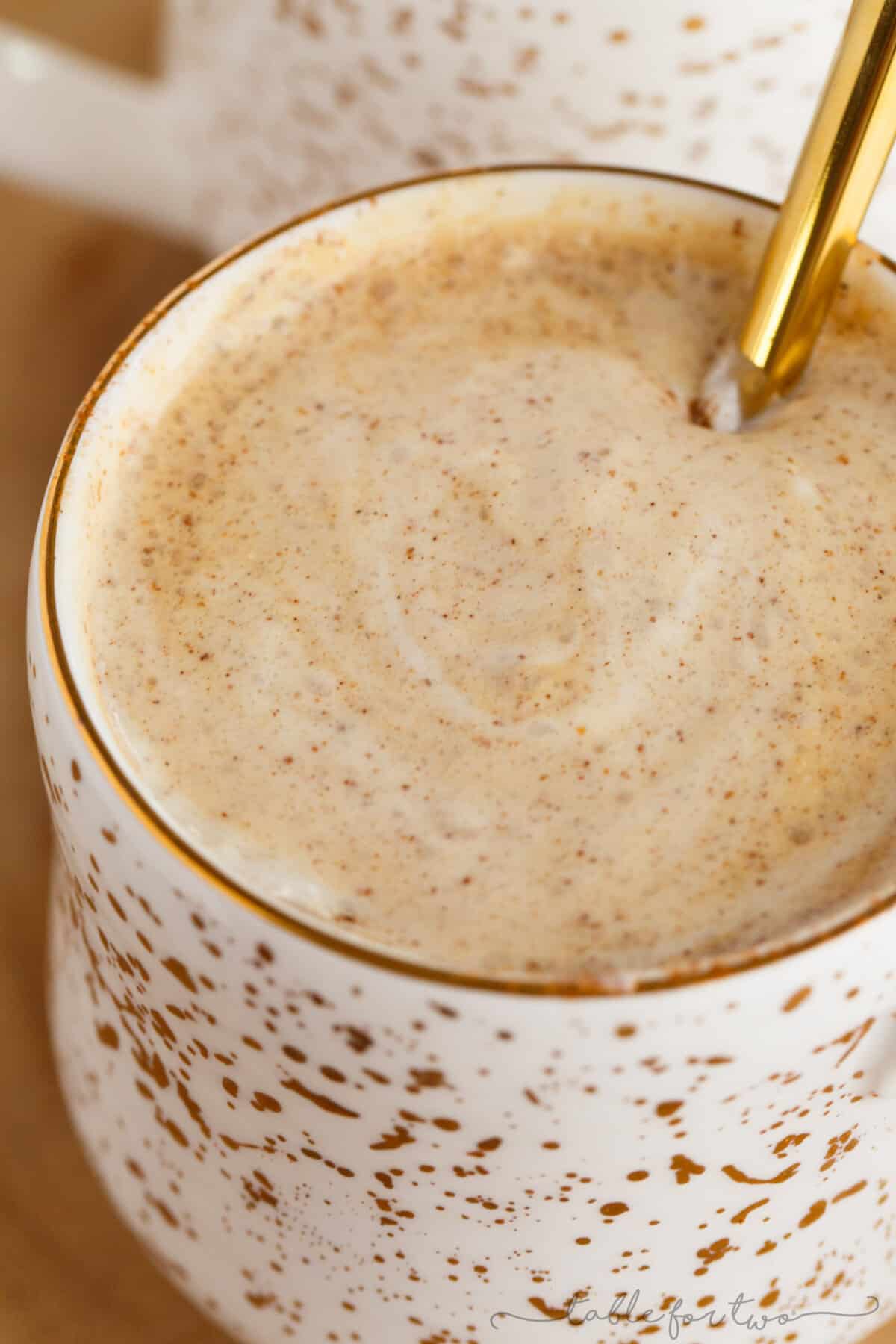 Look at the speckled spices! And how adorable are the gold speckled mugs?!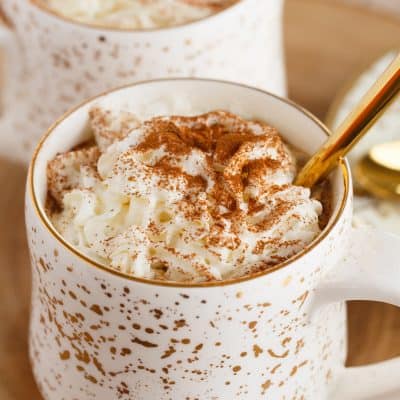 Print
Spicy Gingerbread Lattes
Extra spicy gingerbread lattes will bring you holiday cheer and warmth!
Servings (adjustable, but please note that results, timing, and cookware may vary when adjusting servings):
2
Ingredients
2

tablespoons

molasses

2

tablespoons

maple syrup

1 1/2

teaspoons

ground ginger

1/2

teaspoon

ground nutmeg

3/4

teaspoon

ground cinnamon

1/4

teaspoon

cayenne pepper

Splash

vanilla extract

4

shots

of espresso

Warm milk

Whipped cream,

to top
Instructions
In a small measuring cup, whisk together molasses, maple syrup, ground ginger, nutmeg, cinnamon, cayenne, and vanilla extract.

Brew espresso into two mugs then pour half of the molasses mixture into one mug and the other half into another. Stir to incorporate.

Add as much warm milk and foam as you desire. Top with whipped cream and extra dusting of cinnamon, if desired.
There are affiliate links within this post.