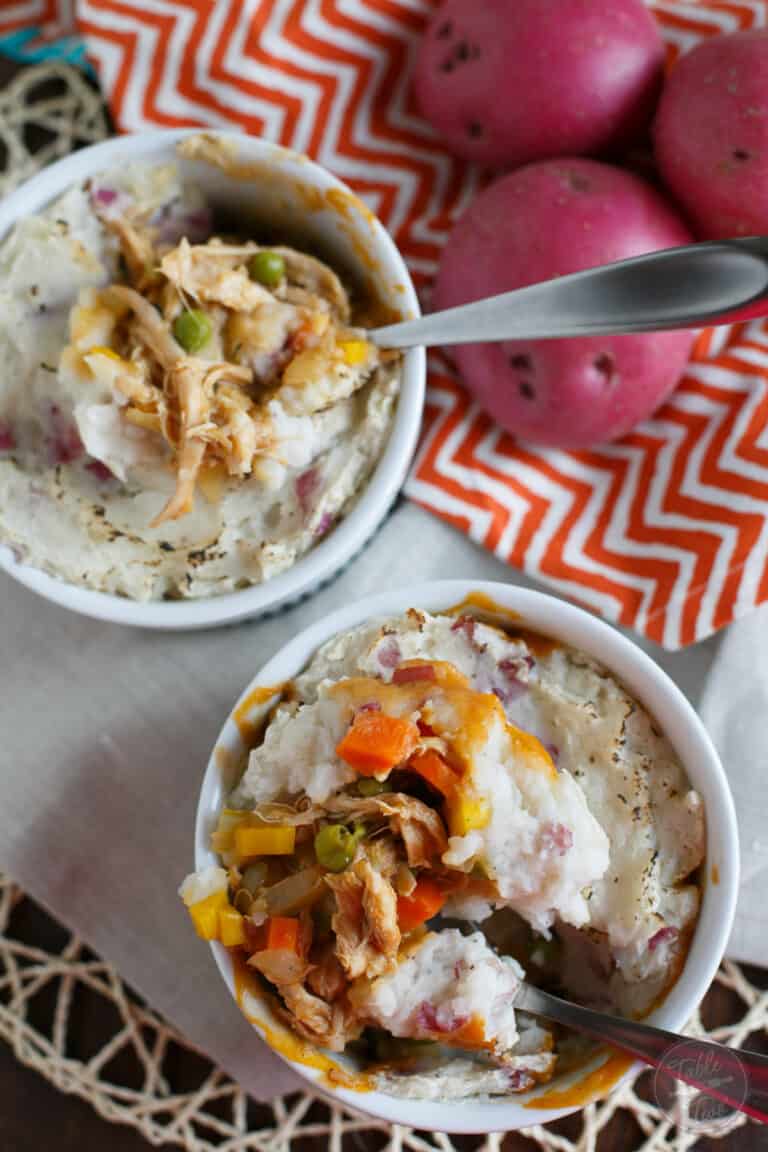 The big day is tomorrow! I cannot believe it. This year has flown by way too quickly and given the fact that the weather is warm, it definitely doesn't feel like tomorrow is Thanksgiving! If you're cooking for just the two of you tomorrow or have a bunch of leftovers, you'll want to continue reading!
We all know that cooking for two on Thanksgiving seems daunting. You want to celebrate the holiday, but you also don't want to be stuck with leftovers for a month. This Turkey Shepherd's Pie for Two gives you an alternative to a large Thanksgiving spread. You still get all the sides that are classic for Thanksgiving, but without all the leftovers taking up your refrigerator space. Perfection! This recipe is also great if you happen to celebrate with family or friends and you get sent home with a bunch of leftovers. The turkey and mashed potato leftovers can be used in this recipe, and it's like having a Thanksgiving meal all over again!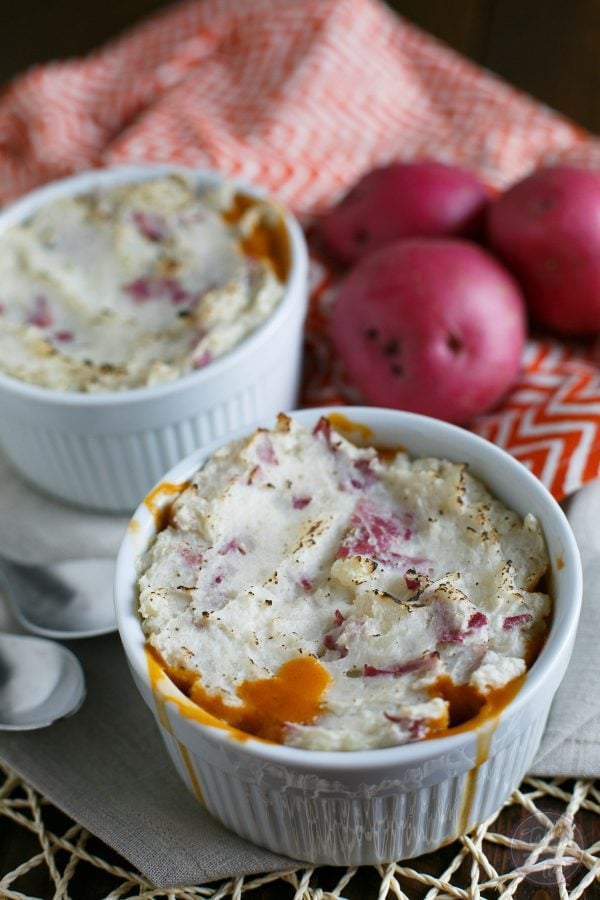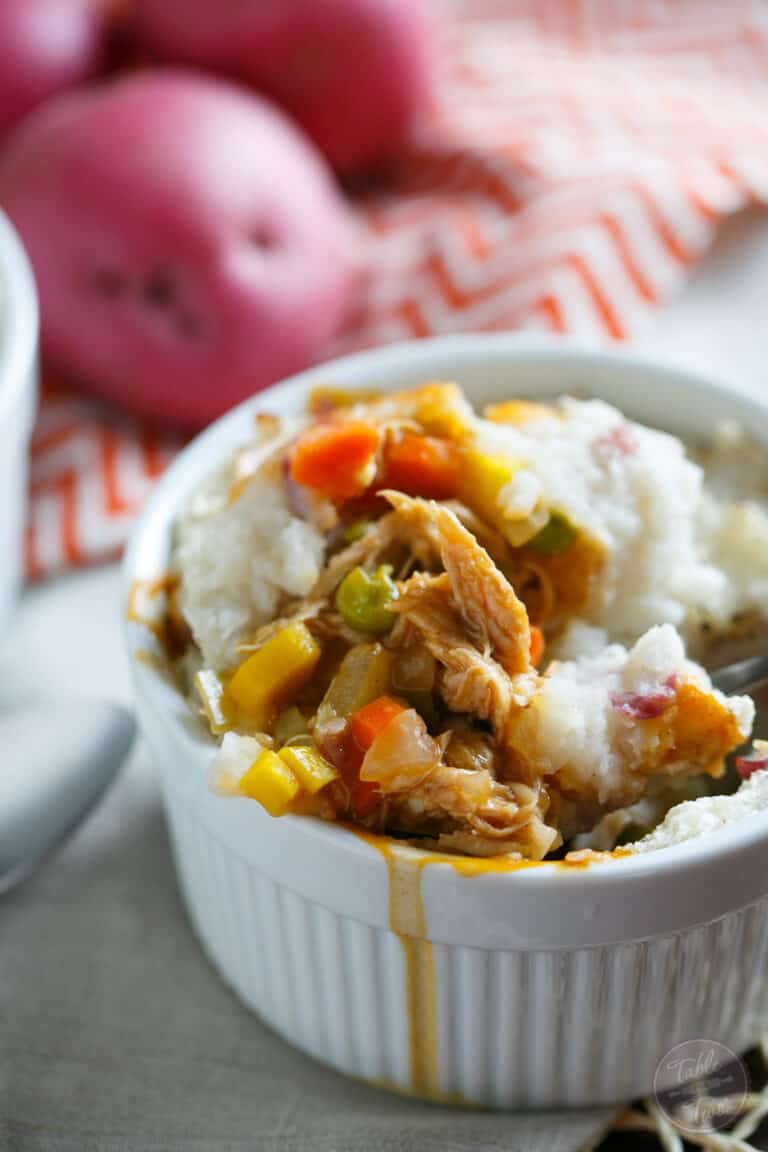 Turkey Shepherd's Pie for Two
Just the two of you for Thanksgiving or have a bunch of leftovers and want to cook a completely different meal with those leftovers? This turkey shepherd's pie is for you!
Ingredients
1

tablespoon

olive oil

1

clove

garlic,

minced

1/2

cup

diced onion

3/4

cup

diced carrots

1/2

cup

frozen peas

1 1/2

cups

shredded or diced turkey,

I boiled a 1-pound turkey breast

1

tablespoon

all-purpose flour

1

tablespoon

tomato paste

1

cup

chicken stock

1

teaspoon

Worcestershire sauce

2

sprigs thyme leaves

Salt and pepper,

to taste

1 2/3

cup

mashed potatoes (I boiled 2 small red potatoes

then mashed them with 1/4 cup milk and 1/4 teaspoon garlic powder)