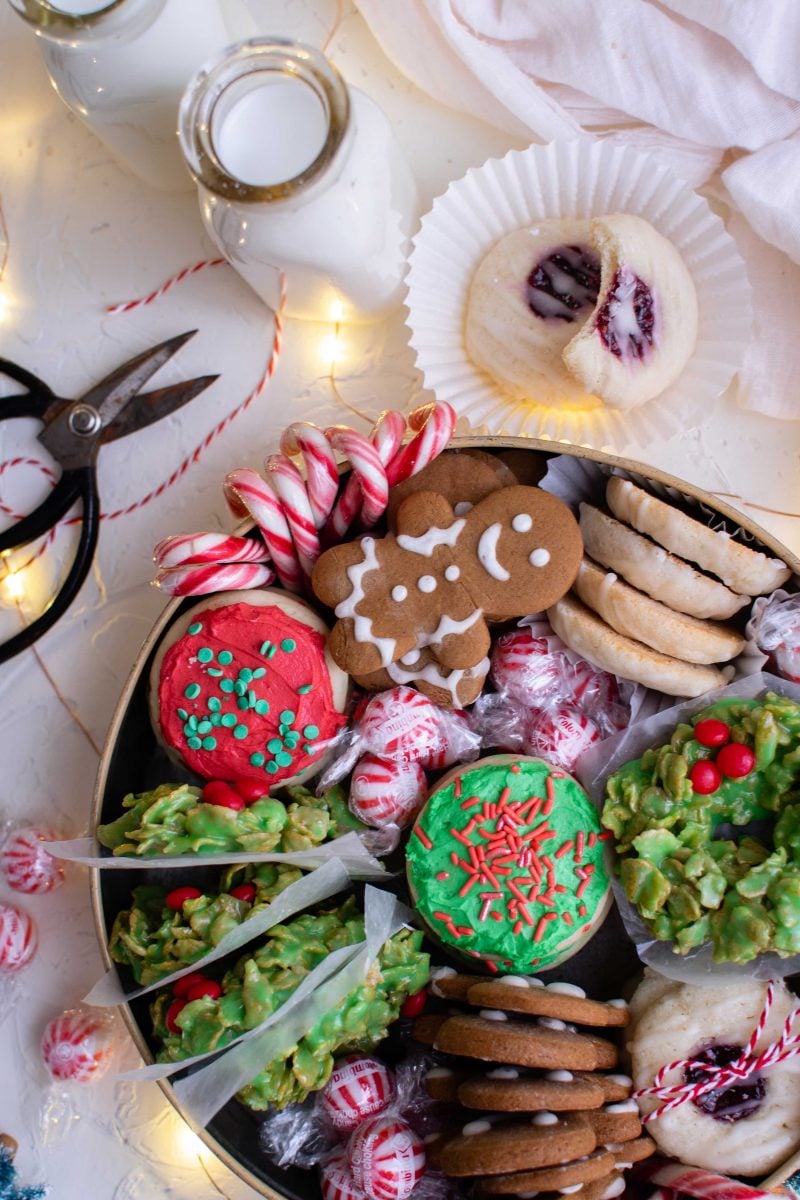 My favorite holiday is upon us and I'm so excited about this series! I hope you'll love it as much as me and make a box/tin for your favorite people.
I love giving baked goods to friends and family because that of that extra special touch that it's homemade! No one is going to turn away a tin of cookies (I mean, maybe the Grinch) and it's a constant yummy reminder of you every time they go back into the tin for some new sweet treat.
Creating a holiday cookie box during a pandemic
I know this year holidays look a little different and also the idea of giving someone something seems foreign. It seems a little faux pas this year because of the heightened awareness of germs and spreading COVID.
While I totally understand that, and am encouraging you to create a holiday cookie box with the safest precautions you can, you can always encourage your receivers to wipe the box off with a disinfecting wipe. Moreover, I have also read reports that COVID particles on food/baked goods are way less % than going to a store, etc. Not downplaying the entire situation by any means but just saying that the worry is a little less with food consumption.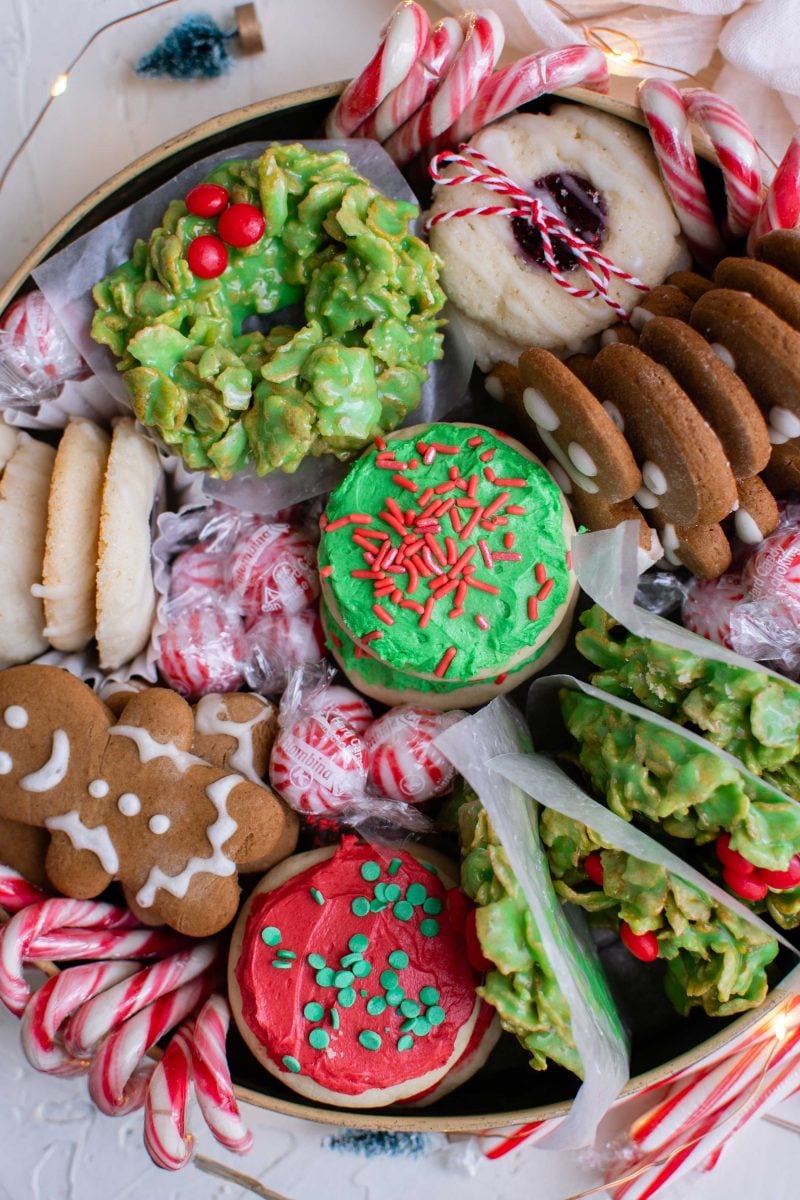 What is in a holiday cookie box?
You can put your favorite cookies in a holiday cookie box but I opt to go a little more traditional with my holiday cookie boxes. I typically put the classic cookies:
What if I don't like your cookie ideas?
Well life is full of options! Here are other ideas for you if you don't like mine: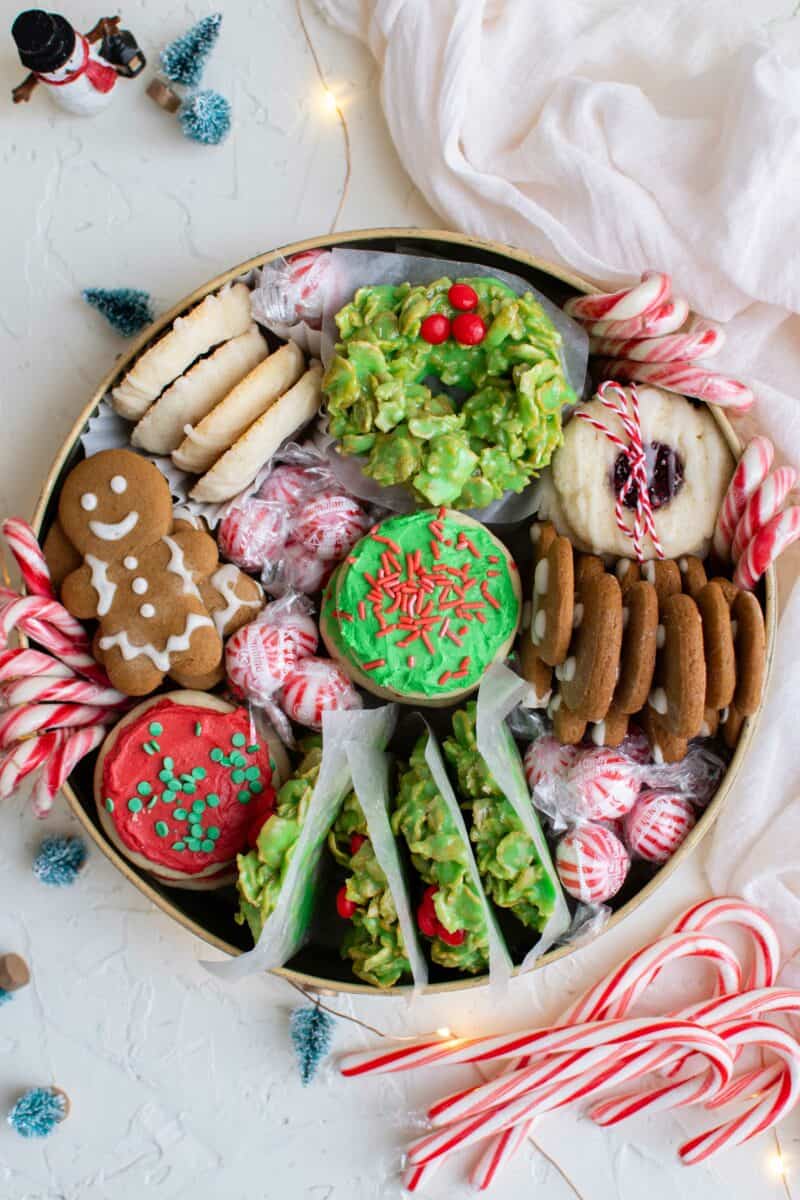 How is this holiday cookie box series going to work?
Throughout the week of November 30 – December 11, I will be posting one recipe to each of the cookies that are in the holiday cookie box photo that you see in this post.
You can either bookmark this page and come back to it and click the individual links above or just come back to the homepage and refresh it and you should see new cookie recipes throughout the week!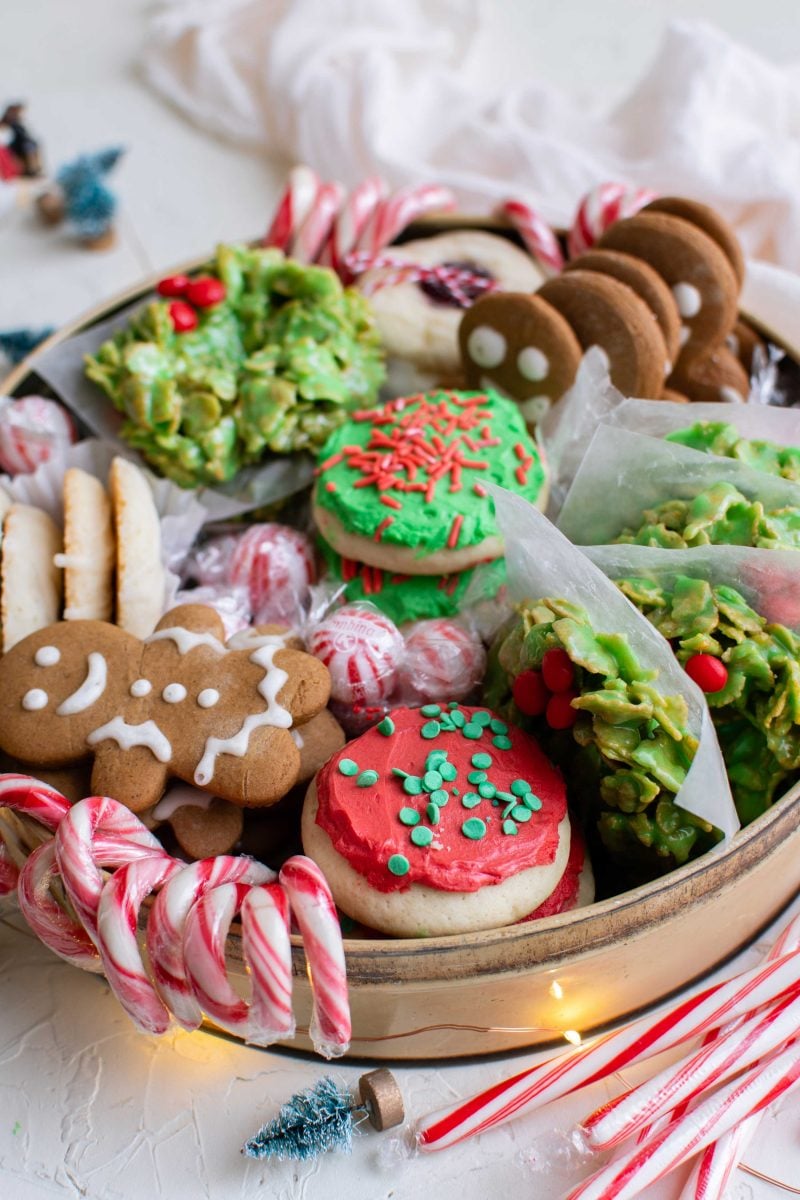 If I make a holiday cookie box, does everything have to be homemade?
This is your cookie box, I do not dictate what you should and shouldn't do with it.
I prefer homemade but if there are some local treats from a bakery that you are wanting someone else to try (and fall in love with), that's a great way to spread some small and local business cheer!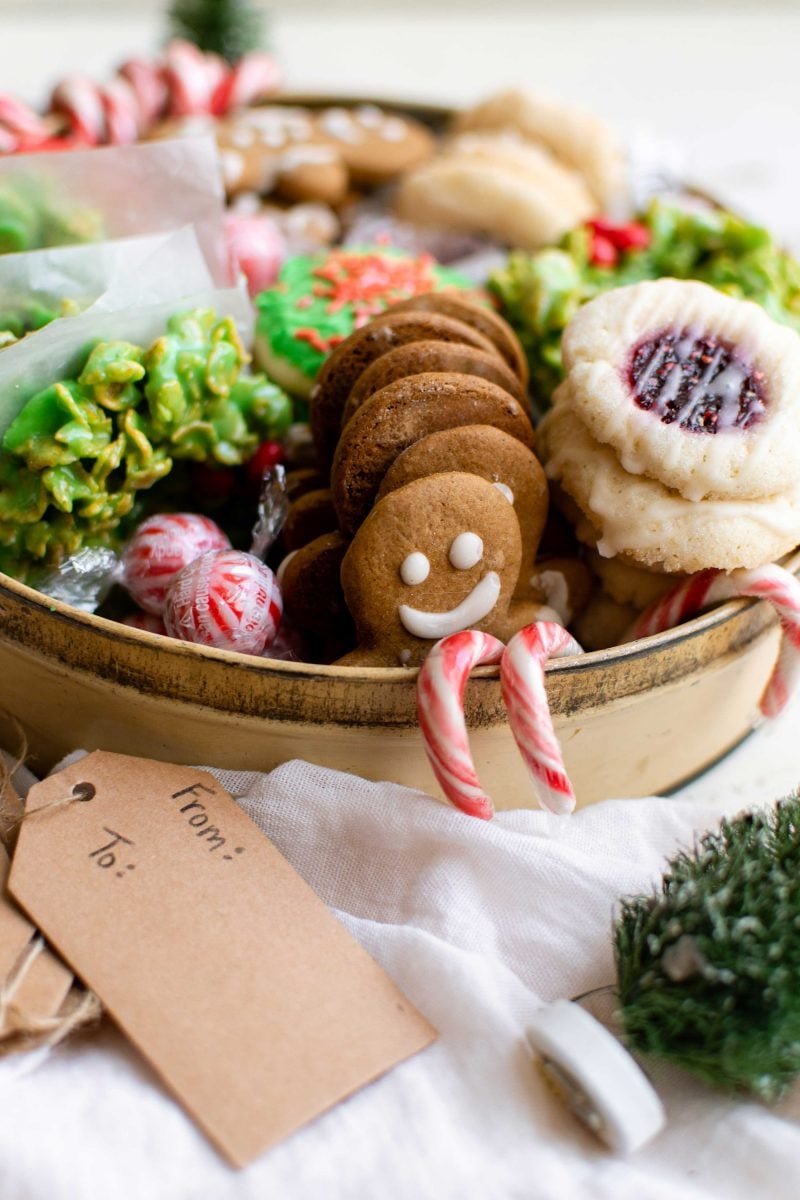 Will you give tips on how to ship holiday cookie boxes?
Lindsay has a great post here on how to package and ship cookies if that is something you are interested in.