Pistachio Ice Cream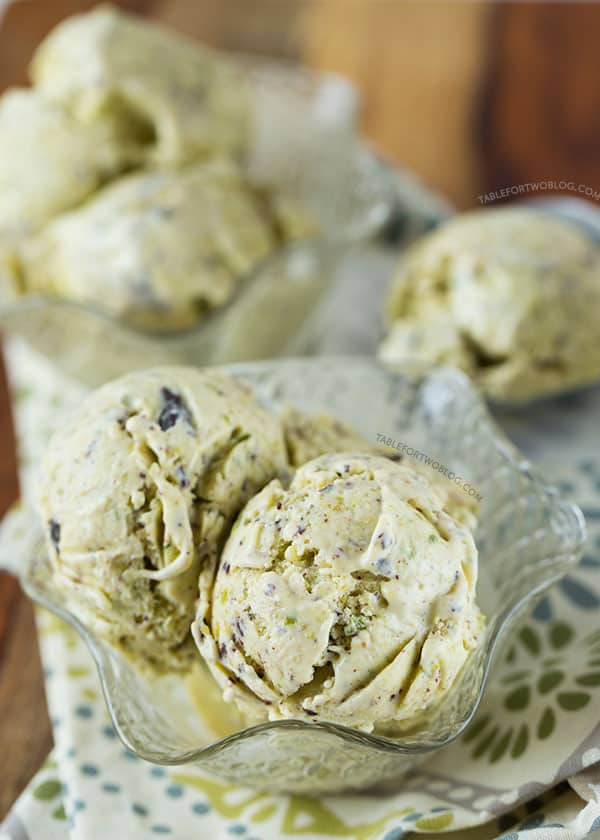 These are pretty much my exact thoughts when I work from home on Friday's and go to Starbucks before I fire up my computer at home. Precisely why I'm late to sign on 90% of the time. I mean, I totally love that everyone in Starbucks are kindred spirits because we all have the same caffeine obsession but #17 totally needs to happen and #36 always kills me. You never want to piss off anyone in line behind you at Starbucks because we all haven't had our coffee yet (which is the exact reason why we're even standing in line at a Starbucks) so we're all pretty much monsters. Or maybe that's just what I am before I have my coffee :)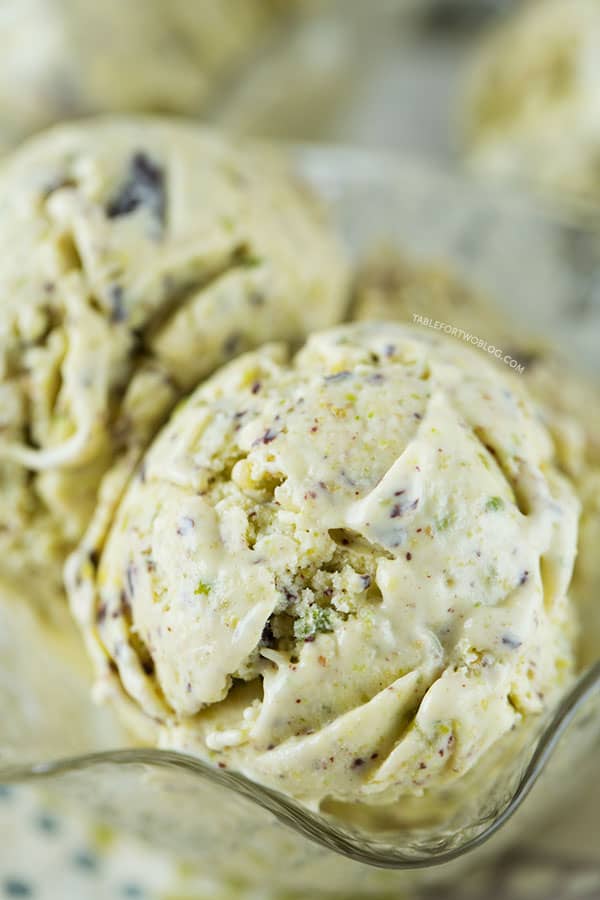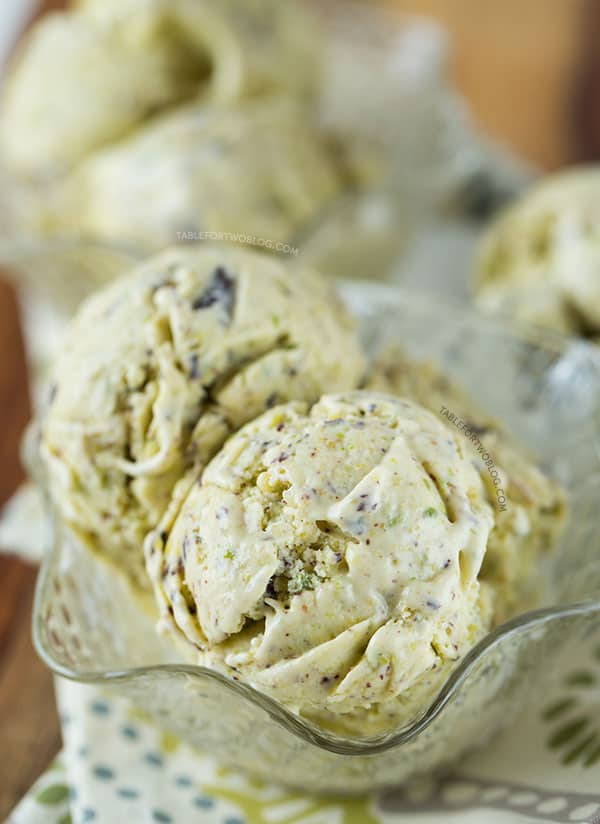 SO, truth be told, I've never had pistachio ice cream until I made this homemade version. Yeah, I know, sacrilege, right? I mean, ok..I never really wanted to try it when we went to gelato/ice cream places because there were just other flavors that were much more appealing to me than pistachio, and honestly, the green kind of turned me off (I know, I'm picky). It's actually my favorite nut (I've got expensive taste, apparently, lol) but I just thought it'd taste weird and I'd waste money so I would always go for other flavors. Um yeah, I've been MISSING OUT.
Don't pull a me and miss out on an awesome ice cream flavor. You should make this at home ASAP! I LOVED the hit of pistachio flavor from the pistachio paste you make in the beginning and the subtle almond flavor just compliments it so well. The chocolate pieces rounded out the flavors of this ice cream and gave some nice added sweetness. I'm still dreaming of this ice cream and wish we had more in our freezer. It's sooo creamy and the perfect dessert for any day of the week.
Pistachio Ice Cream
If you've never had pistachio ice cream before, you must give it a try!
Ingredients
For the pistachio paste
3/4

cup

unsalted Diamond of California pistachios,

shelled

6

tbsp

heavy cream
For the ice cream custard base
1 1/2

cups

half and half

1

cup

granulated sugar

5

large egg yolks

1 1/2

cups

heavy cream

1/2

tsp

almond extract,

optional

3/4

cup

dark chocolate,

finely chopped
Instructions
In the bowl of a food processor, process pistachio nuts until finely crushed. Drizzle in the heavy cream through the feed tube. The mixture will be paste-like. Set aside.

Heat the half and half and 1 cup of sugar in a saucepan over medium-low heat. Meanwhile, whisk the egg yolks in a bowl until pale yellow and thick, about 5 minutes. Temper the egg yolks by splashing in a very small amount of the warm half and half mixture while whisking constantly. Slowly pour the tempered egg yolks into the saucepan with the half and half and cook over medium-low heat, stirring constantly, until thick enough to coat the back of a spoon, about 5 minutes.

Add the heavy cream into a large bowl then pour in the egg mixture and stir to combine. Add the almond extract (if using) then whisk in the pistachio paste until evenly dispersed and there are no clumps remaining. Cover the bowl and let chill for at least 6 hours in the refrigerator.

Once chilled, pour the mixture into the bowl of the ice cream maker and freeze according to the manufacturer's instructions. Add in the dark chocolate and churn until evenly dispersed throughout the ice cream.

Scoop ice cream out into a freezer-safe container and freeze overnight.
This is a sponsored post from Diamond of California. I was compensated for time but all opinions are 100% my own. Thank you for supporting brands that Table for Two loves. This helps us to continue to bring you unique and delicious recipes!
Posted on April 09, 2014