Well, this Jonas blizzard came through this weekend and boy, did he leave his mark. We were left with 28 inches of snow. The scene around is unbelievable! There came to a point in shoveling that we were wondering where we were going to put all the snow. We literally ran out of space to put it all. If you drove through our neighborhood, it's massive mounds upon mounds. Taller than me!
It was little Winston's first snow ever. It was so cute and we got so many photos and videos. Too bad he recently had surgery so he couldn't fully frolick around in the snow but we made sure he had a little tiny patch of snow so he could still get a little enjoyment out of it. I'll have a snowy update on him and the blizzard soon!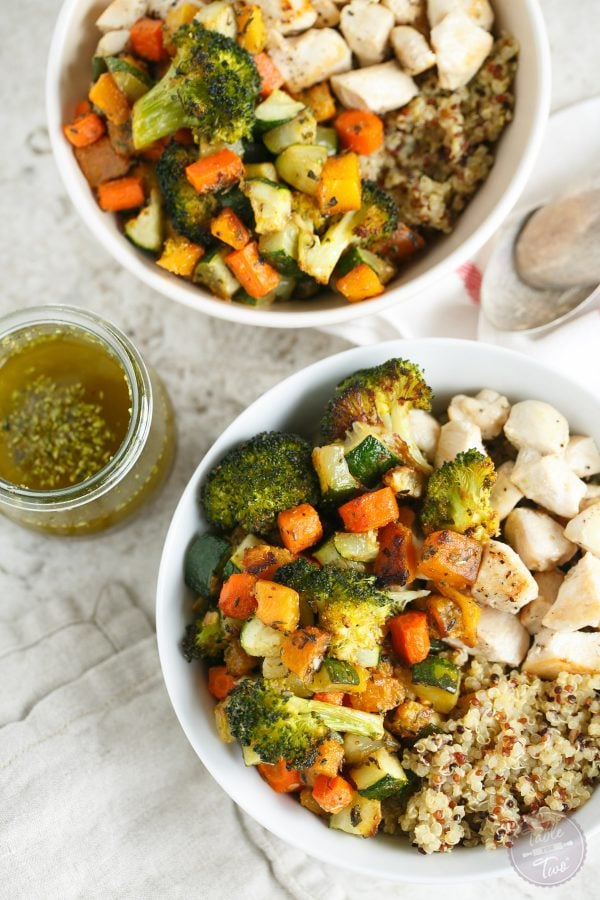 We absolutely loved these quinoa bowls with roasted vegetables and chicken! They're such an easy way to throw together a healthy meal during the week and you can literally fill your bowl with whatever you want. It's like having your own Chipotle in your house but a slightly healthier one :)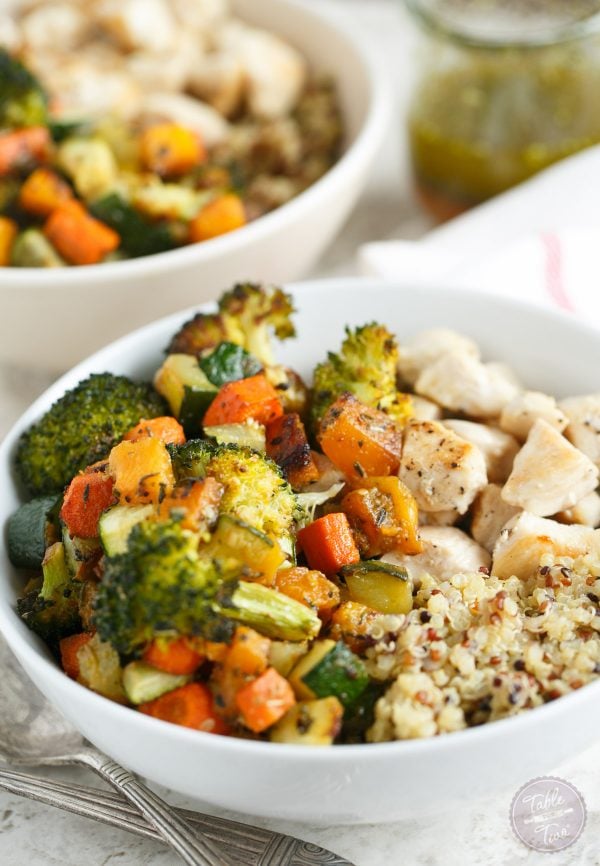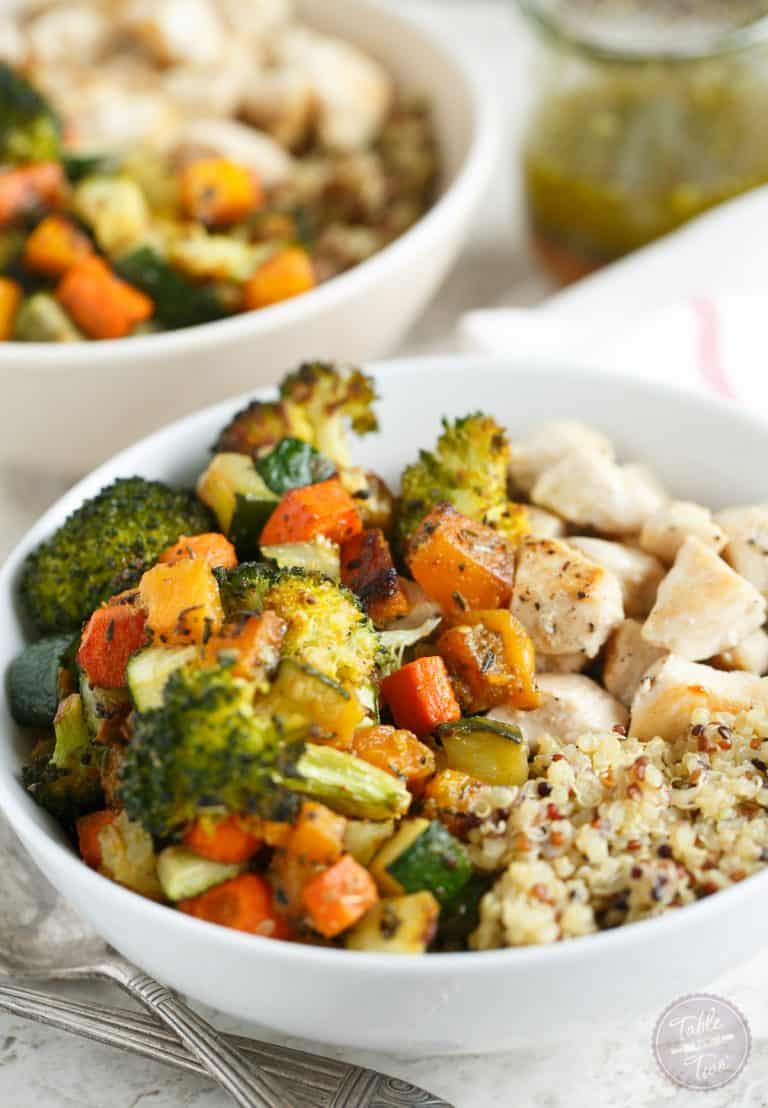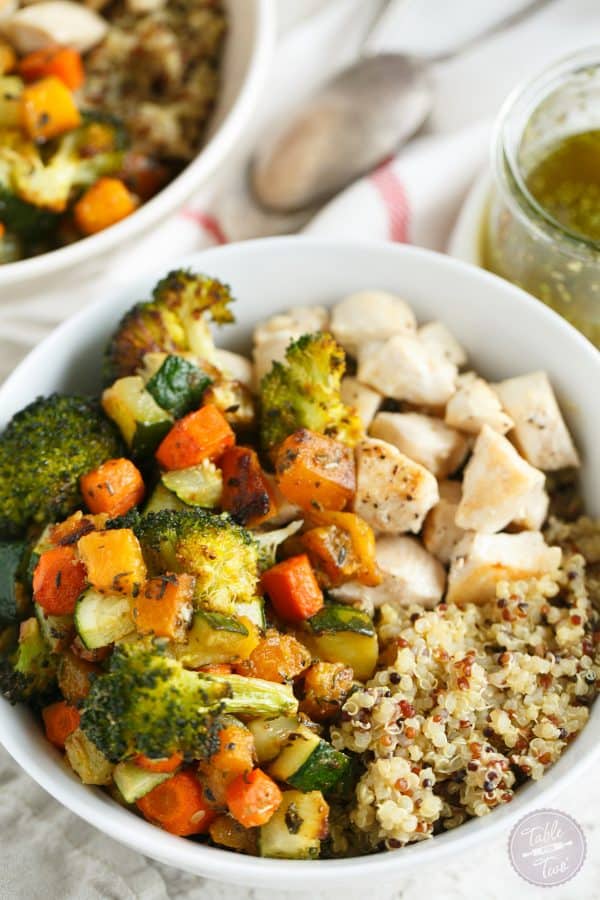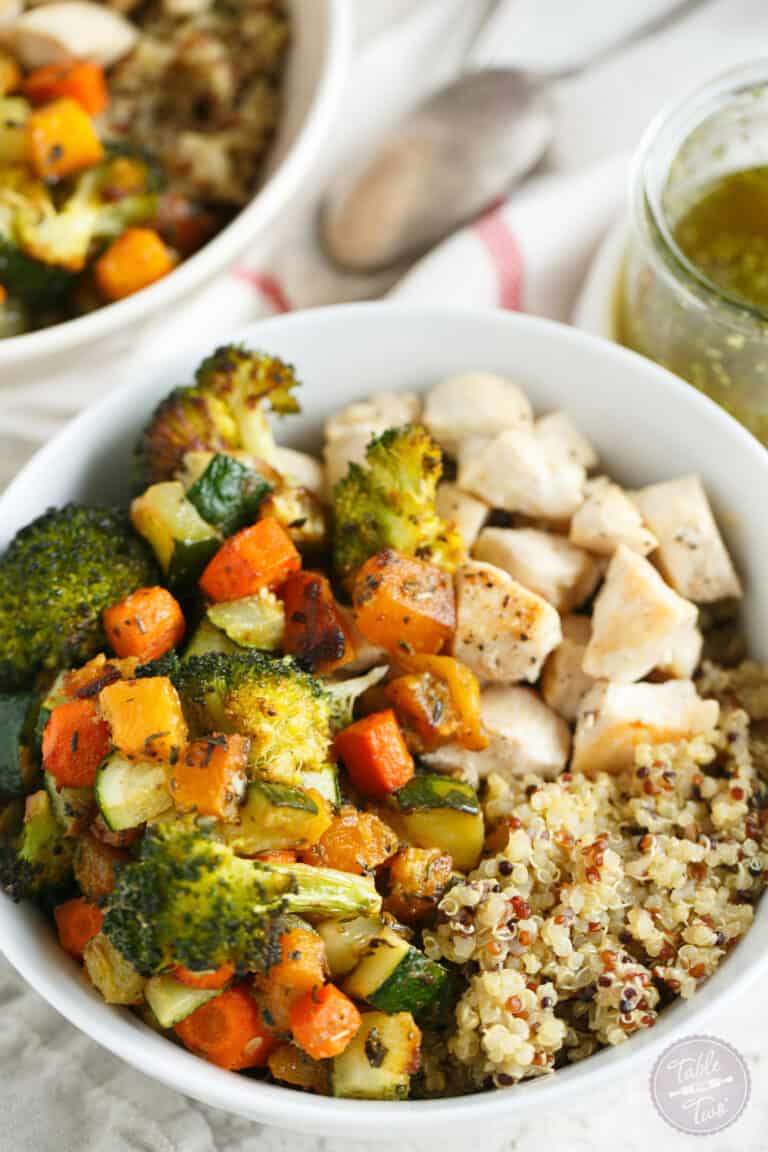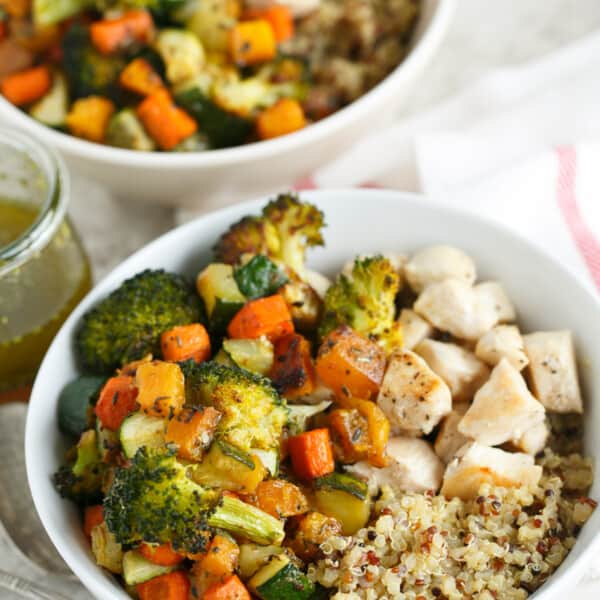 Print
Quinoa Bowls with Roasted Vegetables and Chicken
A fun way to eat your veggies and favorite grain and protein in one large bowl!
Servings (adjustable, but please note that results, timing, and cookware may vary when adjusting servings):
2
-3
Ingredients
1

cup

broccoli florets

1

cup

cubed butternut squash

1/2

cup

carrots,

cut into 1/2-inch rounds

1

cup

large zucchini,

diced (about 1)

3

tablespoons

olive oil

1

teaspoon

kosher salt

1/2

teaspoon

coarse ground black pepper

3/4

teaspoon

garlic powder

2

cups

chicken stock

1

cup

uncooked tricolor quinoa,

rinsed

1

cup

large chicken breast,

about 1 diced
For the Greek vinaigrette
1/3

cup

olive oil

4

tablespoons

red wine vinegar

1

teaspoon

oregano

1

teaspoon

kosher salt

1/2

teaspoon

coarse ground black pepper