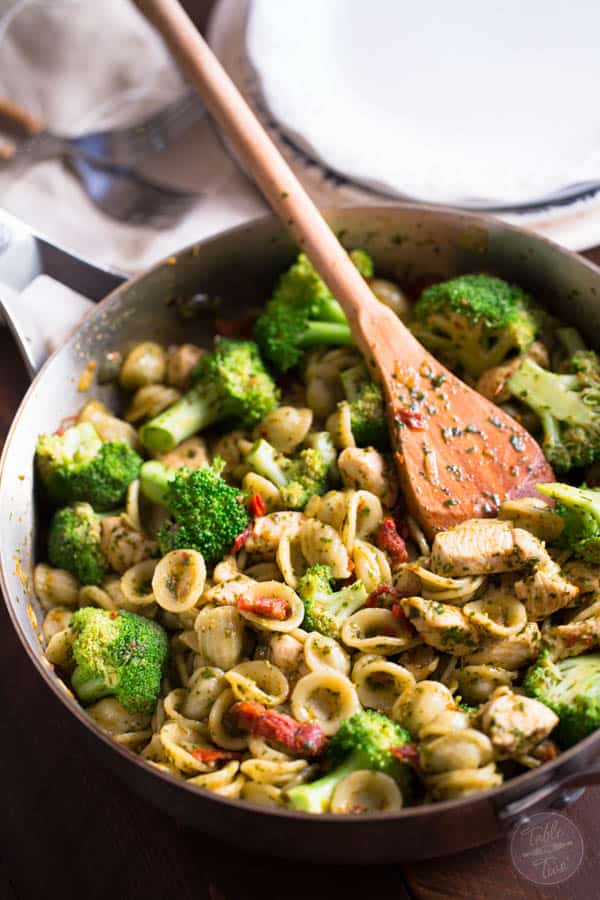 Recently, I've been having a major hair stylist dilemma and I don't know what to do so maybe YOU can help me! Basically, my current hair stylist is amazing and I love her and we're actually good friends (I think that's also part of the problem in this equation). She recently went on an entrepreneurial endeavor and opened up her very own salon! Yay! The problem, you see, is that the past three times I saw her, she ran 30-40 minutes behind but since my appointment is at a certain time, I showed up at my booked appointment time but I wasn't seen until 30-40 minutes later. It's very frustrating because I basically can't make plans the rest of the night (say, dinner with friends) because getting my hair done is a 2.5 hour time suck + travel time (it takes me about 35 minutes to drive there). I get that being late is beyond her control sometimes (clients can be running late, something not going right in the cut/hair color, etc) but when it happens three times in a row, it's making me wonder if it's her that isn't picking up the pace or keeping things on time.
Ok part two of this story: there's this brand new salon that opened up near me and it's right next to my Pure Barre studio. Pure Barre & this salon are 30 seconds from my house. No joke. I went to this studio on Friday and I was in and out in 50 minutes. The style/haircut were very similar, I honestly couldn't tell a difference. My problem is…I don't know if I should break up with my friend or suck it up and keep going to her. It's really hard because I want to support her new business but I don't really have much to gain because 1. travel time, 2. it's $10 more expensive for a cut, and 3. wait time. I guess in a sense, I'm torn because I know what it takes to run a small business and it sucks to not get support, but on the flip side, it's hard for me to justify doing all that travel when I can just shimmy on down to this new hair salon and be in and out in 50 minutes flat. Ahhh what would you do?
Maybe I should stop being friends with people who give me service so I can make a clean break if need be, haha
Hair dilemmas aside, I'm dying to tell you about this pasta dish! I went on a huge basil pesto kick several weeks ago because I literally had basil up to my eyeballs and what do you do when life gives you basil? Make pesto! And make this basil pesto chicken pasta with sundried tomatoes and broccoli. Whew, what a mouthful.
I had a box of unused orecchiette in the pantry so I decided to use them in this dish because I love that the little 'ears' catch all the pesto and yummy goodness. This dish will literally take you like less than 30 minutes to make so no excuses! Go grab some pesto (just replace the arugula with basil) and get this on your dinner table tonight!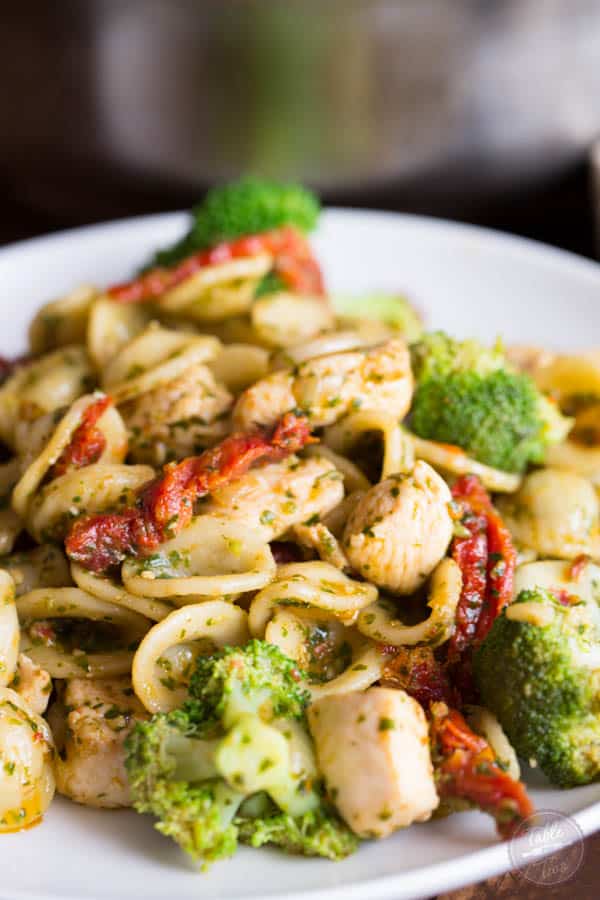 Basil Pesto Chicken Pasta with Sundried Tomatoes and Broccoli
This cozy pasta dish comes together in less than 30 minutes!
Servings are adjustable but please note that results, timing, and cookware may vary when adjusting servings.
Ingredients
2

cups

dried orecchiette pasta

1/4

cup

sundried tomatoes in olive oil,

julienned

2

cloves

garlic,

thinly sliced

1/2

large onion,

diced

1/2

teaspoon

crushed red pepper flakes (if you're sensitive to spice

you might want to start out with 1/4 teaspoon)

1

chicken breast,

cubed

4

tablespoons

basil pesto*,

homemade or store-bought

1

cup

broccoli,

blanched

1/2

teaspoon

kosher salt

1/4

teaspoon

ground black pepper
Instructions
Bring a pot of water to a boil and cook pasta according to the directions on the box. Once done, drain well and set aside.

In a large skillet over medium-high heat, add sundried tomatoes, garlic slices, onion, and crushed red pepper flakes. Sauté until fragrant and onions are translucent, about 3-4 minutes.

Add the cubed chicken breast to the skillet and cook until the chicken is cooked through, about 5-7 minutes.

Add the basil pesto to the skillet and turn heat down to medium-low. The basil pesto might be a bit thick so you can thin it out by adding 1 tablespoon of water to the skillet, if needed.

Add the broccoli and cooked pasta to the skillet. Toss until everything is coated in the pesto and the ingredients are all evenly distributed. Season with salt and pepper, to taste.

Serve and enjoy!
Notes
You can use this homemade pesto recipe. Just sub out the arugula for basil!
Nutrition Facts
Basil Pesto Chicken Pasta with Sundried Tomatoes and Broccoli
Amount Per Serving (1 serving)
Calories 508
Calories from Fat 144
% Daily Value*
Fat 16g25%
Carbohydrates 66g22%
Protein 27g54%
* Percent Daily Values are based on a 2000 calorie diet.
*Nutrition facts are an estimate and not guaranteed to be accurate.