Grilled Corn Fritters
I've been waiting for tomorrow to come for several months and tomorrow it's finally here. Confused? I don't blame you. I'm talking about Divergent, y'all! Did you just roll your eyes? You know how obsessed I am over Divergent and it's FINALLY being released on DVD tomorrow. I jumped on that pre-order janx back in March and I can't believe it's already been five months. I will be one disappointed girl if my preordered copy doesn't deliver tomorrow. They said it was a guarantee but according to FedEx tracking, I'm not getting it until Wednesday. I know, it's a tragedy. Oh well, I guess I have no control over that, as long as I get this week, I'll be fine. Did I mention I was having a Divergent viewing party with some girlfriends on Saturday evening? Yes, wine and Theo James is a splendid combo. Oh wait, what? Oh right, right…it's wine and Divergent. Ha, silly me..what was I thinking? ;)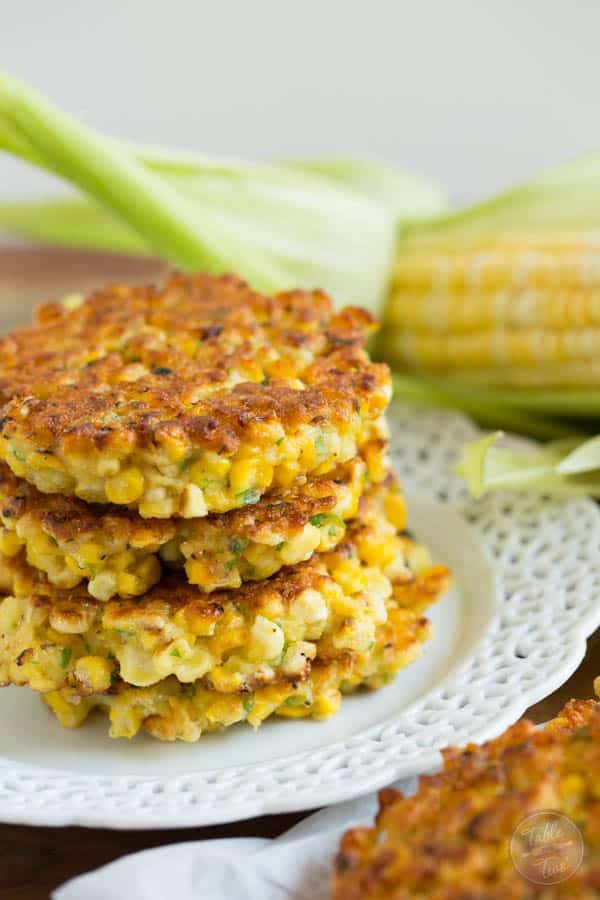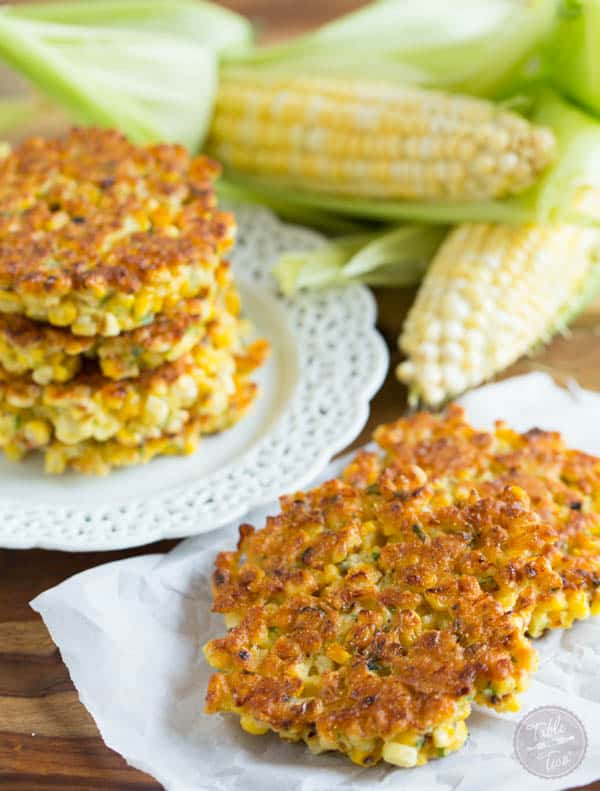 Let's take a moment and admire these grilled corn fritters. I don't know about you but I consume so much sweet corn in the summer time that I could probably be a stalk of corn. Just last week Jason and I went to the store and bought eight ears of corn and we each devoured two that evening and the evening after. They're just so cheap (4 for $1 at our store) and so easy to make. Oh, wanna hear a funny story about my first corn cooking experience? Of course you do.
Last year, when Jason and I decided to have corn one evening, I was like "oh man, but this is going to take forever to cook, we should've started earlier." He was like, "huh, what? It only takes like 3 minutes to cook corn" and I was like "um no, it takes like 40 minutes." He looked at me like I just said I wanted a divorce or something. Yeah, so I learned then that my parents had been cooking corn completely wrong my entire life and I inherited that. My parents have since changed from 40 minutes to 3 minutes for corn cooking – don't you worry! Now please go make these grilled corn fritters because they're like one of the most epic ways to eat grilled corn in the summertime and they're so easy!!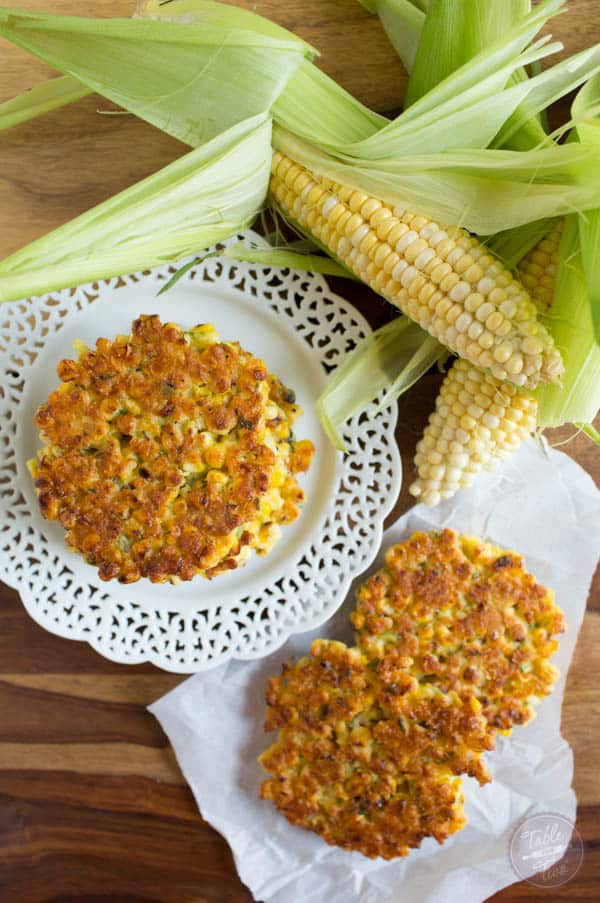 Grilled Corn Fritters
Grilled corn fritters are a great way to use your grilled corn! These little cakes are so easy to put together!
Ingredients
1/3

cup

yellow cornmeal

1/4

cup

all-purpose flour

1/2

teaspoon

baking powder

1/2

teaspoon

kosher salt,

or more to taste

1/2

teaspoon

ground black pepper

Handful of parsley,

finely chopped

1/3

cup

milk

2

cups

grilled corn (or if you don't want to grill yours

you can use regular corn kernels)

Vegetable oil
Instructions
In a large bowl whisk together cornmeal, flour, baking powder, salt, pepper, and parsley. Add milk and mix together with a wooden spoon until thick and thoroughly mixed through. Add the grilled corn and mix well with the flour mixture until all the kernels are well-coated.

Heat up a skillet over medium high heat and add some vegetable oil to the pan.

Using a 1/3 cup measuring cup, scoop corn mixture out and place into the skillet, gently pressing the mound down so it's flattened. Cook for 5 minutes on one side, or until it's browned, flip, and cook another 5 minutes, or until it's browned. Remove and repeat for all the other corn fritters.

Serve immediately.
Recipe Notes
These grilled corn fritters are best eaten the day of but can be kept in the refrigerator for one day. Any longer then it's not as good so eat them up!
This post contains an affiliate link.
Posted on August 04, 2014