Honey Mustard and Onion Pretzels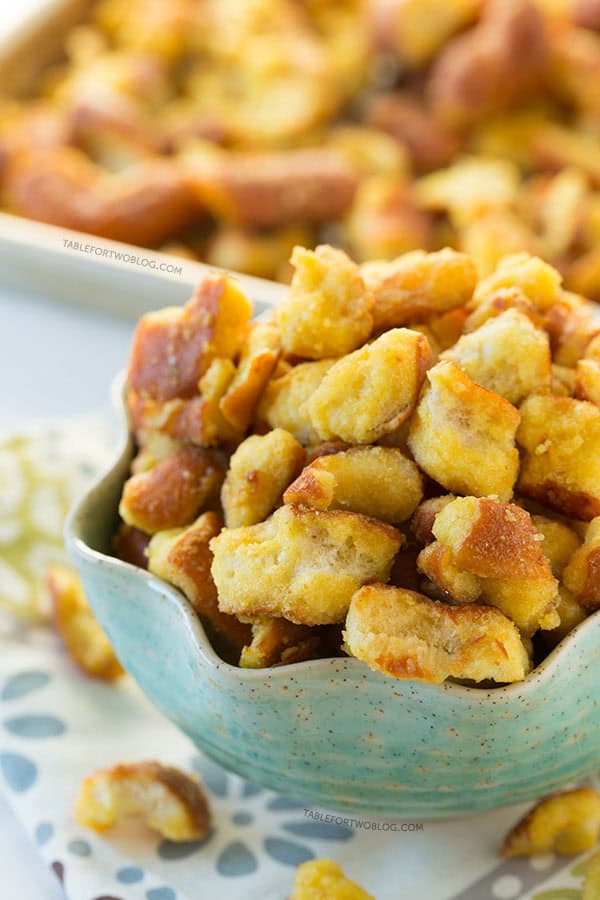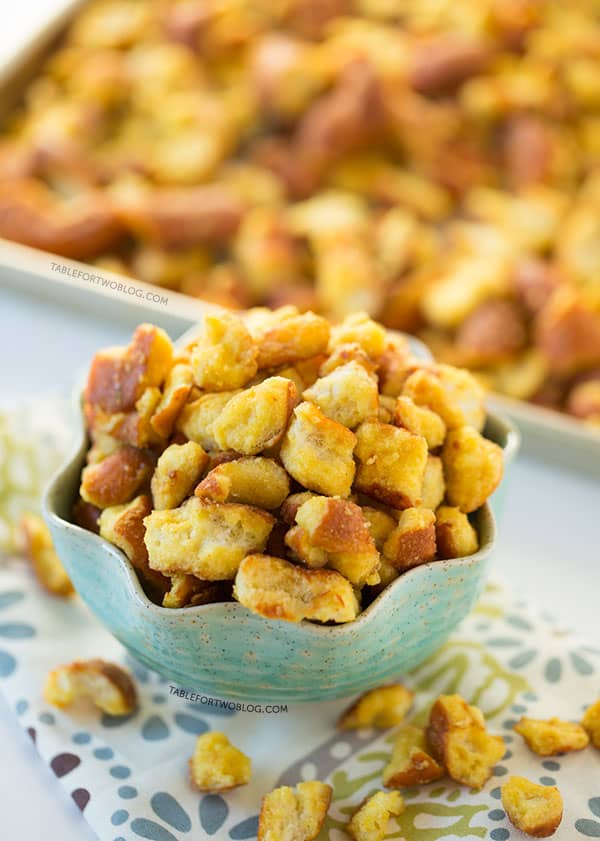 I think it's safe to say that I'm officially sick of snow. I've been holding out on saying it because I honestly haven't really mind it because every time it snowed, I got off work :) but now that we're into March and the week of Spring, I'm completely over it. We were teased with 70-degree weather last week and it's snowing hard outside right now. We'll likely be off work again tomorrow, which is nice, but I actually have projects that have an impending due date. Ack!
Anyway, this weekend Jason and I went and finally opened a joint bank account. Yay for being married adults! It's almost been a year since we've gotten married and it was just one more thing off our checklist. Also, this past weekend, Jason has 55% convinced me to get a puppy later this year. I've never had a dog before and I'm really OCD about a lot of stuff in our house but I think it's a good intro to kids, or at least that's what everyone says, but most importantly, I've always wanted a dog and wanted a pet. The idea of a dog that will unconditionally love you and always be happy to see you just makes me smile. Although, I just don't know right now. We travel a lot and we're out of the house 10 hours a day due to work so I don't want to get a puppy/dog and have this be a mistake. However, I've heard great things from all our friends and it's just a matter of patience and routine so hopefully with a lot of cute puppy photos (we've narrowed it down to two breeds that we both adore and agree on) and convincing, I'll be ready by the end of this year to welcome a puppy into our lives. We'll see though. I wish they offered puppy rentals trials for new dog owners, haha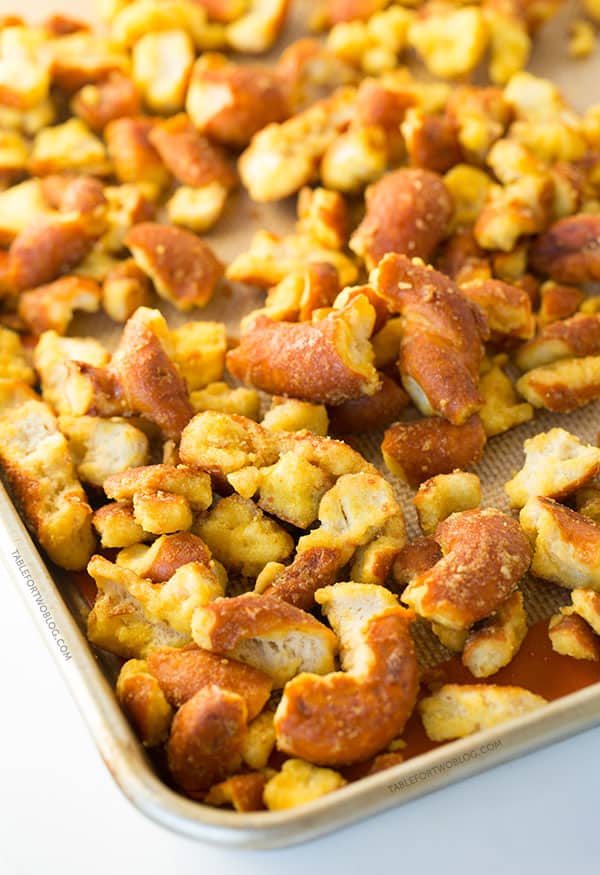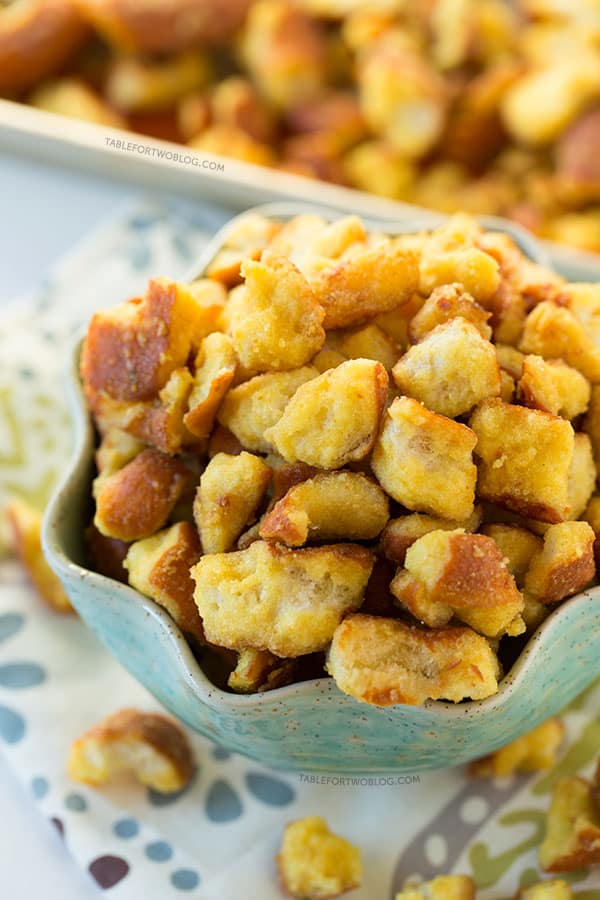 These pretzels. You know them, have seen them, and probably have gotten addicted to them. When I first discovered these as a kid, I was utterly hooked on them. Something about these pretzels; I just couldn't stop eating them! My dad was equally hooked on them as I was. Granted, they did give you pretty bad breath, but there's nothing mint or gum can't fix.
Talking about these honey mustard and onion pretzels just makes me want to go whip up a whole new batch. I think I cracked the recipe to them. They taste EXACTLY like the ones you know and love and they're so easy to make at home. I really honestly think they're PERFECT. I had my coworker try them, who knew exactly what I was talking about because he would buy bags of them at the store. He said my version tasted EXACTLY like them and was very impressed. You really don't need to go buy the pre-made ones anymore and just make them yourself from scratch!! :)
Honey Mustard and Onion Pretzels
These honey mustard and onion pretzels taste EXACTLY like the ones you know and love.
Ingredients
12

oz

sourdough hard pretzels,

the pounder

2/3

cup

vegetable oil

3

tbsp

honey

2

tbsp

yellow mustard

1

tsp

onion powder
Instructions
Preheat oven to 275 degrees Fahrenheit and line a large baking sheet with silicone baking mats or parchment paper.

In a large bowl, whisk together vegetable oil, honey, yellow mustard, and onion powder.

Smash the sourdough hard pretzels against your countertop into bite-size pieces.

Pour the pretzels into the mixture and toss well to coat every piece.

Pour the pretzels onto the baking sheet and spread them out in an even layer.

Bake for 30 minutes, tossing/turning the pieces halfway through baking.

Remove from oven, let cool, then store in an airtight container.
Recipe Notes
Keep a close eye on the pretzels so they don't burn!
Posted on March 17, 2014