The Moistest Very Vanilla Mug Cake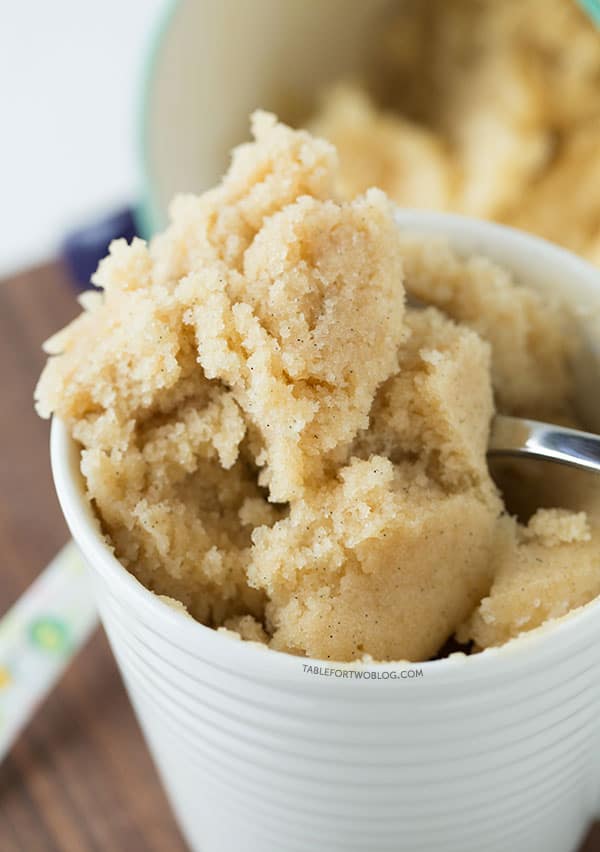 You guys, my moistest chocolate mug cake was such a hit that I knew I had to try to make a vanilla version.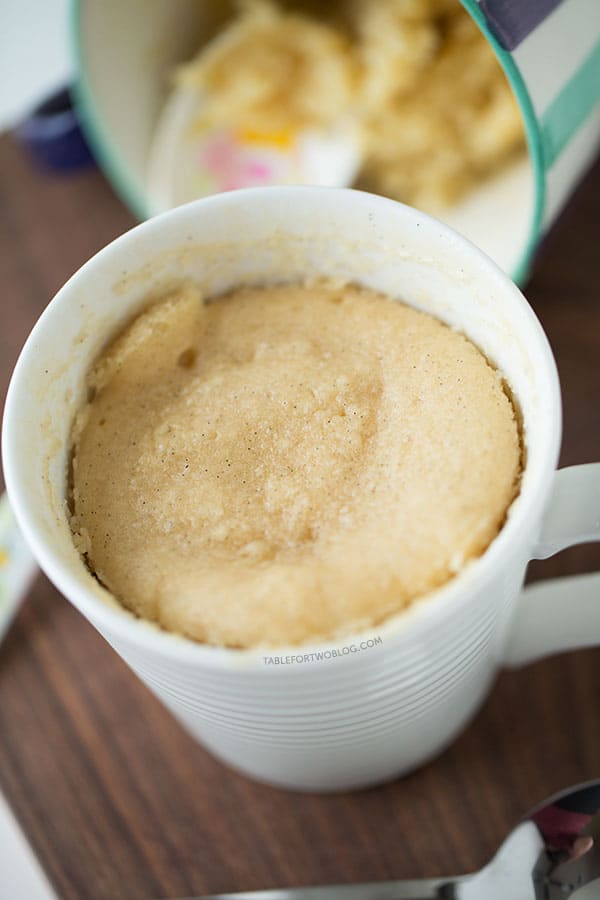 A very vanilla version. Several of you asked for one and honestly, it wasn't a bad idea.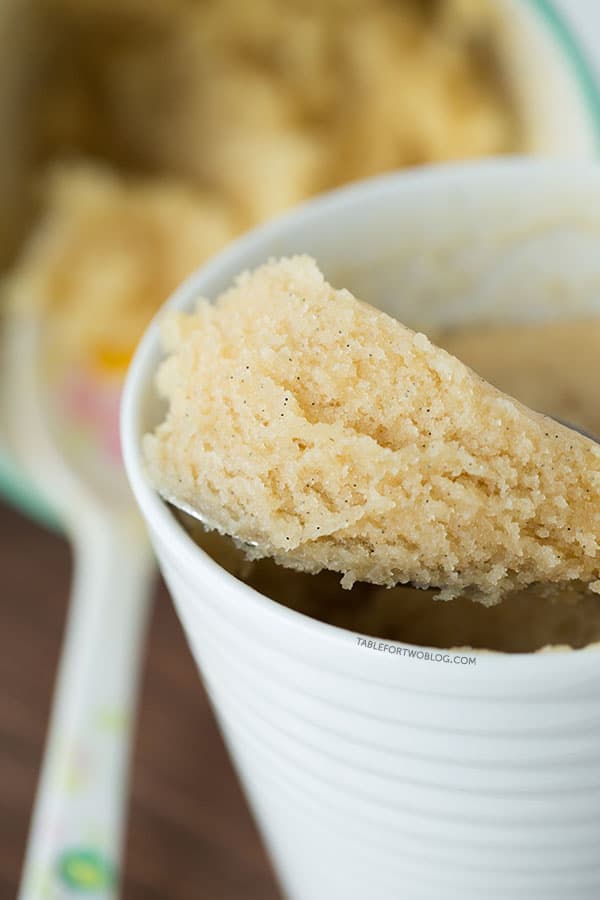 It's like having chocolate and vanilla ice cream flavors to choose from. Sometimes you're wanting chocolate, some days you're wanting vanilla. Same deal for mug cakes, right?
Again, recipe testing yielded success! Jason said this tasted like a fluffy vanilla cupcake. :) I think you guys will LOVE this one. It really does taste like a vanilla cake and it's SO incredibly moist and fluffy. It has ZERO spongy-ness to it.
Just look at the vanilla bean specks in the cake! It smelled so good.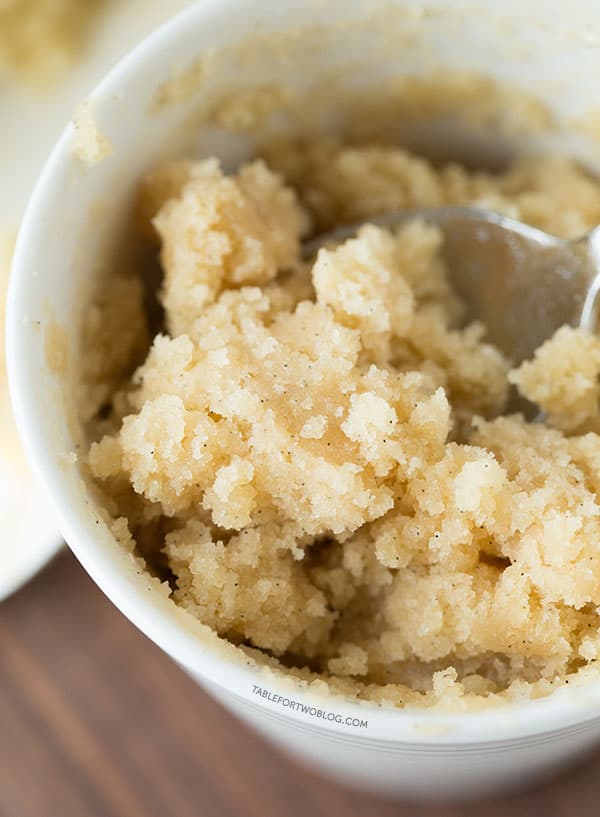 Have you made my moistest chocolate mug cake yet? If not, which one will you make first? The age-long debate: vanilla or chocolate? I probably would make both and alternate bites haha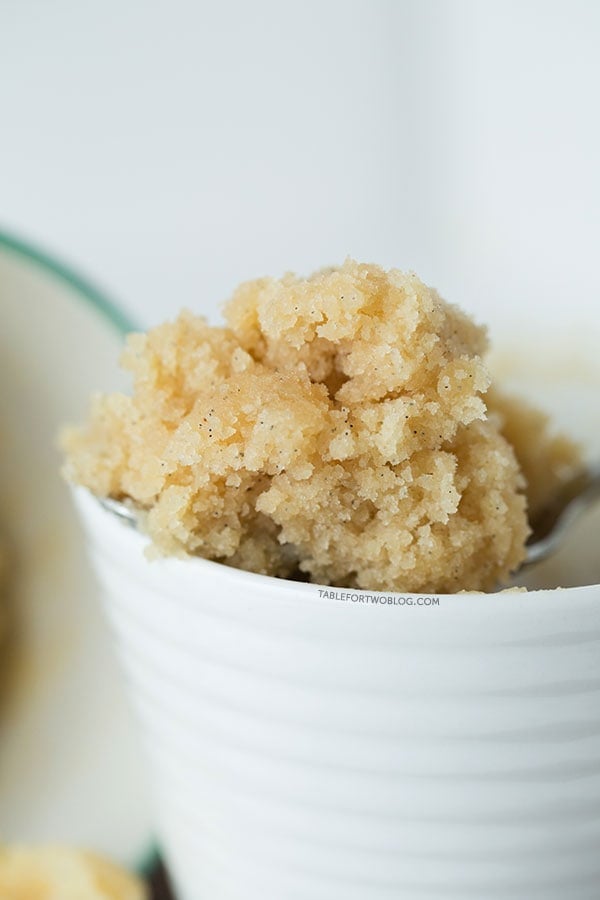 So this mug cake takes slightly longer to "bake" since the batter is thicker than the chocolate mug cake one.
I'm so excited for you to try this one – go get that mug! This cake base could definitely be built upon – add chocolate chips to it, a dollop of peanut butter, a dollop of nutella, anything!
I mean, what you can put in a cupcake, I'm sure you could put in this :)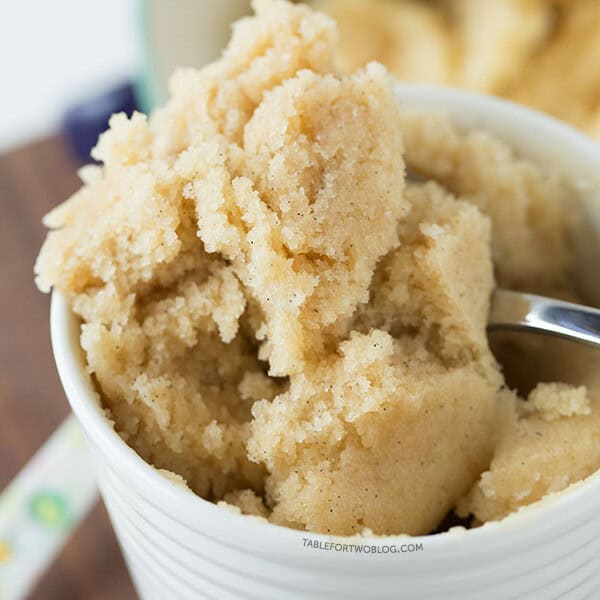 The Moistest Very Vanilla Mug Cake
The moistest and most fluffy vanilla cupcake in a mug!
Ingredients
1/4

cup

+ 2 tbsp all-purpose flour

2

tbsp

granulated sugar

1/4

tsp

baking powder

1/8

tsp

salt

1/4

cup

+ 2 tbsp milk

1

tsp

vanilla bean paste

1/2

tbsp

vanilla extract

2

tbsp

butter,

melted
Instructions
In a medium bowl, whisk together dry ingredients.

In a measuring cup, whisk together milk, vanilla bean paste, and vanilla extract.

Make a well in the center of the dry ingredients then pour the milk mixture into the center, followed by the melted butter.

Whisk until no lumps remain and batter is smooth and well combined.

Pour into a 16-ounce microwave-safe mug.

Microwave on high for 130 seconds or 2 minutes and 10 seconds.

Carefully remove and enjoy!
Recipe Notes
Please note that ALL microwaves are different therefore can yield different results and can overcook this mug cake if you aren't careful. My microwave is 950 watts and I cooked mine on 100% power for 130 seconds. Knowing this information, it may help you better judge how long to cook yours for and at what power.
Remember, 130 seconds is 2 minutes and 10 seconds. It is quite long if your microwave is a higher wattage than mine; therefore, could OVERCOOK your mug cake. To play it safe, if your microwave wattage is higher than mine, I would try 100 seconds first and then increment it by 10 seconds until it's fully cooked through.
Note about the vanilla bean paste: if you do not have vanilla bean paste on hand, that is ok. You just won't have the vanilla bean specks in your cake. If you're omitting the vanilla bean paste (ONLY if you're omitting the vanilla bean paste), use 1 tbsp. of vanilla extract instead of 1/2 tbsp. I do highly suggest the vanilla bean paste, though, because it gives it a deeper vanilla fragrance and taste!
Posted on March 04, 2014