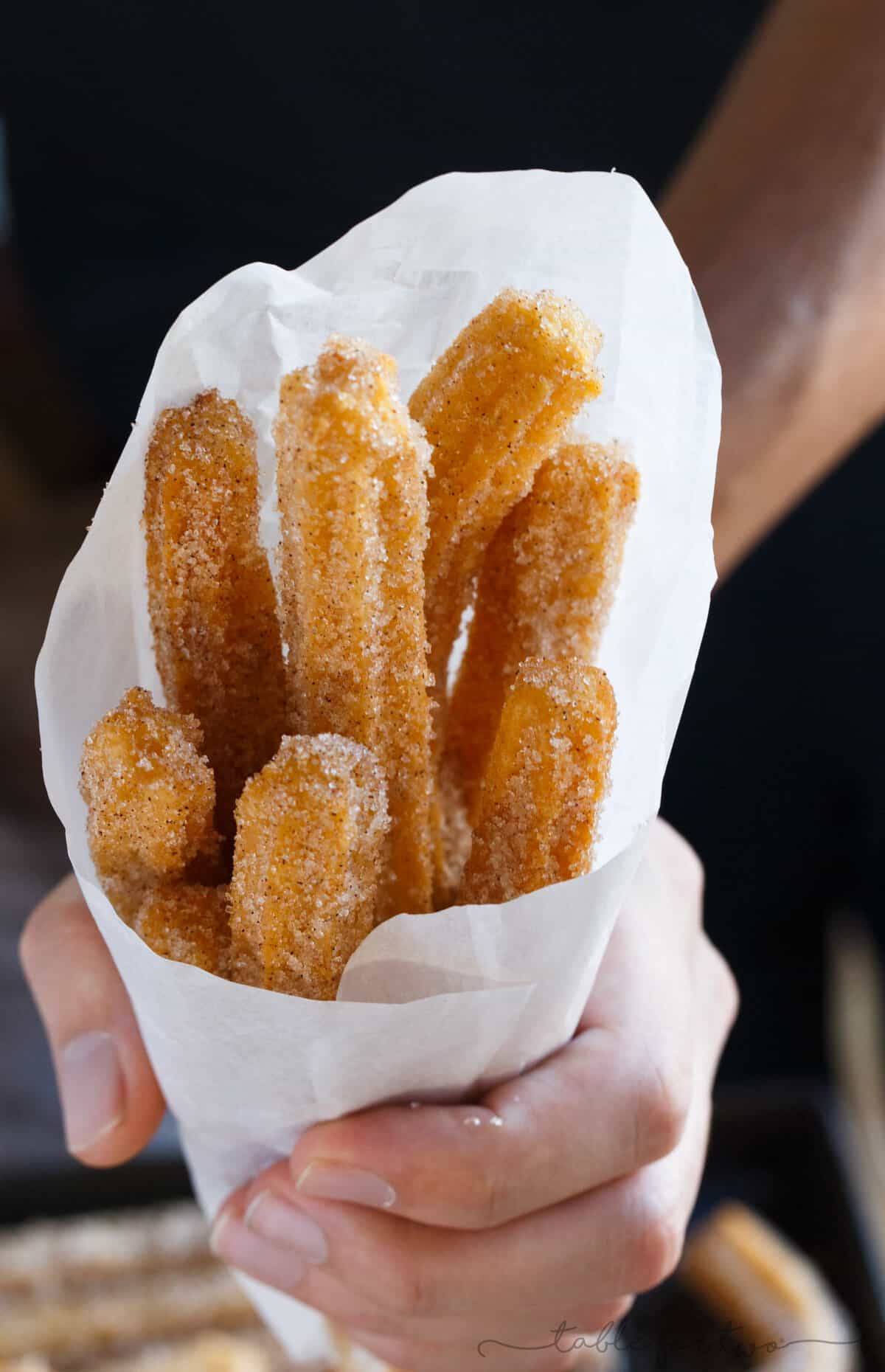 It's crazy to think but it's been a month since I went to Mexico with Princess Cruises! One of my favorite moments about traveling is the food experiences everywhere you go. I knew prior to going to Mexico that I HAD to find real Mexican churros. I wanted to taste the authentic churros that everyone raves about. You know, not the ones you get at Costco.
And as sad as it is, the only ones I had prior to Mexico were the ones from Costco! I never made it at home myself and I had never been to Mexico prior to the cruise so the only basis of churros I had was one from a warehouse store, lol!
This is a sponsored post by Princess Cruises. I was compensated for my time and Princess Cruises hosted me on the 7-day Mexican Riviera cruise.
Our first port on the 7-day Mexican Riviera cruise was Puerto Vallarta. To say I fell in love with that place is an understatement. Prior to the trip, I had no idea what to expect with Puerto Vallarta. I have heard of the place but I didn't do any prior research. I guess that's one good thing about a cruise; they kind of do it all for you. They set up your excursions and they let you explore the city at your leisure.
In the morning, we had a quick sea lion excursion and then we had the entire afternoon to explore. After we got back to the ship to freshen up and change out of our wet clothes, we hit the town. The best advice: hire a taxi for half a day. They're reasonably priced and the taxi drivers are all locals aka they know the spots!
Our driver took us to this restaurant called El Dorado and it was right on the beach. It was beautiful and the food was amazing. The margaritas were on point and the authentic fish tacos and ceviche were fabulous.
We kept telling our driver that we wanted authentic Mexican churros and he said he knew of one place. One, in all of Puerto Vallarta! I think it was also the season we were there; it wasn't busy season, but thankfully, since our driver was a local, he was able to show us. It was literally a small stand on the side of the road. I wish we had gotten more than we did. We had to split it amongst four of us and it went fast ;)
Piping hot, straight from the fryer, the lady quickly tossed that ring of fried dough into a cinnamon sugar mixture and then using kitchen shears, broke the ring into equal pieces and tossed it in a brown paper bag. After we all took our "Instagram worthy" shots, we hopped back into the taxi to head back to the ship – grinning ear to ear that we achieved our goal on the first day of port!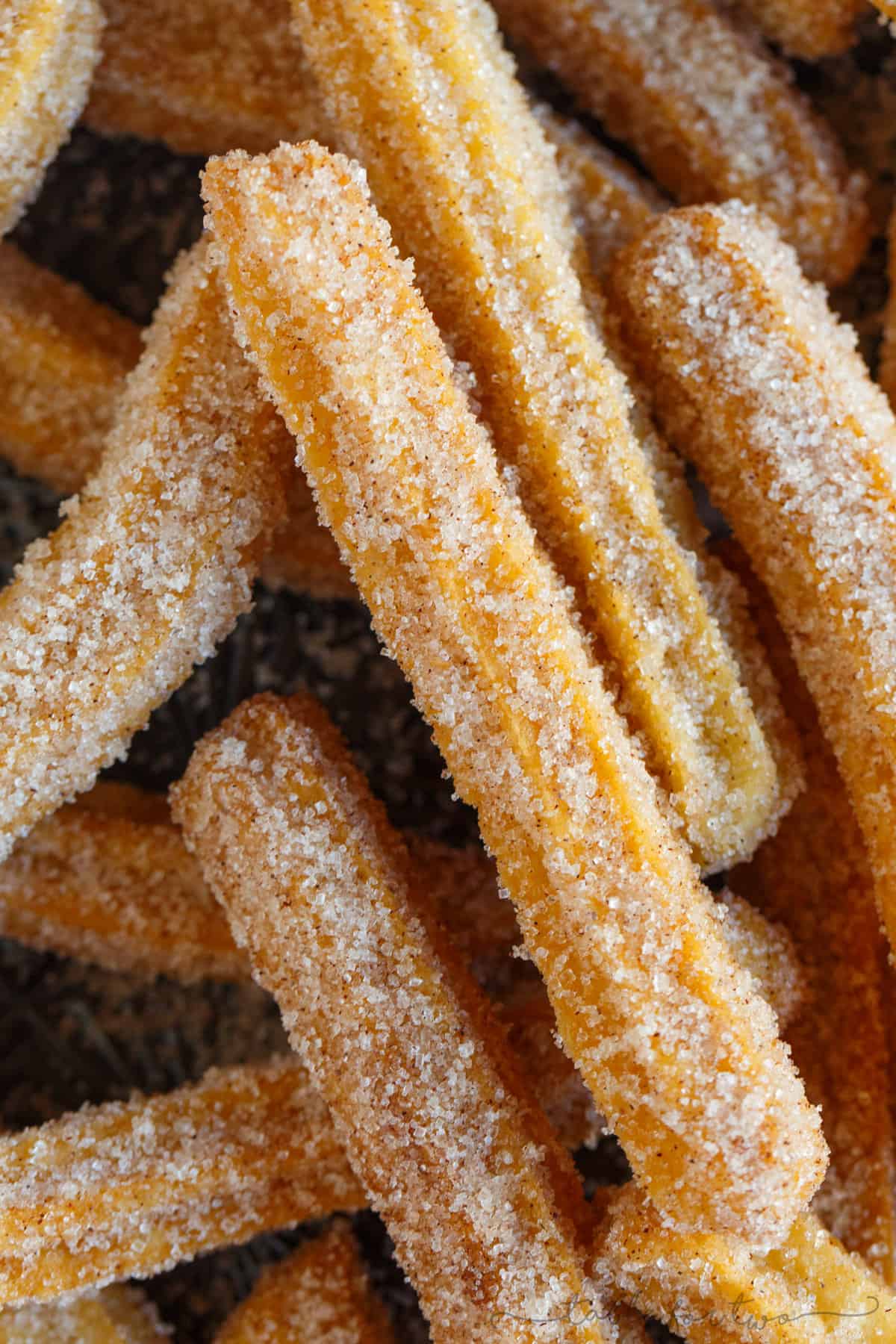 These homemade Mexican churros were perfection on a Saturday morning. We had these the same weekend as the homemade apple cider doughnuts and seriously, the two best mornings. Fried warm dough tossed in cinnamon sugar. Can't beat that!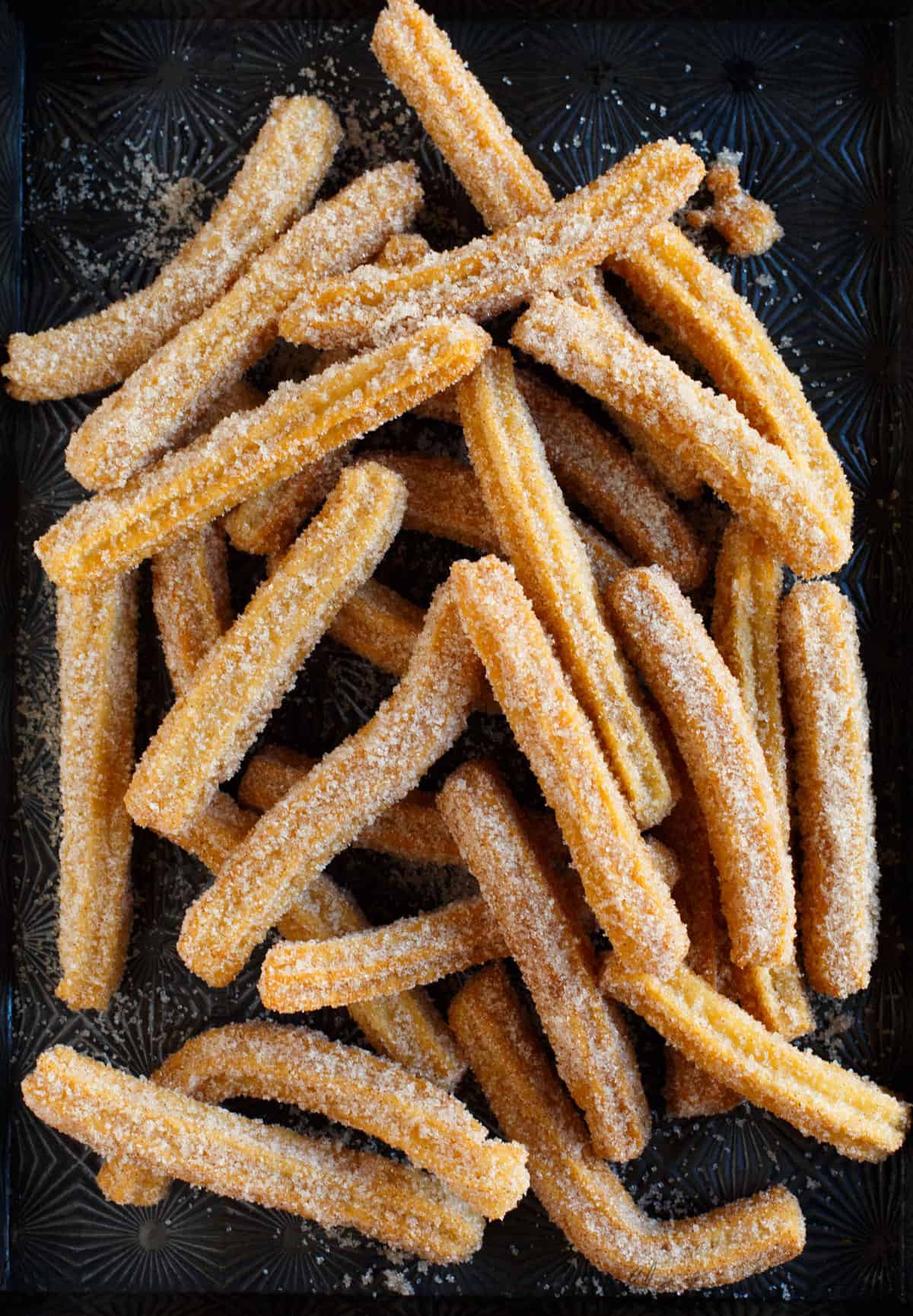 The dough is actually really simple to make. Waiting for the oil to heat up is the longest part! I used a piping bag and a Wilton closed star-tip kind of similar to this one.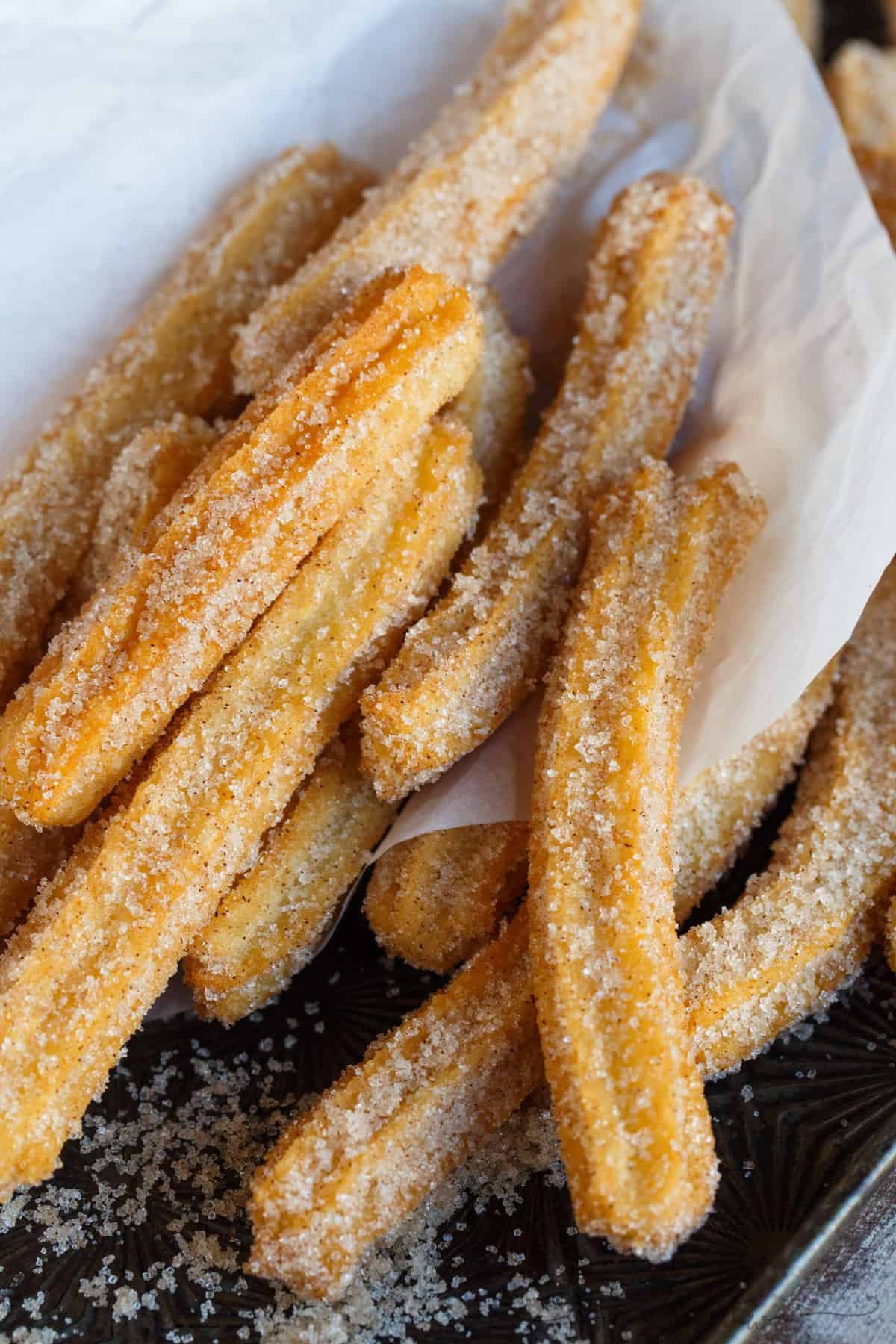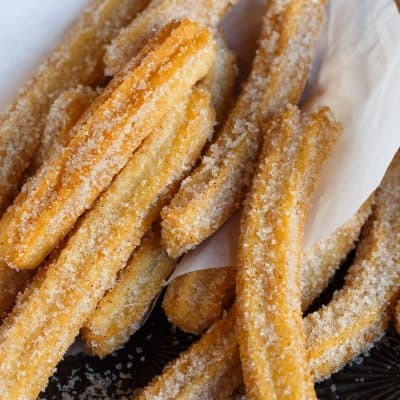 Homemade Mexican Churros
Making your own Mexican churros at home is easier than you think!
Ingredients
6

tablespoons

unsalted butter

2 1/4

cups

water

1

teaspoon

kosher salt

1

teaspoon

vanilla extract

1

stick of cinnamon

2 1/4

cups

all-purpose flour

1

large egg

1 1/2

cups

sugar

1

tablespoon

ground cinnamon

1

quart

canola oil,

for frying
Instructions
In a saucepan over medium-high heat, melt butter then add water, salt, vanilla, and cinnamon stick. Bring to a boil then remove the cinnamon stick and remove the mixture from heat.

Add the flour and stir with a wooden spoon until a smooth dough is formed, about 3-5 minutes.

Let dough cool, about 10-15 minutes then transfer to a bowl and add the egg. Stir vigorously until egg is incorporated. The mixture is pretty hot so you have to stir vigorously so the egg doesn't actually cook and you get scrambled eggs :)

In a shallow bowl, mix together sugar and cinnamon. Set aside.

Hold piping bag above oil and pipe about four 6-inch lengths of dough. Fry until golden brown, about 2 minutes, flipping every so often with a

spider strainer

.

Transfer to paper towels to drain briefly then transfer to cinnamon-sugar mixture and roll around until evenly coated. Repeat with remaining dough in piping bag.
Recipe Notes
adapted from Saveur
Nutrition Facts
Homemade Mexican Churros
Amount Per Serving (2 churros)
Calories 96
Calories from Fat 27
% Daily Value*
Total Fat 3g 5%
Total Carbohydrates 17g 6%
Protein 1g 2%
* Percent Daily Values are based on a 2000 calorie diet.
*Nutrition facts are an estimate and not guaranteed to be accurate. 
There are affiliate links within this post.