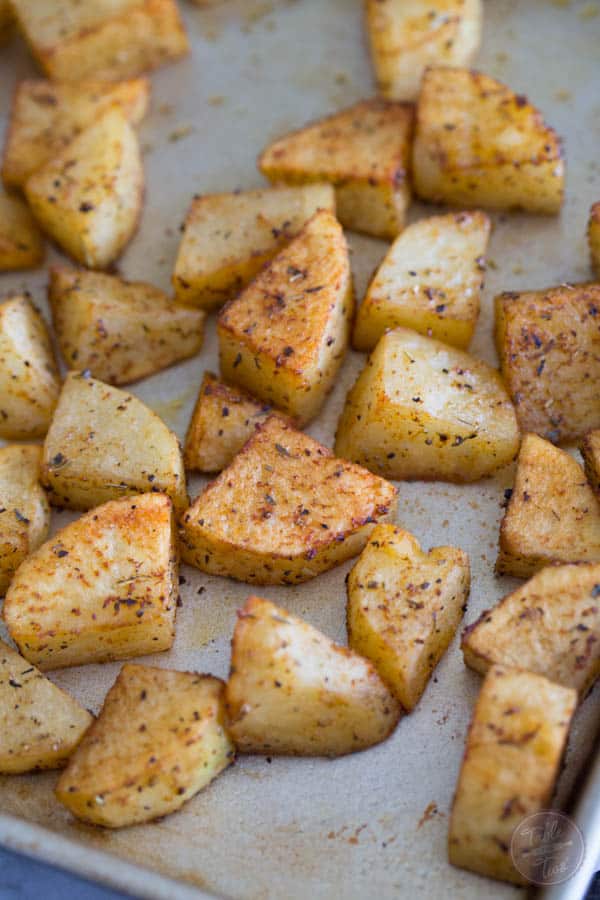 Do you ever find yourself yelling at the tv? Like a disbelief kind of scream? Pretty much all the time for me when watching Game of Thrones (omg speaking of which, April 12th is four days away, HECK YES.) Anyway, that disbelief screaming ended up happening on Sunday evening when we were watching Parenthood. If you've seen it, you need two words to know why I was screaming: Ed Brooks. Ughhhhhhhhhhh.
Alright, don't start throwing potatoes at me after this post. I know this seems like a simple post (and I'm sure some of you think it's a cop-out 'cause I've had emails with people telling me my pizza recipes are cop-outs, haha) but you won't believe the number of requests I get on roasting potatoes and what our favorite way to roast potatoes is. So here it is in all its glory! Our favorite way to roast potatoes. Jason loves this seasoning blend that I use and quite frankly, I do too! High temperature is your friend. You want that crispy exterior!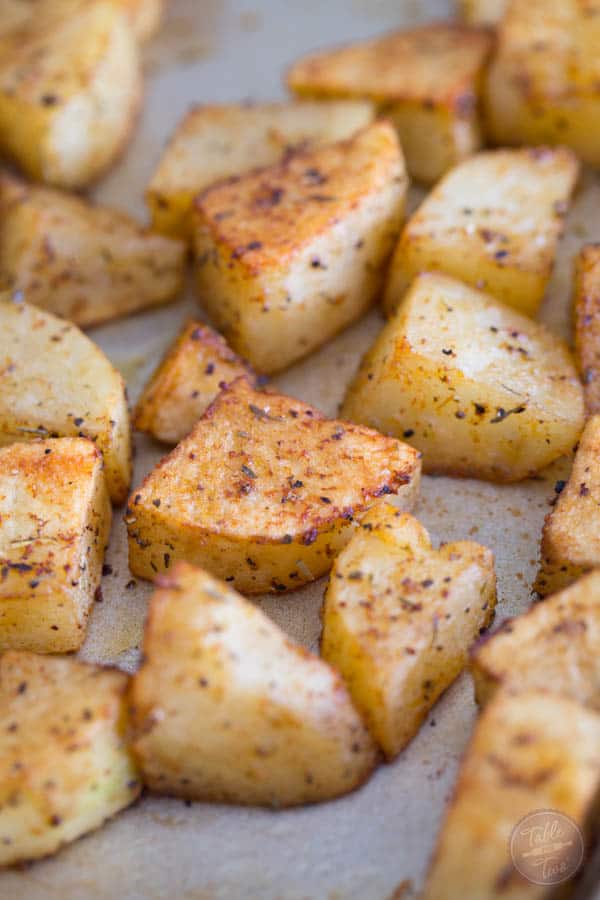 I love me some oven-roasted potatoes. Don't you? Give these a try!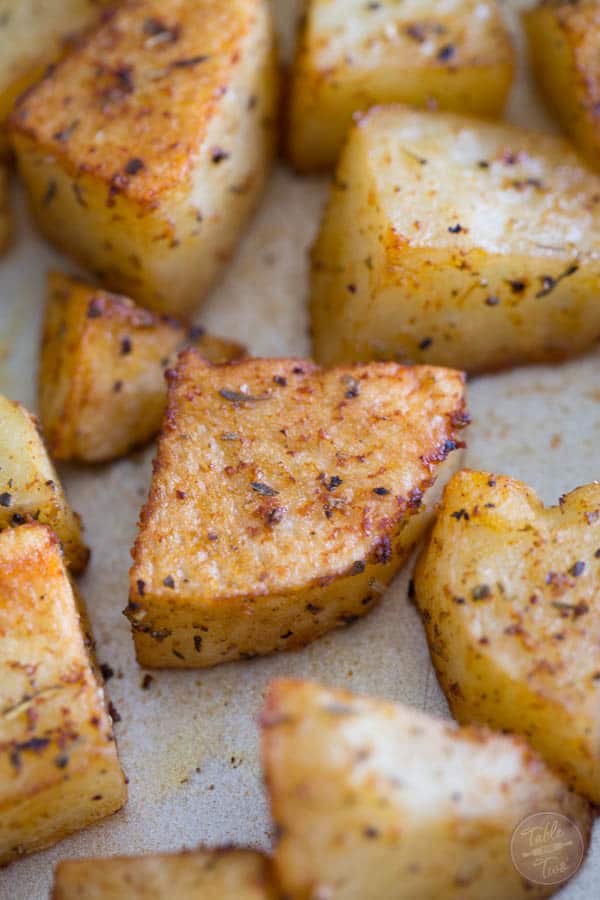 Our Favorite Way to Roast Potatoes
Our favorite way to roast potatoes with the easiest seasonings!
Ingredients
2

large russet potatoes,

peeled, rinsed, and diced into quarter cubes

2

tablespoons

olive oil

1/2

teaspoon

garlic powder

1/2

teaspoon

Italian seasoning

1/4

teaspoon

sweet paprika powder

1/2

teaspoon

kosher salt

1/4

teaspoon

ground black pepper
Instructions
Preheat oven to 425 degrees Fahrenheit and lightly spray a baking sheet with cooking spray.

In a large bowl, toss together potatoes oil, and seasoning.

Pour potatoes onto baking sheet in an even layer.

Bake on the middle rack in the oven for 25-30 minutes or until potatoes are tender. Flip the potatoes halfway through the cooking process.