Skinny Chicken & Broccoli Alfredo
Skinny chicken broccoli Alfredo so good you will never miss the extra calories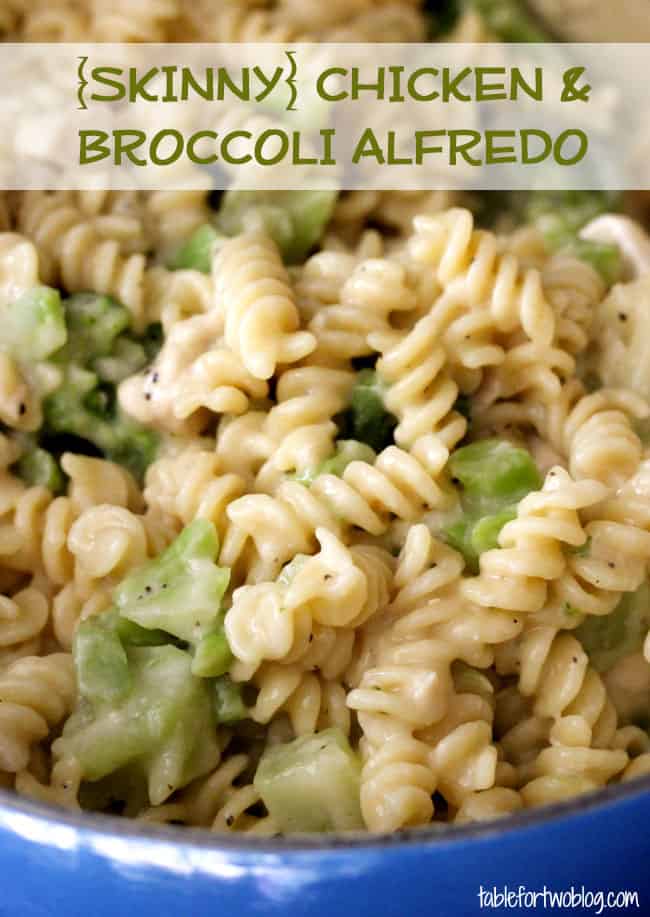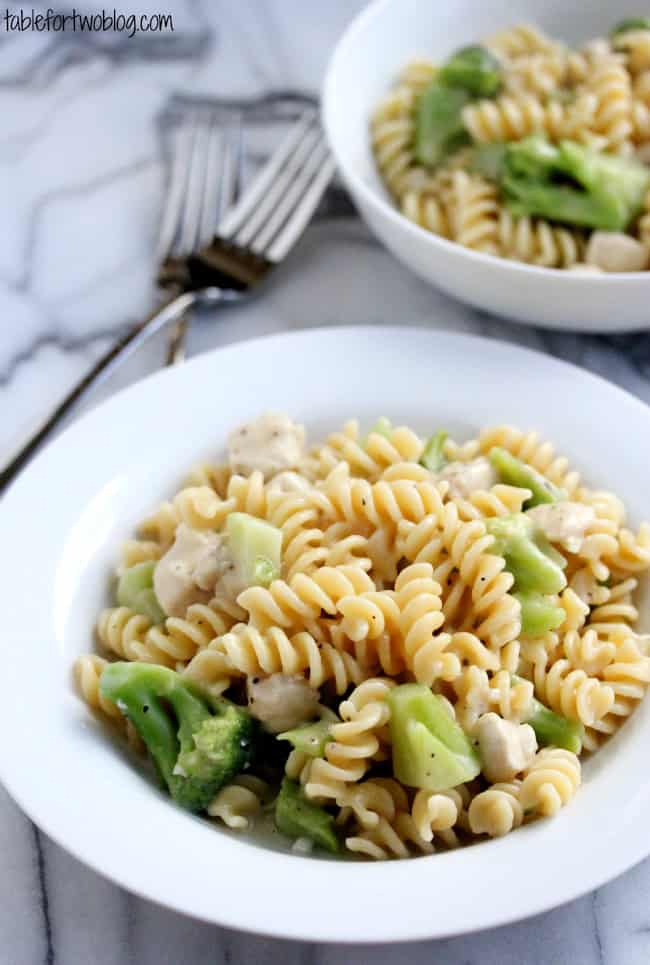 Chicken Alfredo is my favorite Italian dish. When I was younger, every Italian restaurant we went to, I'd order chicken fettuccine Alfredo, and believe me, I knew how bad it was but the worst things in life are always the best things in life – or at least in the moment it is, but then the after effects aren't so fun. Which is why I'm probably paying for it now with all my years of eating fettuccine alfredo. Dropping the last 5 stubborn pounds before my wedding is gonna prove to be hard! I have definitely peaked as far as weight loss goes so I might need to juice ;) I actually met with a personal trainer at work a couple days ago and she gave me some workouts to do for my arms and shoulders to tone them up and I went to the gym last night to do them and omg. My arms are like jello. I'm DEFINITELY feeling it this morning. Don't ask me to help you lift ANYTHING. I'll be really worthless!!
Thankfully there's always ways to have your favorite dishes lightened up! I was so thrilled to see a lightened up version of my favorite Italian dish. You can't even tell – it's perfect and tastes as if it's the real thing! Jason adored this and he sure doesn't even need to watch his weight! I could eat this every week. It's so good, filling, and you can indulge all you want without the guilt afterwards :)
Skinny Chicken & Broccoli Alfredo
A lightened up way to make your favorite chicken and broccoli alfredo!
Course:
Main Entree, Pasta
Ingredients
3

cooked boneless

skinless chicken breasts, cubed into 2" inch squares (you may prepare this however you want, I just boiled mine water for 7-8 minutes, drained, and set them aside. You can grill them to give it more flavor, if you wish)

2

cups

frozen broccoli,

thawed

1

pound

rotini pasta

2

tbsp

olive oil

2

cloves

garlic,

minced

4

tbsp

all-purpose flour

2

cups

low-sodium chicken broth

1/2

cup

milk,

any kind

1/2

cup

plain Greek yogurt

Salt & pepper,

to taste

Fresh grated Parmesan to garnish
Instructions
Cook pasta according to instructions on box. Reserve 1/2 cup of pasta water, then drain and set pasta aside.

In a large skillet, heat up olive oil on medium high heat then add garlic. Cook until fragrant, about 1 minute, then whisk in the flour, cooking for an additional minute before adding in the chicken broth.

Slowly whisk in chicken broth and milk. Then whisk in the Greek yogurt, salt, and pepper. Turn down the heat to low and let the mixture simmer until thickened, about 5 minutes.

Turn off the heat, stir in broccoli and cooked chicken then add pasta to the skillet. Toss to coat entirely. If mixture is too thick, you can add some of the reserved pasta water. If it's fine, you don't have to.

Serve hot with grated Parmesan on top.
Posted on January 16, 2013