Baked Salmon with Honey Dijon and Garlic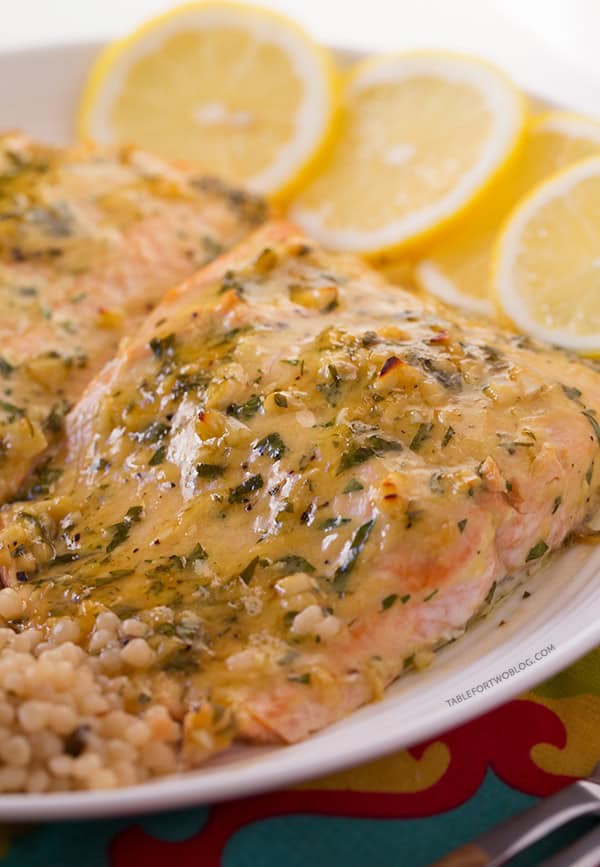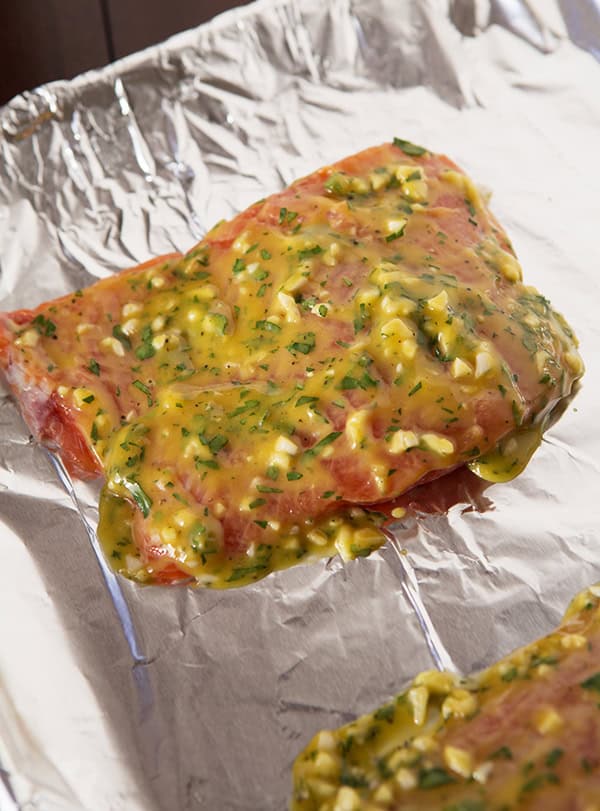 Let's talk about The Voice. I'm so happy it's back on. I didn't watch last season with Usher and Shakira so I can't give testament to what that season was like (or how they meshed with each other) but all other seasons I've watched have been awesome. This is the ONE singing competition show that I'm actually hooked on. I was never into American Idol. I just really like the concept of The Voice. Why [ever] judge someone by the way they look? You should just judge them by one thing only: their voice. When I heard the concept of the show, it's what really hooked me in.
Anyway, so I taped the season premiere and I finally watched it last night and ahhh I can't get enough of it. I love that it can make me cry, laugh, and smile. Adam and Blake, I love their bromance. They're hilarious. I hate when the chairs don't turn around though. It makes me cringe and I feel so bad for the contestant standing up there.
Do you watch The Voice? What do you think of it?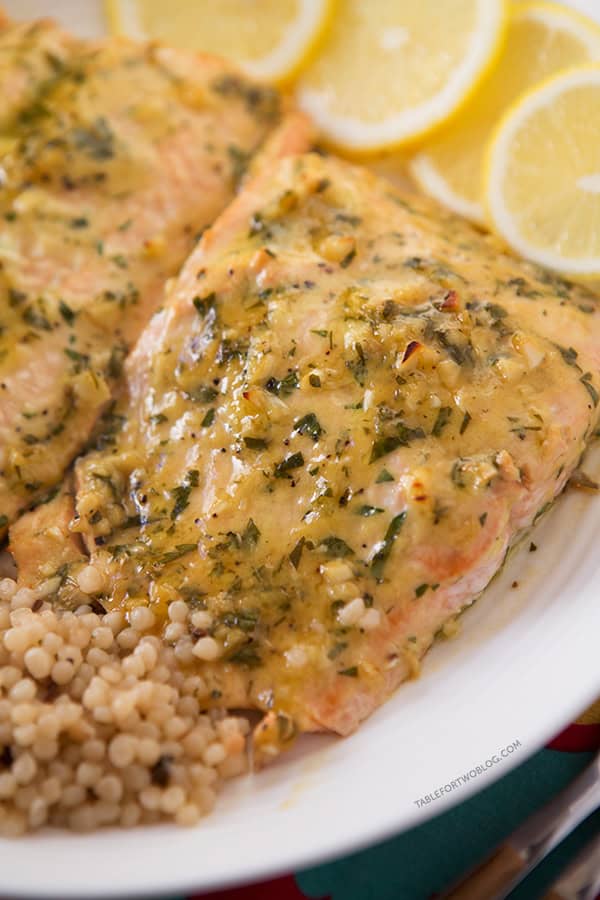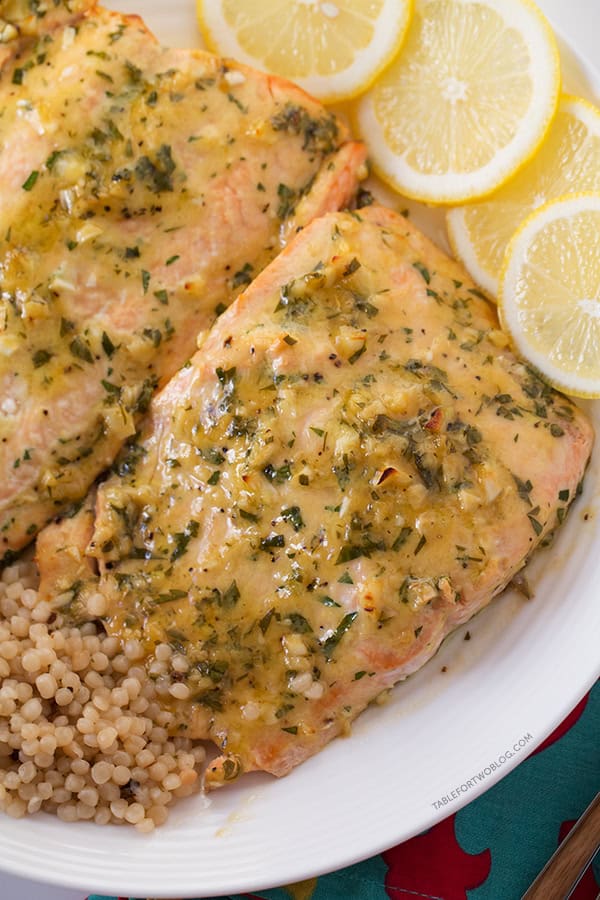 I know I've posted two salmon recipes this week already but who doesn't need more salmon recipe ideas? I feel it's really hard sometimes to make something easy. It's hard to make something easy. You're so focused on making it easy that you end up making it harder for yourself. Or maybe that's just how I feel.
But! This salmon recipe really is easy and has got lots of flavor! I went into my pantry and put some random ingredients together. I was given some Maille Honey Dijon Mustard that I've been DYING to use and I figured, hey, why not throw some garlic into the mix? You can't ever go wrong with mustard and garlic in a dish. It turned out wonderful! You can whip this together in 20 minutes and the sauce is SO GOOD. It doesn't take away the beauty and flavor of the Coho salmon but it enhances it. Honestly, this sauce can easily go on chicken, too, but if you're looking for easy salmon recipes and want to utilize salmon more into your diet, then this recipe is for you!
Baked Salmon with Honey Dijon and Garlic
An easy baked salmon recipe that is full of flavor and easy to whip up!
Ingredients
2: 10-12

ounce

fresh salmon (cleaned,

pin-bones removed)

3-4

cloves

of garlic,

minced

2-3

tbsp

parsley,

finely chopped

3

tbsp

honey Dijon mustard,

this is the one I used

Juice of half a lemon

A pinch of salt

1/8

cup

of olive oil
Instructions
Preheat oven to 425 degrees and line a large baking sheet with foil. Place salmon pieces on top of the foil and set aside.

In a medium bowl, whisk together garlic, parsley, honey Dijon, lemon juice, salt, and olive oil. Whisk well until well-combined then using a pastry brush, brush on the sauce onto the salmon pieces.

Bake uncovered for 15-20 minutes (or depending on how thick your slices of salmon are, you may need to reduce the time by 2-3 minutes or increase it by 2-3 minutes - just keep an eye on it!)

Serve with your favorite sides (we served it with a side of Israeli couscous).
Posted on September 25, 2013